The TradeVine – Entertainment Trade Article Highlights – May 18th, 2018
Welcome to the TradeVine whose purpose is to encourage the entertainment industry to read their trades: Variety, Backstage, Hollywood Reporter, etc. Enjoy learning about your industry.
Each Friday, The TradeVine seeks out a few of the informative trade articles you may have missed. Please visit the trade, itself, for the entire article.

---
Backstage – Don't Take Rejection Personally. Take it Professionally., By Amy Aquino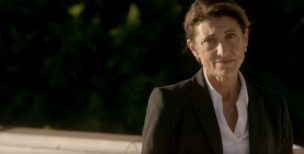 The worst thing about an acting career is that you just never know what's going to happen.
After being rejected twice by Yale School of Drama, I was finally accepted and have been blessed with a 30-year career as an actor. If there's one lesson that I always share with people who are hoping to be professional actors, it's that this business is, simply put, arbitrary. I know this from personal experience, having gone back and forth between being a sought-after actress and not getting work. I've had times where I wouldn't have been able to get arrested if I wanted to.
Unlike other pursuits, neither hard work nor innate talent will necessarily be rewarded in this career path. Superb, committed actors may get nowhere, while someone with little drive or talent might become the "next big thing." If this sounds depressing or discouraging, you should probably shift gears to another path. Acting is not for the thin-skinned. Read Entire Artice Here
---
The Hollywood Reporter – Jordan Peele Nazi Drama Picked Up to Series at Amazon, By Natalie Jarvey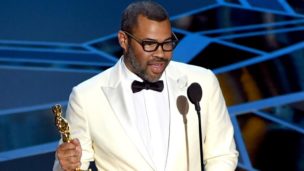 Inspired by real-life events, 'The Hunt' will tell the story of a group of Nazi hunters in New York City in the 1970s.
Amazon has given a direct-to-series order to Jordan Peele-produced Nazi drama The Hunt.
Drawing from real-life events, the 10-episode hourlong series will tell the story of a group of Nazi hunters living in New York City in 1977. David Weil (Moonfall) created the series, which is being produced by Peele's Monkeypaw Productions and Sonar Entertainment, and he also will write and serve as executive producer.
Peele and Win Rosenfeld (Dark Net) are executive producing for Monkeypaw alongside Mr. Mercedes exec producers Tom Lesinski and Jenna Santoianni for Sonar.
"When David Weil first shared The Hunt with me, I immediately knew that we had to be involved," said Peele. "It's cathartic. It's noir. It's frighteningly relevant. It's exactly what I want to see on television. I am thrilled to be working with Amazon in bringing this incredible vision to the world." Read Entire Artice Here
---
Variety – Black Actresses Raise Cannes Cry Against Racism, By Christopher Vourlias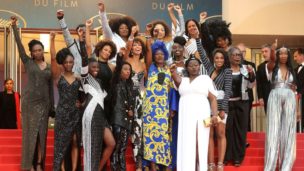 Red-carpet protest, new book highlight bias in French industry
Frustrated with the lack of diversity and inclusion in the French film industry, 16 black actresses took to the red carpet in Cannes on Wednesday night, staging a protest against racism just days after 82 women, led by Cannes jury president Cate Blanchett, launched their own call for gender equality.
Led by actress Aïssa Maïga ("Bamako"), the group struck a defiant note while promoting a new book, "Noire N'est Pas Mon Métier" (My Profession is Not Black), which Maïga co-authored.
Speaking with Variety, the actress called it "a historic moment" as 16 black women linked arms on the red carpet outside the Palais for the first time. "It was beyond my wildest dreams," she said. "For 20 years, I've been acting, and I've never felt like this.
"This was a statement we wanted to make to the entire world." Read Entire Artice Here
---
Please send any questions or comments to TradeVine@ActorsReporter.com
---
And, remember, you heard it through The TradeVine.
---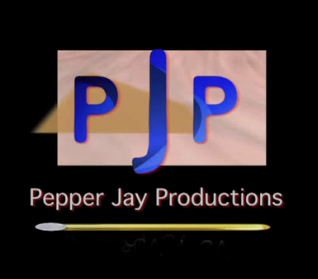 The TradeVine is a weekly article on Actors Reporter, a channel on the Actors Podcast Network, a Pepper Jay Production.