The TradeVine – Entertainment Trade Article Highlights – May 17th, 2019
Welcome to the TradeVine whose purpose is to encourage the entertainment industry to read their trades: Variety, Backstage, Hollywood Reporter, etc. Enjoy learning about your industry.
Each Friday, The TradeVine seeks out a few of the informative trade articles you may have missed. Please visit the trade, itself, for the entire article.

---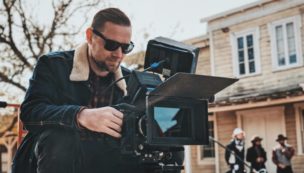 Backstage – The Truth About Getting Your Film Career Started in L.A., By Brittany Grabill

When I first moved to Los Angeles, I only knew a handful of people in the area, but I reached out to all of them and asked for a bit of guidance and advice. I also submitted myself to assist on sets for free as a way to gain understanding and experience. Everywhere I showed up, I did so with no expectations of receiving anything in return.
Putting myself out there among full-time entertainment industry professionals was and continues to be a fantastic, unexpected path for me, and has even led to paid work in front of and behind the camera.
But there can be a downfall to doing too many things, having too many titles to your name. Sure, when you're first starting out or don't have any formal education in the industry (like me), it's great to try everything you can to give yourself clarity on what it is you really want to do and gain knowledge from pros. But when you're networking and meet someone new who wants to know what you do, what do you tell them? Find what you love and what you're good at and, over time, start to focus on that to really hone your skills and make sure people in the position to hire you know that it's what you do. Read Entire Article Here
---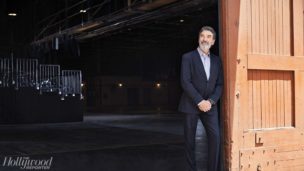 The Hollywood Reporter – The Candid Chuck Lorre: Post-'Big Bang' Plans, 'Kominsky' Season 2, "Hostile" Stars and Exec Fights, By Michael O' Connell

Television's comedy hitmaker — The Hollywood Reporter's TV Producer of the Year — says goodbye to his CBS smash, reveals his career low points (see Cybill  Shepherd and Charlie  Sheen) and assesses his future at age 66: "I don't want to be driven by economics."
Not 24 hours after The Big Bang Theory wrapped its 279th and final episode, creator Chuck Lorre whizzes by its soundstage in his golf cart, startled by what he sees.
"They're tearing the set down already?" he says.
Having created 11 sitcoms over the course of his four-decade career, Lorre should be plenty familiar with studios valuing available space over sentimentality. But even the physical dismantling of his billion-dollar Warner Bros. franchise doesn't dampen his mood. The 66-year-old comedy vet, once dubbed "the angriest man in television," seems downright Zen. And why not? Big Bang signs off May 16 as TV's No. 1 comedy with a stunning 17.5 million weekly viewers in its 12th season, leaving behind the enduring Lorre hits Mom and Big Bang spinoff Young Sheldon on CBS' schedule — as well as the recently ordered Bob Hearts Abishola. In January, Lorre won his career-first Golden Globe — a best comedy nod for his Netflix meditation on aging, The Kominsky Method, starring Michael Douglas (who also nabbed a Globe) and Alan Arkin. Read Entire Article Here
---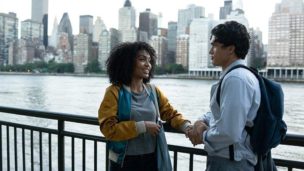 Variety – Film Review: 'The Sun Is Also a Star', By Amy Nicholson

Two star-crossed teenagers have one day to fall in love in an optimistic, all-American romance that succeeds in winning hearts.
Ask Natasha Kingston (Yara Shahidi) who she adores, and she'll answer astronomer Carl Sagan, whose presence hovers like Cupid over Ry Russo-Young's winsome and intelligent teen romance "The Sun Is Also a Star," based on the bestselling YA novel by Nicola Yoon. (The production team also adapted Yoon's "Everything, Everything" into a 2017 weepie.) Like Sagan, Natasha is rational and trusts only in the scientific method. Love, she insists, is "legit dead-ass not real" — or at least, it's not provable — until Natasha cosmically collides with moony high schooler Daniel Bae (Charles Melton) when her baseball jacket embroidered "Deus Ex Machina" catches the would-be poet's attention.
Alas, tomorrow, INS is scheduled to deport Natasha, an undocumented Jamaican. Between appointments with her immigration lawyer (John Leguizamo), the strangers have one day to wander the city debating their destiny, during which Daniel takes his cues from the New York Times' viral 2015 Modern Love column "To Fall in Love With Anyone, Do This." Read Entire Article Here
---
Please send any questions or comments to Pepper@ActorsReporter.com
---
And, remember, you heard it through The TradeVine.
---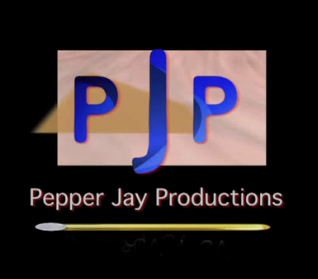 The TradeVine is a weekly article on Actors Reporter, a channel on the Actors Podcast Network, a Pepper Jay Production.