The TradeVine – Entertainment Trade Article Highlights – May 15th, 2020
Welcome to the TradeVine whose purpose is to encourage the entertainment industry to read their trades: Variety, Backstage, Hollywood Reporter, etc. Enjoy learning about your industry.
Each Friday, The TradeVine seeks out a few of the informative trade articles you may have missed. Please visit the trade, itself, for the entire article.

---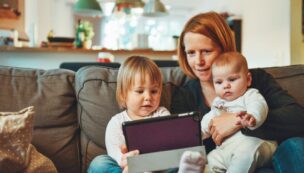 Backstage – How Parents Can Stay Tapped Into the Acting World During the Pandemic, By Angela Peters

When the world stops moving, productions come to a grinding halt, and the theaters close down around the globe, amazing organizations everywhere open up their doors to allow actors to attend free talks, online networking events, one-on-ones with casting directors, and even watch online theater productions streamed right to your living room. And you can just tap into any and everything at your leisure, right?
Wrong. Why? One word–kids! Like so many actors out there, I'm faced with the challenge of looking after two tiny humans during the coronavirus lockdown. So from about 5.30 a.m. until 7 p.m. every day, one or both are awake and typically needing constant attention. It's not so easy to just log onto my computer and see what talks are available that week or spend an hour refreshing my computer hoping I'll be one of the lucky ones who grabs a space in a highly coveted one-on-one with a legendary casting director. Even if I could, I don't imagine the baby or toddler want to listen in on my lap for 30 minutes. Read Entire Article Here
---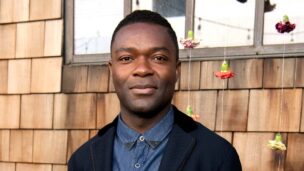 The Hollywood Reporter – How I'm Living Now: David Oyelowo, Actor-Producer, By Chris Gardner

The married father of four (who has six chickens at home in Tarzana) talks about finishing his directorial debut, staying away from tiramisu and working with his best friend Nate Parker on two projects.
With production grinding to a halt in the face of the novel coronavirus pandemic, the entertainment industry has found itself navigating uncharted territory. To offer a better sense of how, The Hollywood Reporter is running a regular series that focuses on how Hollywood's writers, actors, directors, executives and others are living and working in these challenging times.
Actor, producer and budding director David Oyelowo is anything but bored. He's been spending this period of self-isolation at home in Tarzana, with a very full house — four kids, three dogs, six chickens — and a full slate of projects. Oyelowo, who had been training to play boxer Sugar Ray Robinson onscreen, opens up about maintaining that routine, the challenges of finishing up his directorial debut remotely and his commitment to helping best friend Nate Parker reestablish his filmmaking career. Read Entire Article Here
---
Variety – Why the Emmys in Some Form Are Needed This Year More Than Ever, By Michael Schneider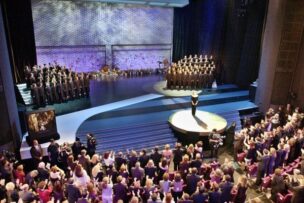 In the two and a half decades I've been covering the Emmy Awards, nothing stands out like what happened to the show in 2001, the year the ceremony almost didn't happen. In the wake of the Sept. 11 terrorist attacks, the Emmys were postponed twice — the second time on Oct. 7 (with producers already on-site in tuxes!) as the U.S.-led war in Afghanistan began just hours before the show was supposed to take place.
When that year's show finally did happen, in November, it was a slightly stripped-down affair that nevertheless served as a surprisingly unifying moment for the industry. The "semi-Emmys," as Academy officials called them, took place at the smaller Shubert Theatre (rather than the Shrine Auditorium, as originally planned). Formalwear was replaced with business attire. And instead of various studio and network parties, there was just one: a Unity Dinner, which replaced the normal Governors Ball.
After the second postponement, there was no guarantee that the Emmys would even happen that year. The attacks had left the country on edge — and some industry execs weren't sure that such an event was appropriate in the wake of what had happened. But there was a counterargument: With the proper tone, a celebration of TV artistry and storytelling could be a welcome diversion from the moment's grim headlines. Read Entire Article Here
---
Please send any questions or comments to Pepper@ActorsReporter.com
---
And, remember, you heard it through The TradeVine.
---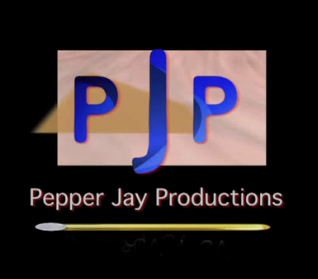 The TradeVine is a weekly article on Actors Reporter, a channel on the Actors Podcast Network, a Pepper Jay Production.