The TradeVine – Entertainment Trade Article Highlights May 12th
Welcome to the TradeVine whose purpose is to encourage the entertainment industry to read their trades: Variety, Backstage, Hollywood Reporter, etc. Enjoy learning about your industry.
Each Friday, The TradeVine seeks out a few of the informative trade articles you may have missed. Please visit the trade, itself, for the entire article.

---
Backstage – 5 More Ways to Dig Deeper for TV + Film Auditions, by Les Chantery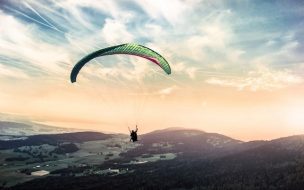 A few weeks ago, I introduced five tips for digging deeper when it comes to TV and film auditions. Here, as promised, are five more ways you can change the audition game and truly connect with the material.
1. Tailor the technical.
A film or television audition is generally framed in a mid-shot. Which is why it's important that we adjust our performance so it's effectively captured on camera in this shot size. This means adjusting technical aspects such eye lines, physicality, and energy so they translate powerfully in the frame.
Practice this by getting in front of a camera as often as possible and filming yourself. On playback, take notes about how certain eye lines and movements come across. Camera technique is a skill that can be taught so it becomes organic. Then, when we audition, we effortlessly know where to place our thoughts and how much energy to bring to the frame without overthinking.
2. Have a hook.
For many TV auditions, we're sent two or three scenes to prepare and are expected to be able to move between them, fully committed to each, no matter how different they may be from one another. So having an anchoring word, phrase, or image—a hook—that allows you to remember your purpose and emotional energy for each scene so you can quickly refocus and plug into the new moment is key.
For example, maybe the word "destroy" is your hook for one scene, while a phrase like, "walking on eggshells" works for another. Anything that creates a strong and specific point of focus and energy is a good hook. Read Entire Artice Here
---
The Hollywood Reporter – Hollywood Braces for Big Decline at Summer Box Office, by Pamela McClintock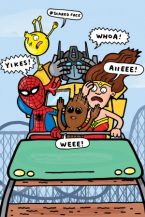 Franchise fatigue could mean one of the slowest domestic seasons in years: "If that happens again, studios will be forced to make sweeping changes."
On paper, the lineup of tentpoles set to unfurl between early May and Labor Day looks impressive — Alien: Covenant, Wonder Woman and rebooted outings in the Alien, Spider-Man, Transformers, The Mummy and Pirates of the Caribbean franchises, to name a few.
But many Hollywood studio executives, after penciling in estimates for both their own and their rivals' titles, are forecasting a domestic dip from last year's $4.5 billion summer box-office season. One studio number cruncher puts the decline as high as 10 percent. Two others agree that, absent surprises, 2017 won't match 2016. If their pessimism is correct, this summer is shaping up to be the worst since 2014, when ticket sales plunged to $4.1 billion, a drop of more than 14 percent year-over-year and the sharpest downturn in three decades.
The summer box office got off to a strong start last weekend thanks to Disney and Marvel's Guardians of the Galaxy Vol. 2, but Hollywood is now bracing for what is likely to be the season's first major miss: King Arthur: The Legend of the Sword, which hits theaters Friday. Directed by Guy Ritchie, the movie cost Warner Bros. and Village Roadshow $175 million to make before marketing, yet is only tracking to open in the $25 million range. If so, King Arthur will need to do mighty business overseas. Read Entire Artice Here
---
Variety – Film Review: Amy Schumer in 'Snatched' by Owen Gleiberman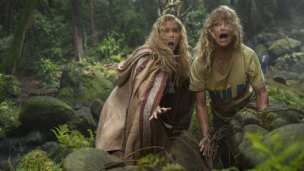 Amy Schumer and Goldie Hawn team up in a mother-daughter kidnap romp that sticks to the surface and earns too few laughs.
Amy Schumer is one of those rare comic artists, like Louis C.K. or Chris Rock, who can get you laughing out loud at reality. Two years ago, she carried that scorched-earth impulse right into her first movie, the fearlessly funny and close-to-the-bone "Trainwreck." Written by Schumer herself, and directed by Judd Apatow, it was the most audacious romantic comedy in years — and the most satisfying, too — because it touched a nerve of almost masochistic sincerity. In "Snatched," her first movie since "Trainwreck," Schumer gets cast as a loser who's even further down on the totem pole of respectability. It's a sign of Schumer's rapport with the audience that in the opening scene, where she appears to be playing the most annoying off-the-rack clothing-store customer in history (it turns out she's actually the sales person), the deeper the hole she digs for herself, the more we like her.
Schumer is a virtuoso of cringe comedy. When her character, Emily, gets fired, and is then dumped by her boyfriend, her mixture of pathological self-doubt and clueless egomania is served up with a candor you can't stop gawking (or giggling) at. You may feel like you'd follow her anywhere. Read Entire Artice Here
---
Please send any questions or comments to TradeVine@ActorsReporter.com
---
And, remember, you heard it through The TradeVine.
---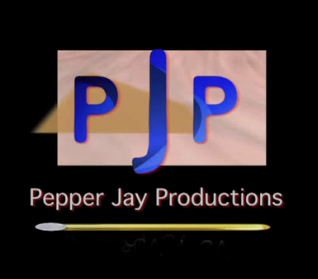 The TradeVine is a weekly article on Actors Reporter, a channel on the Actors Podcast Network, a Pepper Jay Production.