The TradeVine – Entertainment Trade Article Highlights – May 11th, 2018
Welcome to the TradeVine whose purpose is to encourage the entertainment industry to read their trades: Variety, Backstage, Hollywood Reporter, etc. Enjoy learning about your industry.
Each Friday, The TradeVine seeks out a few of the informative trade articles you may have missed. Please visit the trade, itself, for the entire article.

---
Backstage – 5 Dos and Don'ts for Parents of Child Actors, By Jackie Reid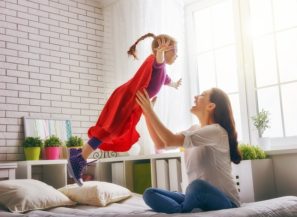 When you first start bringing your child to auditions, it can be hard to know exactly how everything works and what's expected of you. You want to do all you can to make the opportunity as successful as possible for your child, while also following the etiquette of a casting director's office.
You don't want to do anything that will hurt your child's chances of getting the job, but you also don't want to feel uncomfortable with what needs to be done or how to go about doing it. Here are some audition tips for novice parents and some refreshers for parents who are already in the business.
Don't be too pushy.
When you go to a casting director's office, you can be sure that whoever is working in the waiting room or facilitating the audition outside the audition room will be reporting back on all your behavior. Listening at the door to eavesdrop on the session, asking questions about your child's performance when they leave the room, or bombarding the casting director with questions about how it went after the audition are all huge red flags for casting. These things make it appear that you're the dreaded "stage parent" who is more interested in the business for themselves than for the child.
Do ask questions when necessary.
Asking the casting assistant where the sign-in sheet is, clarifying which copy you'll be needing for a cold read, or double checking that you have everything you need when you get there are totally fine. Asking for details about exactly what casting is looking for, tips to give your child the edge once they're in the room, or feedback on how other auditions have gone so far that day are not okay. Don't be nosy, needy, or a nag. Read Entire Artice Here
---
The Hollywood Reporter – Scott Rudin Settles With Harper Lee Estate Over 'To Kill a Mockingbird' Adaptation, By Eriq Gardner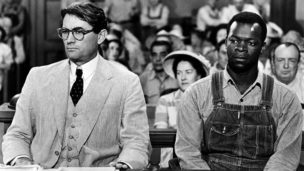 The parties stipulated to a dismissal of an ongoing lawsuit.
Scott Rudin's production company and the Harper Lee Estate have come to a settlement in their dispute over a theatrical adaptation of Lee's celebrated 1960 novel, To Kill a Mockingbird. On Thursday, the parties stipulated dismissal of the lawsuit. The development avoids the need for a trial that was scheduled to begin on June 4 and allows the production to open on Broadway in November.
Tonja Carter, the representative of the Harper Lee Estate, first filed suit in Alabama with the claim that a script from Aaron Sorkin departed from the spirit of the novel, which concerns a small-town attorney named Atticus Finch who defends a black defendant amid much racial prejudice in 1930s Alabama.
Sorkin was hired after RudinPlay optioned theatrical rights just before Lee died in 2015 at the age of 89. Read Entire Artice Here
---
Variety – Film Review: 'Life of the Party' By Amy Nicholson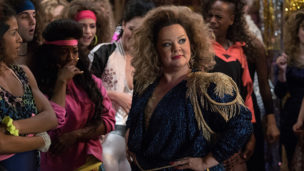 Belly up to the frat bar. Melissa McCarthy's fun wish-fulfillment comedy about a back-to-school divorcée is as sweet as a lemon drop shot.
As karmic balance for running over Melissa McCarthy with a car in "Tammy," director Ben Falcone starts "Life of the Party" chauffeuring his comedian wife in an Uber. A minute before, her character Deanna was dropping off daughter Maddie (Molly Gordon) at a sorority house for her senior year of college when Deanna's husband of 23 years, Dan (Matt Walsh), announced he wants a divorce to marry his mistress (Julie Bowen). McCarthy's sweatshirt-bedazzled homemaker is crushed, but instead of this big, broad comedy mocking her misery, Falcone looks her in the eye and beams, "You're such a great lady, Deanna." With that, the five-star-rated fairy godfather speeds out of the movie, having set the tone for a pleasant adventure about Deanna's re-enrollment in college to finish her own degree — the movie equivalent in these R-rated gross-out days of swaggering up to the frat party bar and ordering a chardonnay, which she does. Read Entire Artice Here
---
Please send any questions or comments to TradeVine@ActorsReporter.com
---
And, remember, you heard it through The TradeVine.
---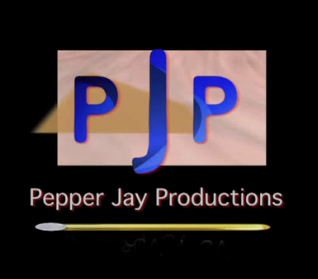 The TradeVine is a weekly article on Actors Reporter, a channel on the Actors Podcast Network, a Pepper Jay Production.