The TradeVine – Entertainment Trade Article Highlights – May 10th, 2019
Welcome to the TradeVine whose purpose is to encourage the entertainment industry to read their trades: Variety, Backstage, Hollywood Reporter, etc. Enjoy learning about your industry.
Each Friday, The TradeVine seeks out a few of the informative trade articles you may have missed. Please visit the trade, itself, for the entire article.

---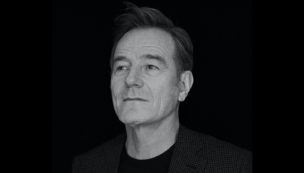 Backstage – How to Book a Job, According to Bryan Cranston, By Casey Mink

"If you love to act, this is the test," Bryan Cranston insists. "If you say, 'No, I hate auditioning'—why? It's an opportunity for you to act, so are you not telling the truth when you say you are in love with acting?"
The Emmy and Tony Award winner takes serious issue with actors who don't embrace their time in the room. Currently Tony-nominated again for his tour de force performance in Broadway's "Network," Cranston goes further to say that not only is every audition an opportunity to act, but every audition is an opportunity to learn.
"When I look back at auditioning, I [remember that I] always looked forward to them," he told Backstage back in November when "Network" was still in previews at the Belasco Theatre. "It's a chance to perform and to stay sharp and come up with a character that serves the text but also is interesting. But if you're doing Clerk No. 2 and the line is, 'Here's your key sir,' you don't want to make it too interesting because then you're distracting from the story. Your aim is to be honest so if it's simple, keep it simple and learn from that." Read Entire Article Here
---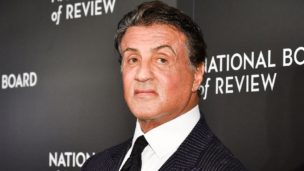 The Hollywood Reporter – Cannes: Sylvester Stallone to Present First Look at 'Rambo 5', By Rhonda Richford

The star will also show a restored copy of the 1982 original at a gala screening.
Rambo is set to arrive on the Croisette, with Sylvester Stallone added to Cannes' official selection to present a restored version of the 1982 action classic and preview the first images of the latest installment in the film franchise.
Stallone is bringing back his iconic character 37 years later in Rambo V: Last Blood, which is set to hit theaters Sept. 20. The sequel co-stars Paz Vega and Oscar Jaenda and is directed by Adrien Grunberg. Read Entire Article Here
---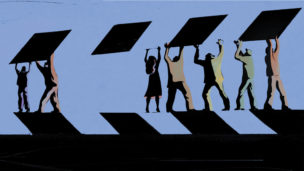 Variety – Global Box Office Off to Super Start With 'Avengers: Endgame' Despite Rise of Streamers, By Henry Chu

Only a couple years ago, amid the rise of new media players like Netflix and a dip in the U.S. theatrical market, doomsayers began predicting that the big-screen experience had entered its endgame. But after one of the most astonishing weeks in box office history, the upcoming gathering in Cannes of film lovers and executives from around the world is taking on the air of movie-industry avengers assembling.
The colossal haul of "Avengers: Endgame" ($1.5 billion and counting) follows a second consecutive record year at the global box office, which raked in $41.1 billion in 2018. With more big-budget films set to hit multiplexes in the coming months, 2019 could extend that streak.
In good news for the domestic industry, the North American total of $11.9 billion also shattered the previous record. But 2018 offered further evidence that, far from being gravy, international takings are fast becoming the meant for Hollywood's tentpoles, and even for some of its more modestly aimed fare. Read Entire Article Here
---
Please send any questions or comments to Pepper@ActorsReporter.com
---
And, remember, you heard it through The TradeVine.
---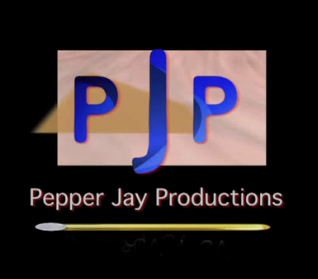 The TradeVine is a weekly article on Actors Reporter, a channel on the Actors Podcast Network, a Pepper Jay Production.