The TradeVine – Entertainment Trade Article Highlights – March 8th, 2019
Welcome to the TradeVine whose purpose is to encourage the entertainment industry to read their trades: Variety, Backstage, Hollywood Reporter, etc. Enjoy learning about your industry.
Each Friday, The TradeVine seeks out a few of the informative trade articles you may have missed. Please visit the trade, itself, for the entire article.

---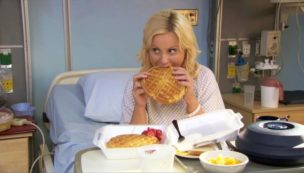 Backstage – The Ideal Pre-Audition Breakfast, By Casey Mink

You already know Backstage is the go-to for any and all information pertaining to your craft. But now, you have the chance to get in on the action with the Backstage Community Forum. Here, you can engage with others in your industry, as well as teachers, experts, and, yep, even agents and casting directors. Below are some of this week's most interesting new topics; drop a reply or post a new thread. Either way, fire up that keyboard and get involved right here!
Audition day breakfast?
"I am not a morning person. But breakfast helps me get through. Anyone have any delicious but healthy breakfast ideas for those early audition days? Or really, any good tips for giving your best audition in the morning?" —WhatToCallMyself
Singing from the show that you're auditioning for?
"Is this a thing now? I was always told this was something you weren't supposed to do unless specifically asked/told it was OK by casting, but this year I have been hearing it done for many calls. Thoughts?" —queeniewasablonde Read Entire Artice Here
---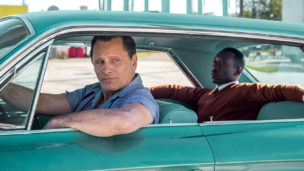 The Hollywood Reporter – Box Office: Oscar Winner 'Green Book' Drives Past $200M Worldwide, By Pamela McClintock

The movie has earned $77.3 million in North America and $126.9 million overseas for a global cume of $204.2 million through Wednesday.
Director Peter Farrelly's Oscar-winning Green Bookhas crossed $200 million mark in worldwide ticket sales, an impressive feat for a dramedy that originally struggled at the box office.
The Participant Media and DreamWorks' movie has earned $77.3 million in North America (via Universal) and an impressive $126.9 million overseas, including an early total of nearly $27 million in China, for a global cume of $204.2 million through Wednesday. Read Entire Artice Here
---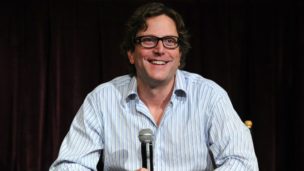 Variety – 'Wedding Crashers' Director Boards Will Ferrell Comedy at Netflix, By Justin Kroll

"Wedding Crashers" helmer David Dobkin has signed on to direct the Netflix comedy "Eurovision," with Will Ferrell attached to star.
Ferrell is also on board to co-write the script with Andrew Steele.
The "Anchorman" star will produce through his Gary Sanchez Productions along with Jessica Elbaum and Chris Henchy. Adam McKay will exec produce.
The comedy is set around the Eurovision Song Contest, the longest-running annual international TV song competition that has spawned stars like ABBA, which won in 1974 for Sweden, and Celine Dion, who won in 1988 for Switzerland. The 63rd edition of the competition had its finale in Lisbon last year, with Israel's Netta performing the song "Toy" to take the top prize. The first contest was held in Switzerland in 1956 with seven West European nations participating; this year, 43 countries competed for the prize. The show has become a global phenomenon, with fans all over the world. Read Entire Artice Here
---
Please send any questions or comments to Pepper@ActorsReporter.com
---
And, remember, you heard it through The TradeVine.
---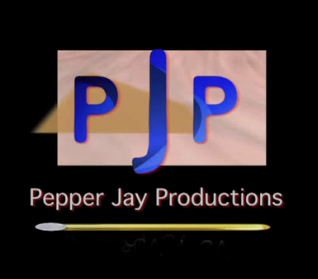 The TradeVine is a weekly article on Actors Reporter, a channel on the Actors Podcast Network, a Pepper Jay Production.