The TradeVine – Entertainment Trade Article Highlights – March 6th, 2020
Welcome to the TradeVine whose purpose is to encourage the entertainment industry to read their trades: Variety, Backstage, Hollywood Reporter, etc. Enjoy learning about your industry.
Each Friday, The TradeVine seeks out a few of the informative trade articles you may have missed. Please visit the trade, itself, for the entire article.

---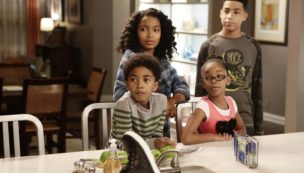 Backstage – How to Find an Agent for Your Child Actor, By Bonnie J. Wallace

There are a few things that everyone knows an actor needs to succeed and one of them is a talent agent. Some auditions and roles are available without one, but the better opportunities can only be accessed by actors who have an agent submitting them to casting. So how do you get your child an agent?
The answer depends in part on where you live and what kind of work your child wants to do.
If you live outside of the major markets of Los Angeles and New York, it can be easier to find an agent who is willing to "take a meeting" (i.e. see your child for an audition to consider signing them for representation). This is because the competition for agents is less intense. The smaller markets also generally don't differentiate between agents who represent kids versus adult actors or commercial versus theatrical (film and TV). This means you are more likely to find agents who simply represent all types of talent for all types of work. Read Entire Article Here
---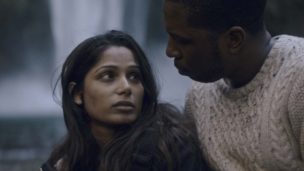 The Hollywood Reporter – 'Only': Film Review, By Frank Scheck

Couldn't be more timely, unfortunately.
Freida Pinto and Leslie Odom Jr. play a couple struggling to survive after a comet releases a deadly virus that kills only women in Takashi Doscher's sci-fi thriller.
Here's something to think about: Is it good or bad timing right now to release a post-apocalyptic thriller about a killer virus?
The question is begged by Only, the sophomore feature from writer-director Takashi Doscher (Still), starring Freida Pinto (Slumdog Millionaire) and Leslie Odom Jr. (from the original Broadway cast of Hamilton) as a couple desperately attempting to survive a fatal plague triggered by a comet passing near Earth. That the virus affects only women should provide scant comfort to male moviegoers, assuming they're willing to venture out to see the film in a public theater.
Reminiscent of scores of previous similarly themed sci-fi efforts (1984's Night of the Comet being an obvious example, although comparisons to The Handmaid's Tale can't be avoided as well), Only proves more intent on establishing an ominous mood than providing thrills. Muted and restrained to the point of tedium, the pic offers little that's distinctive to set it apart. Read Entire Article Here
---
Variety – Coronavirus Raises Alarms for Cannes as French Government Extends Gatherings Ban to May 31, By Elsa Keslassy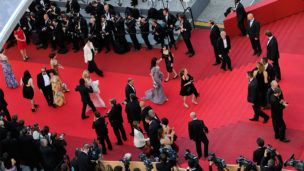 In an effort to contain France's coronavirus outbreak, the country's health minister extended on Thursday the ban for gatherings of more than 5,000 people in confined spaces to May 31, raising concerns about the next edition of the Cannes Film Festival.
France's ban on large indoor gatherings was first issued on Feb. 29, but has now been amended. The minister's announcement also said that the representative of the French State in each region is entitled to "forbid or restrict, including through individual measures, other (smaller) gatherings."
The extension of the ban to May 31 casts a shadow over the Cannes Film Festival, which is due to take place May 12-23, and even more so for the Cannes film market, which is partly held in a confined space — the Palais — and last year gathered 12,527 participants.
A spokesperson for the Cannes festival told Variety that neither the festival nor the film market will be impacted by this ban since neither event gather more than 5,000 people at the same time in one location. Read Entire Article Here
---
Please send any questions or comments to Pepper@ActorsReporter.com
---
And, remember, you heard it through The TradeVine.
---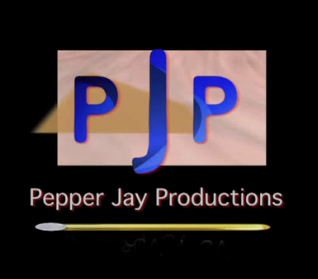 The TradeVine is a weekly article on Actors Reporter, a channel on the Actors Podcast Network, a Pepper Jay Production.