The TradeVine – Entertainment Trade Article Highlights – March 31st
Welcome to the TradeVine whose purpose is to encourage the entertainment industry to read their trades: Variety, Backstage, Hollywood Reporter, etc. Enjoy learning about your industry.
Each Friday, The TradeVine seeks out a few of the informative trade articles you may have missed. Please visit the trade, itself, for the entire article.

---
Backstage – 8 Reasons You Didn't Get the Part + How to Rock Your Next Audition, by Tom Morin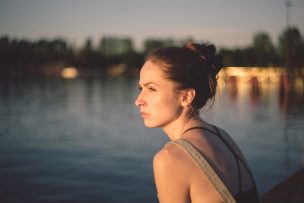 We all connect with Mia's audition journey in La La Land because it is our audition journey. We all have setbacks and victories. We all have the moments when we are about to give up and then find the courage to keep going on. As a professional actor and co-founder/head acting coach at Polish Your Passion, I get to see the audition process not only through my experience, but through the experiences of my students across the country from different ages, backgrounds, types, and training levels.
Here are eight reasons why you might not be getting cast and what you can do to overcome these obstacles!
1. You brought the baggage of your day into the audition room.
An acting career is tough. So many of us are juggling auditions, part-time jobs, relationships, friendships, etc. Life happens. Subways stall. Coffee spills. Despite whatever has happened to you in the moments leading up to walking into that audition room, you must follow Taylor Swift's advice and just "Shake It Off."
What to do: Shut off your cell phone, take a deep breath, and allow yourself to forget whatever else is happening in your life for 5-10 minutes. A sense of calm walking into that audition room allows you to bring your most confident, passionate, and attentive self. Enjoy the moments you get to play make believe and trust that real life will be waiting for you to deal with it later.
2. Your resume might not be quite there yet.
Is it possible to get cast on Broadway without any regional theater or national tour credits, or book a role in a major feature film without any film experience? Of course. Casting is never an exact science. People get lucky; sometimes actors show up at the right place and the right time.
Try this exercise, though. The next time you're at the theater or watch a film or TV episode and find yourself saying, "I could have totally played that," look up the actor's bio and ask yourself: What types of theaters has this actor worked at? What film or TV credits does he/she have? Who has he/she worked with? How does my resume compare? Every actor's journey is different, but sometimes when you're considered "green" it's hard to compete with an actor who has a more developed resume. Read Entire Artice Here
---
The Hollywood Reporter – Sherry Lansing Book Excerpt: Screaming Matches and Tears on 'Fatal Attraction' Set, by Stephen Galloway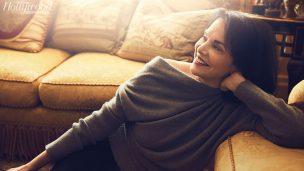 Hollywood's first female studio boss (finally!) tells all in a new biography that charts her rise to power and the epic battles (Glenn Close refused to film the ending) behind the classic thriller.
In early 2005, Sherry Lansing sent shock waves through Hollywood when she stepped down as chairman and CEO of Paramount Pictures, bringing an end to one of the most storied careers in entertainment.
Her decision to leave Paramount at age 60 (after greenlighting such classics as Forrest Gump, Braveheart and Titanic) and create a nonprofit foundation was only the latest twist in Lansing's roller-coaster life.
The Chicago native had gone from being an 8-year-old overwhelmed with guilt at her father's death, to a teacher in South Central L.A., to an aspiring actress who landed a lead role opposite John Wayne in1970's Rio Lobo, to a young woman who hated acting so much it made her physically sick. Changing careers, she became a script reader at $5 an hour and rose to become the first female head of a studio when she was named president of 20th Century Fox in 1980.
She went on to become a major film producer (Indecent Proposal, The Accused) before running Paramount for 12 years.
Read Entire Artice Here
---
Variety – 'Batgirl' Movie: Joss Whedon to Direct Standealone Film, by Dave McNary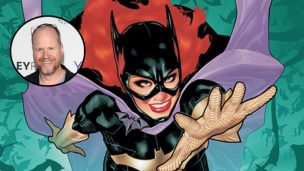 Batgirl is flying solo. The superheroine is getting her own standalone movie from filmmaker Joss Whedon.
Whedon is nearing a deal to write, direct, and produce an untitled Batgirl pic for Warner Bros. as part of its DC Extended Universe.
No other producers are currently attached. Toby Emmerich, president and chief content officer of Warner Bros. Pictures Group, is overseeing with Jon Berg and Geoff Johns. The new project originated in the past month.
Batgirl is one of the most popular superheroes in the world, but has never gotten her own movie. The project will also feature other characters from the world of Gotham.
Batgirl first appeared in DC Comics in 1967 as Barbara Gordon, the daughter of Gotham City police commissioner James Gordon in "The Million Dollar Debut of Batgirl!" by writer Gardner Fox and artist Carmine Infantino. Read Entire Artice Here
---
Please send any questions or comments to TradeVine@ActorsReporter.com
---
And, remember, you heard it through The TradeVine.
---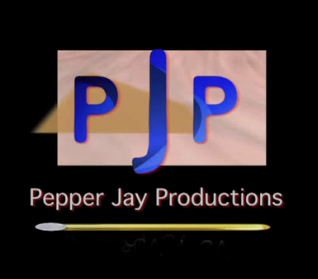 The TradeVine is a weekly article on Actors Reporter, a channel on the Actors Podcast Network, a Pepper Jay Production.