The TradeVine – Entertainment Trade Article Highlights – March 29th, 2019
Welcome to the TradeVine whose purpose is to encourage the entertainment industry to read their trades: Variety, Backstage, Hollywood Reporter, etc. Enjoy learning about your industry.
Each Friday, The TradeVine seeks out a few of the informative trade articles you may have missed. Please visit the trade, itself, for the entire article.

---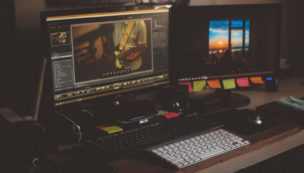 Backstage – 5 Ways Actors Can Avoid the Cutting Room Floor, By Suzanne Lachasse
In editing, the actors who are able to communicate huge ideas in the smallest packages will have more screen time. Subtle precision and seamless emotions are what make cutting great performances possible. Unfortunately, good actors can develop bad habits that complicate the editing process. Make sure your best moments never hit the cutting room floor by using these on-camera strategies.
1. Use your eyes.
Ask yourself, "What am I looking at and why?" Actors who get this right are an editor's dream because we use your eyes to tell the story. With a thoughtful and powerful point of focus, you can make an audience laugh or cry, and change the story completely. Every look is a communication, so use your eyes strategically.
The best thing you can do is always have your eyes up and available. If we can't see your eyes, we can't see the emotion and we can't see the story. Many actors hide from the camera trying to pick up a line or build to an emotion, but this is a mistake. The eyes are the gateway to your soul and the audience wants to see it.
 Read Entire Article Here
---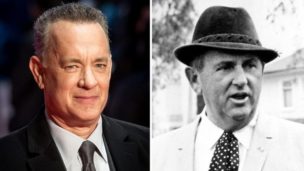 The Hollywood Reporter – Tom Hanks in Talks to Play Col. Tom Parker in Baz Luhrmann's Elvis Presley Movie, By Borys Kit
The search for the actor to play Presley has not yet begun. The colonel was the artist's manager, who controlled every aspect of Presley's life.
Tom Hanks is in negotiations to star in an untitled Elvis Presley biopic being made by Baz Luhrmann for Warner Bros. This is the latest movie project from the filmmaker behind The Great Gatsby and Moulin Rouge!
An actor to portray Presley has not been cast and insiders say a search has not yet begun. Hanks, if a deal is made, will play Col. Tom Parker, the legendary manager who controlled every aspect of Elvis' life.
Lurhmann is producing the feature with wife Catherine Martin. The two have been developing the project since the director wrapped up his last film, 2013's The Great Gatsby. Gail Berman is also a producer. Read Entire Article Here
---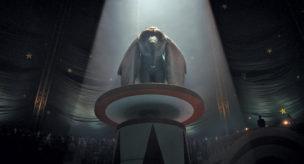 Variety – Film Review: Tim Burton's 'Dumbo', By Owen Gleiberman
The key image in Walt Disney's 1941 "Dumbo" is something out of a fairy-tale daydream: Dumbo, the baby elephant with long-lashed goo-goo eyes, a cuddly grin, and ears as long and floppy as wings, flapping those ears to soar around a circus big top, flying over the crowds with a freedom as touching as it is inexplicable. It's one of the purest images in movies. "Dumbo" was Disney's fourth animated feature (after "Snow White and the Seven Dwarfs," "Pinocchio," and "Fantasia"), and like Dumbo himself it's a beautiful oddball — a solid-colored piece of stylized pop Americana, only 64 minutes long, at times almost a silent movie with sound effects. One of the more remarkable things about it is that Dumbo, after being cruelly separated from his mother (a primal twist that anticipates "Bambi"), doesn't discover his ability to fly until the last six minutes of the movie. When he does, he becomes a creature as enchanted in his yearning and escape as King Kong up on the Empire State Building or E.T. hoisting a bicycle into the sky. In "Dumbo," the magic of Dumbo's ability to fly comes at the audience like a heavenly afterthought, one that tosses us into the sublime and leaves us there. Read Entire Article Here
---
Please send any questions or comments to Pepper@ActorsReporter.com
---
And, remember, you heard it through The TradeVine.
---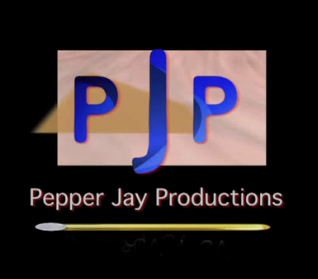 The TradeVine is a weekly article on Actors Reporter, a channel on the Actors Podcast Network, a Pepper Jay Production.