The TradeVine – Entertainment Trade Article Highlights – March 27th, 2020
Welcome to the TradeVine whose purpose is to encourage the entertainment industry to read their trades: Variety, Backstage, Hollywood Reporter, etc. Enjoy learning about your industry.
Each Friday, The TradeVine seeks out a few of the informative trade articles you may have missed. Please visit the trade, itself, for the entire article.

---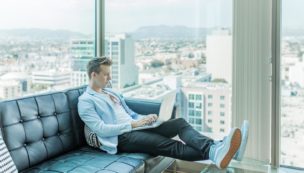 Backstage – 1 Agent's Advice on What You Should Be Doing During the COVID-19 Pandemic, By Benjamin Lindsay

These really are unprecedented times in the world—and that includes in Hollywood. As such, Backstage scheduled a special interview with our weekly columnist Secret Agent Man to get his thoughts on how the coronavirus pandemic and its resulting impact on the industry and economy at large are playing out in Los Angeles and beyond. While things look bleak now, he assures that everything being at a standstill doesn't mean you should anticipate being dropped by your agent. And secondly, he advises you take a page from his book and use this time to take care of yourself and your family. If nothing else, the pandemic has forced us to live in the present like never before.
We're still in the early stages of this pandemic and are all meant to be self-isolating. From your perspective as an agent in L.A., how is it currently affecting the industry specifically as it pertains to what you're doing on the day-to-day?
SAM: The shocking thing is how quickly this occurred. I would say from the moment we started discussing the possibility of working from home to the moment where every single production in town stopped, we're looking at about a week to a week and a half. So as far as how it's affecting me, I have no work. I mean, the breakdowns that we submit on sort of cease to exist. There are little projects that are being released right now, web series and industrials and that sort of thing, but as far as film and TV, which is where we make our money, there's just not much going on. So I'm sitting at home. I'm in touch with my colleagues, but I'm not really doing any kind of agenting. Read Entire Article Here
---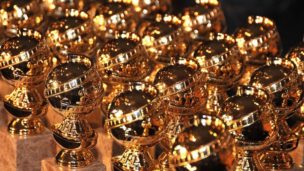 The Hollywood Reporter – Golden Globes Amend Eligibility Requirements in Light of Coronavirus, By Scott Feinberg

At least until April 30, but possibly beyond even that, films can qualify for consideration by the HFPA even if they do not first screen in a theater.
Films can qualify for Golden Globes consideration even if they do not first screen in a theater, the Hollywood Foreign Press Association announced Thursday. Instead, in a potentially game-changing decision that was made in light of the coronavirus pandemic that has shuttered all Los Angeles-area theaters, films "may instead be released first on a television format (e.g. subscription streaming service, subscription cable channel, broadcast television, etc.) and will still be eligible."
Describing this "alternate screening procedure" as "temporary" and "in effect from March 15 until April 30, 2020, with this period subject to later review and extension," the HFPA is suspending its requirement that its roughly 90 members be invited to an "official screening" of a film "at a third-party facility in the greater Los Angeles area" either prior to the L.A.-area theatrical release of a film or within a week after it. Read Entire Article Here
---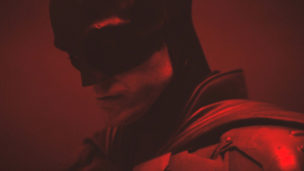 Variety – Hollywood's Biggest Movies Are Stuck in Limbo as Start Dates Remain Uncertain, By Justin Kroll and Brent Lang

The cameras may have stopped rolling two weeks ago, but Hollywood's headaches only stand to intensify in the coming weeks and months as the industry tentatively looks ahead to the day when studios will be back in business.
From "The Matrix 4" to "Shang-Chi and the Legend of the Ten Rings," the coronavirus pandemic has ground production to a standstill, leaving many of the teams behind the biggest blockbusters uncertain when they will be able to call action again.
Sources tell Variety that most studios are letting talent and their reps know that at this point they do not expect these stalled productions to get back underway until mid-May at the earliest. When most of these shutdowns were first announced, studios hinted that it was possible that people could go back to work in April. But even May could be overly optimistic — the pandemic is not expected to reach its apex in major production hubs like New York City until the end of April. Read Entire Article Here
---
Please send any questions or comments to Pepper@ActorsReporter.com
---
And, remember, you heard it through The TradeVine.
---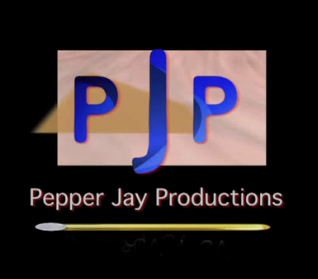 The TradeVine is a weekly article on Actors Reporter, a channel on the Actors Podcast Network, a Pepper Jay Production.