The TradeVine – Entertainment Trade Article Highlights March 24th
Welcome to the TradeVine whose purpose is to encourage the entertainment industry to read their trades: Variety, Backstage, Hollywood Reporter, etc. Enjoy learning about your industry.
Each Friday, The TradeVine seeks out a few of the informative trade articles you may have missed. Please visit the trade, itself, for the entire article.

---
Backstage – 4 Ways to Promote Yourself On a Budget, by Kenté Scott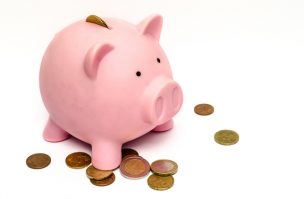 In today's Hollywood, getting noticed is more important than ever: if you are out of sight, you're most likely out of mind. But another great thing about working in today's Hollywood is that it's easier than ever to promote yourself on a limited budget. Here's how:
1. Create a YouTube channel.
Whether you have a smartphone, laptop, or even a home computer, having a YouTube channel is a necessity for you as an actor to show extended clips of your work. Be it a monologue, a performance in a play, an appearance on a network show, you can upload it to your personal page for all the right people to see, potentially leading to a show deal a show deal. Plus, if one of your videos goes viral, there's a possibility you can get paid!
2. Use your phone as a studio.
If you have any smartphone made in the last two years, then you have a high-definition camera that you can use to record anything. From nine-second "snaps" to a comedy special to a full-length feature film ready for a theatrical release, it all can be done from the palm of your hand. Now that you've filmed it, you can download your choice of (mostly free) apps to edit your project professionally. Film and post daily to your social media, increasing your followers and visibility with casting directors and agents.
3. Promote behind the wheel.
Almost every actor who isn't a series regular or movie star drives for Uber, Lyft, or another ride-sharing service. While it may not seem glamorous, a job like this means you never know who's going to get in your car! For that whole ride, you have a captive audience. Read Entire Artice Here
---
The Hollywood Reporter – 'Star Wars': Bob Iger Reveals New Han Solo Details and Talks What Happens After 'Episode IX', by Carolyn Giardina, Aaron Couch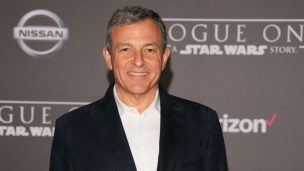 The Disney CEO also addressed the death of Carrie Fisher, saying Lucasfilm is not changing 'The Last Jedi' "to deal with her passing."
Disney CEO Bob Iger is peeling back the curtain on the future of Star Wars.
"We're starting talk about what could happen after Episode IX. About what could be another decade-and-a-half of Star Wars stories," Iger said during a talk in Santa Monica Thursday.
He also said The Last Jedi will not be changed in the wake of star Carrie Fisher's death in December.
"When we bought Lucasfilm, we were going to make three films — Episodes VII, VIII and IX," said Iger. "We had to deal with tragedy at the end of 2016. Carrie appears throughout VIII. We are not changing VIII to deal with her passing. Her performance remains as it is in VIII. In Rogue One, we had some digital character. We are not doing that with Carrie."
The executive also revealed new details about the young Han Solo movie, saying the film will span the Star Wars rogue's years from age 18 to 24. Han (played by Alden Ehrenreich) will meet Chewbacca (Joonas Suotamo) and will be seen finding his ship, The Millennium Falcon. Read Entire Artice Here
---
Variety – 'Ink Master' Renewed for Season 10 at Spike, Gets Female-Centric Special, by Joe Otterson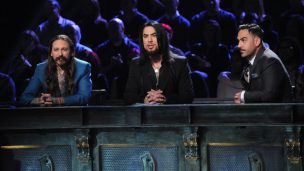 "Ink Master" has been renewed for Season 10 at Spike ahead of the Season 9 premiere, Variety has learned exclusively. In addition, the network has also greenlit a female-centric spinoff special titled "Ink Master Angels."
Season 10, which has been picked up for 16 one-hour episodes, will go into production later this year and air on the rebranded Paramount Network in 2018. Season 9 is set to debut this June along with new episodes of spinoff series "Ink Master: Redemption." "Ink Master Angels" will be a one-hour special that will feature four of Season 8's top female competitors — Ryan Ashley, Kelly Doty, Nikki Simpson, and Gia Rose — as they travel the country competing against tattoo artists to see who has what it takes to beat them. The special will debut later this year.
"I'm so pleased to see 'Ink Master' reach a milestone tenth season as it continues to be a great ratings driver for the network," said Spike's senior vice president of original programming Chachi Senior. "Additionally, the franchise has shown such amazing growth with our female audience that it is a natural progression to launch a female-fronted standalone competition."
Read Entire Artice Here
---
Please send any questions or comments to TradeVine@ActorsReporter.com
---
And, remember, you heard it through The TradeVine.
---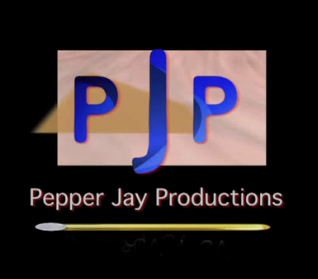 The TradeVine is a weekly article on Actors Reporter, a channel on the Actors Podcast Network, a Pepper Jay Production.