The TradeVine – Entertainment Trade Article Highlights March 10th
Welcome to the TradeVine whose purpose is to encourage the entertainment industry to read their trades: Variety, Backstage, Hollywood Reporter, etc. Enjoy learning about your industry.
Each Friday, The TradeVine seeks out a few of the informative trade articles you may have missed. Please visit the trade, itself, for the entire article.

---
Backstage – How To Stop Fearing Auditions + Make Them Fun Again, by Amy Russ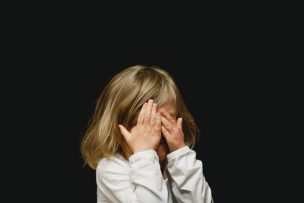 Do you have a love/hate relationship with auditions? Most actors want more opportunities to audition, but the process can be nerve-wracking. And we all know that audition nerves can kill your chances of getting booked.
I started acting when I was a kid. Back then, I was never nervous or self-conscious at auditions—I just did my thing and had a blast. I was given a screen test at 14 for a soap opera. The character was supposed to be 18 (I looked older than my age), so the screen test involved a romantic kiss with this handsome, 20-something soap star. Now, this was my very first screen test—ever—for a really huge life-changing job. It also happened to be my very first kiss. Was I nervous about the screen test? Heck, no! I was nervous about that kiss!
Fast forward to my early twenties, and BOOM. I suddenly became super nervous and self-conscious at auditions. I actually went through a phase where I would sometimes lose my voice during an audition. It was weird. After a year or so of awful auditions, I figured out why I had experienced such an extreme shift.
As a kid, I had no expectations about the audition beyond the audition room. I acted for the joy of it, not for my livelihood or to build up my resume so I could get the next, bigger job. I did it because I loved it. Full stop.
Once I became an adult, all that changed. There were real-life stakes for the outcome of the audition. I suddenly felt that I NEEDED to get that job. Booking the job became the entire endgame. Of course, the weight of my desperation squashed the love of acting right out of me. All that was left was fear. Read Entire Artice Here
---
The Hollywood Reporter – Danny DeVito in Talks To Join Tim Burton's Live-Action 'Dumbo', by Ashley Lee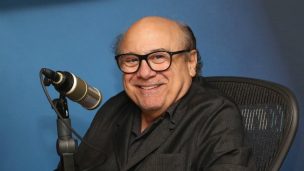 He would play Medici, who runs a smaller circus that gets acquired by the evil big-top villain Vandemere.
Danny DeVito may be heading to the Big Top.
The Hollywood Reporter has confirmed that the actor is in talks to join Disney's live-action retelling of Dumbo. Tim Burton is directing the remake of the 1941 animated classic about a baby circus elephant who is made fun of for his large ears and is separated from his mother.
Though plot details are being kept under wraps, the retelling is said to expand and deepen the circus aspect of the story. For example, DeVito would play Medici, who runs a smaller circus that gets acquired by the evil big-top villain Vandemere.
Eva Green is also in talks to play a trapeze artist who works for Vandemere. The project has four human leads (plus the elephant, who will be digitally animated).
DeVito is currently making his Broadway debut in The Price, opposite Mark Ruffalo and Tony Shalhoub. The It's Always Sunny in Philadelphia star's upcoming films also include the long-gestating Twins sequel Triplets and Blue Dream Studios' animated Animal Crackers. He is repped by CAA. Read Entire Artice Here
---
Variety- SXSW Film Festival: What to Watch Out for in 2017 Lineup, by Andrew Barker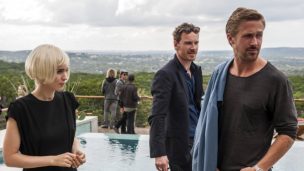 The South by Southwest Film Festival has a long history of spotlighting native and adopted Texan filmmakers. Yet one particularly noteworthy filmmaker with Texas roots has been long outstanding, and the festival's 24th iteration will finally see an appearance from one of arthouse cinema's biggest names, as Terrence Malick brings his Austin-set "Song to Song" to the festival's March 10 opening night. Thematic appropriateness aside, it represents something of a coup for the once-scrappy fest to feature the auteur, whose last films bowed at Toronto, Berlin, and Cannes.
Yet Malick's is hardly the only boldfaced name to be found in the lineup, and here are other features — among the 125 scheduled films, 84 of them world premieres — to watch.
Stars at Night
"Song to Song" boasts a particularly starry cast, with Rooney Mara, Ryan Gosling, Cate Blanchett, and Michael Fassbender all on deck. But it will have plenty of company in drawing a crowd of onlookers outside the Paramount Theater. "Atomic Blonde," David Leitch's MI6-themed comic adaptation, comes bearing the likes of Charlize Theron, James McAvoy, and John Goodman. "Baby Driver," Edgar Wright's first feature since ending his beloved Cornetto trilogy with "The World's End," will world-premiere in Austin with a cast boasting Ansel Elgort, Kevin Spacey, and Jamie Foxx. Fest closer "Life" could draw the likes of Jake Gyllenhaal, Rebecca Ferguson, and Ryan Reynolds. Meanwhile, Judd Apatow will be on hand to bow his first theatrical nonfiction feature, the rock doc "May It Last: A Portrait of the Avett Brothers," which he directed alongside Michael Bonfiglio. Read Entire Artice Here
Please send any questions or comments to TradeVine@ActorsReporter.com
---
And, remember, you heard it through The TradeVine.
---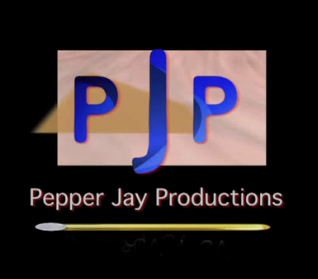 The TradeVine is a weekly article on Actors Reporter, a channel on the Actors Podcast Network, a Pepper Jay Production.