The TradeVine – Entertainment Trade Article Highlights – June15th, 2018
Welcome to the TradeVine whose purpose is to encourage the entertainment industry to read their trades: Variety, Backstage, Hollywood Reporter, etc. Enjoy learning about your industry.
Each Friday, The TradeVine seeks out a few of the informative trade articles you may have missed. Please visit the trade, itself, for the entire article.

---
Backstage – How to Master the Teleprompter When Hosting,
By Aaron Marcus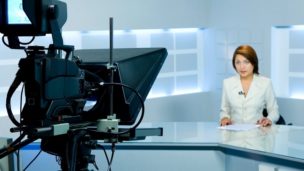 Having made my living as an actor for over 30 years, one thing I've learned is that it's not who you know that's essential to being successful, it's who you know.
Case in point: Recently, someone I'd worked with years ago remembered our experience together as a pleasant one and recommended me to a production company that was casting the host role for an infomercial. I was contacted by the producer and asked to send my materials.
After learning that I'd booked the job, I got very excited at the prospect of working on a type of project I'd never experienced before. Sure, I had seen plenty of infomercials, but this was my first time working on one.
When I received the script, it contained 32 pages of dialogue. Some of it was pretty technical, so I asked if there would be a teleprompter on set. Fortunately, the answer was yes. For anyone interested in working in infomercials, industrial, corporate, and educational films, being proficient and comfortable using a teleprompter is important. Quite often, you're cast as an on-camera narrator, a role that requires the use of a teleprompter. Read Entire Artice Here
---
The Hollywood Reporter – Box-Office Preview: 'Incredibles 2' Could Fly to Record $140M Opening, By Pamela McClintock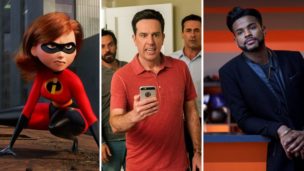 The star-packed male comedy 'Tag' and Director X's 'Superfly' remake also open nationwide this weekend.
Disney and Pixar's Incredibles 2 could fly as high as $140 million in its North American debut this weekend, a record for an animated movie.
The current champ is fellow Pixar sequel Finding Dory, which swam away with $135 million domestically on the same weekend in 2016. Animated family movies aren't known for mega-openings; rather, they can enjoy a longer run than live-action summer event pics. Disney is projecting a domestic start in the $120 million-$140 million range for Incredibles 2, which centers on a lovable family of superheroes.
Incredibles 2 is the first studio animated film of the 2018 summer season. The summer box office, built around tentpoles, could use a big win after the disappointing performance of Disney and Lucasfilm's Solo: A Star Wars Story. To date, the season's big winner is Disney and Marvel's Avengers: Infinity War, which is only the fourth film in history to cross $2 billion at the global box office, not adjusted for inflation. Conversely, Solo will have trouble earning much more than $350 million worldwide. Read Entire Artice Here
---
Variety – Nicole Kidman's Blossom Films Sets Amazon Deal,
By Daniel Holloway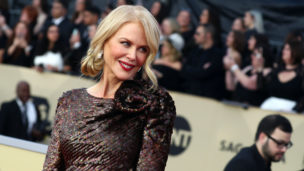 Nicole Kidman and her production company Blossom Films have signed a first-look deal with Amazon Studios. Under the agreement, Kidman will develop theatrical and series content for the digital company.
"Nicole is a force of nature as both an actress and a producer," said Jennifer Salke, head of Amazon Studios. "She understands the focus of bringing addictive, entertaining and compelling television to our Prime Video customers as well as movies that will connect with film audiences. Stay tuned for many exciting projects to come in the very near future!"
Kidman added, "I'm excited to start working with Jen Salke and the Amazon team. Our goal at Blossom Films is to create important and entertaining content across multiple platforms, and I can't think of better collaborators with which to accomplish this." Read Entire Artice Here
---
Please send any questions or comments to TradeVine@ActorsReporter.com
---
And, remember, you heard it through The TradeVine.
---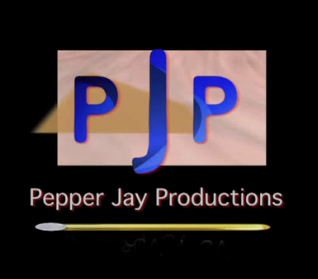 The TradeVine is a weekly article on Actors Reporter, a channel on the Actors Podcast Network, a Pepper Jay Production.