The TradeVine – Entertainment Trade Article Highlights – June 7th, 2019
Welcome to the TradeVine whose purpose is to encourage the entertainment industry to read their trades: Variety, Backstage, Hollywood Reporter, etc. Enjoy learning about your industry.
Each Friday, The TradeVine seeks out a few of the informative trade articles you may have missed. Please visit the trade, itself, for the entire article.

---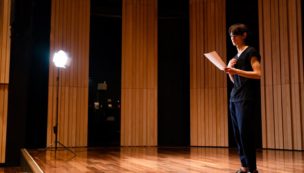 Backstage – Why Actors Should Never Stop Going to Workshops, By Charis Joy Jackson

Why workshops? They have heaps of benefits. They help you stay active as an actor. They give you the opportunity to learn new types of acting approaches and to freshen up on tips and tricks you'd forgotten, as well as help you build your network and make you aware of the other actors in your area. If you're just getting started and auditions scare you, acting workshops can help build your confidence and skill level, especially if you find one that incorporates teaching on auditioning and improv.
I'm a huge fan of workshops that use improv for exactly this reason. Improv forces you out of your comfort zone while engaging your imagination and creativity. Some of our favorite lines or moments from films are because the actor improvised. Chris Pratt in "Guardians of the Galaxy" almost dropped the ball—literally—when passing the infinity stone over to the Collector, but he stayed in character and director James Gunn loved it so much he used it in the film. It's where that hiss from Anthony Hopkins' Hannibal Lecter comes from and Tom Felton's line from "Harry Potter and the Chamber of Secrets" when he tells Harry, who looks like Goyle, "I didn't know you could read." Read Entire Article Here
---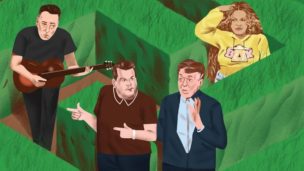 The Hollywood Reporter – Emmys: Changes in Eligibility Rules Ignite Category Confusion, By Scott Feinberg

In the era of Peak TV, the academy's multitude of categories can create unusual bedfellows, like James Corden and Hannah Gadsby competing against Beyoncé and Bruce Springsteen.
In a quest to recognize the massive quantity and variety of programming in Peak TV, the TV Academy has created so many categories that they have to be presented over three nights, two known as the Primetime Creative Arts Emmys (recognizing mostly technical and crafts work) and the third as the Primetime Emmys. Some categories are incredibly specific, such as makeup for a multicamera series or special (non-prosthetic); others, like drama series, are straightforward. But there is a lot of gray area in between, within which Emmy hopefuls seek their strongest position, resulting in some situations that may seem puzzling. Read Entire Article Here
---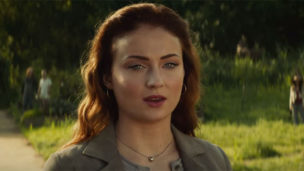 Variety – Film Review: 'Dark Phoenix', By Owen Gleiberman

The 'X-Men' franchise wraps up — or does it? — with a functionally plotted sequel that attains a note of ominous majesty, thanks to Sophie Turner's presence as an X-Woman consumed by the awesomeness of her power.
How powerful is Phoenix, a.k.a. Jean Grey (Sophie Turner), the dark and stormy heroine of "Dark Phoenix"? It's 1992, and on one of her first missions as an X-Woman, she is sent up on the X-Jet, along with the scarlet-haired hellion Mystique (Jennifer Lawrence), Cyclops (Tye Sheridan) in his Bono wraparounds, the chivalrous Beast (Nicholas Hoult), the fearsome Storm (Alexandra Shipp), and all the rest of them. Their job is to save the astronauts who are traveling on the maiden flight of the Space Shuttle Endeavor.
The ship is caught in one of those centrifugal movie thingies that cause a spacecraft to go into a fatal spin cycle. After several of her comrades fail to stabilize the situation, Jean gets beamed out there, and what happens — be warned, this is very scientific — is that she absorbs all the force and light and energy and mojo from the solar flares that are buffeting the Shuttle. (As we learn later on, she absorbs more than that.) She drinks in all that power, soaking it up in vast protoplasmic gusts of swirling magenta CGI. She soaks it up and emerges, essentially, as X-Woman 9.0. Read Entire Article Here
---
Please send any questions or comments to Pepper@ActorsReporter.com
---
And, remember, you heard it through The TradeVine.
---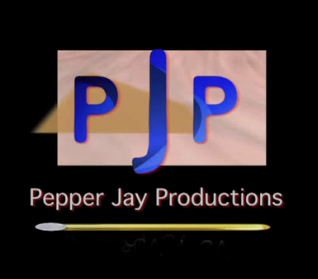 The TradeVine is a weekly article on Actors Reporter, a channel on the Actors Podcast Network, a Pepper Jay Production.