The TradeVine – Entertainment Trade Article Highlights June 2nd
Welcome to the TradeVine whose purpose is to encourage the entertainment industry to read their trades: Variety, Backstage, Hollywood Reporter, etc. Enjoy learning about your industry.
Each Friday, The TradeVine seeks out a few of the informative trade articles you may have missed. Please visit the trade, itself, for the entire article.

---
Backstage – How to Become a Foot Model, by Jack Smart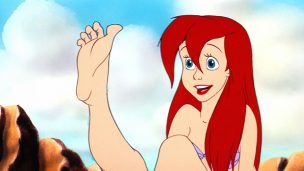 We all have a different aspect of our body we're proud of—is your best asset your feet? If you've ever been told you have elegant or photogenic legs, ankles, or toes, a career in foot modeling could be for you.
Having nice-looking appendages is not enough to score a lucrative print or commercial modeling gig; as with any aspect of modeling, a lot of hard work is required. Photoshoots are no walk in the park, and it can be tough going toe-to-toe with potential modeling agents. But if you're head over heels in love with your feet and think you've got the goods, kick back and check out the basics of the feet modeling industry below. Don't forget to keep yourself updated on modeling gigs in Backstage's audition notices, updated daily!
Blemishes or scars may make your feet ineligible.
For the most part, feet models all have high arches, consistently slender feet, and long, thin toes. Their skin is smooth and of clear complexion, both on their feet and the rest of their (usually long, graceful) legs. A quick online search of what models' feet look like should give you a good idea of the general requirements. If your feet tend to be covered in marks, blemishes, or varicose veins, sorry—they will likely get your modeling career off on the wrong foot. Read Entire Artice Here
---
The Hollywood Reporter – Drama Actor Roundtable: Riz Ahmed, Ewan McGregor on Why Loser Roles Are "More Fun Than Someone Like Trump", by Lacy Rose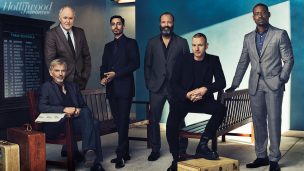 Six stars at the top of their game — including Billy Bob Thornton, Sterling K. Brown, John Lithgow and Jeffrey Wright — open up about appreciating early struggles ("You forget what it feels like to dream"), the indignity of typecasting ("Terrorist No. 3 — I'd rather be broke") and the pros and cons of being one of only a few who know where your character is going.
Ewan McGregor has been a movie star for 20 years, but he's still petrified every time he takes on a new role. "My wife will tell you — there's a two-week period of, 'I'm not going to be able to do it,' " he says. Fifty-year veteran John Lithgow is in the same boat — just two days earlier, he admits, he suffered a bout of stage terror. The fear seems to resonate with the four other stars — Sterling K. Brown, 41; Riz Ahmed, 34; Jeffrey Wright, 51; and Billy Bob Thornton, 61 — who've gathered with Lithgow, 71, and McGregor, 46, on an April afternoon in Hollywood for an intense discussion of the choices they've made, the stereotypes they've avoided and the occupational hazard of uncertainty. Says McGregor, "We've been remembering lines for years, but the nerves, in my experience, get worse and worse." Read Entire Artice Here
---
Variety – Film Review: 'Captain Underpants: The First Epic Movie', by Owen Gleiberman.

An animated version of Dav Pilkey's children's novel is aimed at your inner 5-year-old. But it's real 5-year-olds who will dig it.
The world of mainstream animated comedy, in case you hadn't noticed, has been regressing to infantile states of being. Last year we had "Storks," a light kiddie fantasy about how newborns get delivered; earlier this year, there was "The Boss Baby," in which a glowering infant tyrant traded in his diapers for a corporate power suit and attitude to match. Now, the reversion to what Sigmund Freud — or maybe it was Adam Sandler — diagnosed as the 5-year-old funny bone reaches its apotheosis in "Captain Underpants: The First Epic Movie," a high-spirited, low-comedy adaptation of the first of Dav Pilkey's hugely popular series of children's novels. (It was published in 1997, and in the years since there have been 11 sequels and three spinoffs, which have sold a combined 50 million copies in the U.S. alone.) Parents: Are you ready to hold your nose and giggle?
advertisement
The title character of "Captain Underpants" is a scolding meanie of a grade-school principal who is hypnotized into getting in touch with his inner idiot: a blobby mock superhero who announces himself with a fanfare of "Tra-la-laaa!" He then scampers around in stretched-out tighty-whities and speckled cape, performing good deeds of staggering imbecility. In addition to underwear jokes, "Captain Underpants" features peepee jokes, fart jokes, and giant monster-toilet jokes. The movie could be to grade-school scatology what "Cloudy With a Chance of Meatballs" was to cuisine. Read Entire Artice Here
---
Please send any questions or comments to TradeVine@ActorsReporter.com
---
And, remember, you heard it through The TradeVine.
---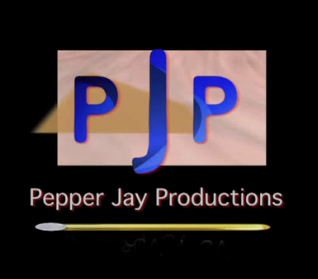 The TradeVine is a weekly article on Actors Reporter, a channel on the Actors Podcast Network, a Pepper Jay Production.