The TradeVine – Entertainment Trade Article Highlights – June 29, 2018
Welcome to the TradeVine whose purpose is to encourage the entertainment industry to read their trades: Variety, Backstage, Hollywood Reporter, etc. Enjoy learning about your industry.
Each Friday, The TradeVine seeks out a few of the informative trade articles you may have missed. Please visit the trade, itself, for the entire article.

---
Backstage – Casting Directors Are Not the Gatekeepers to Your Success, By Joseph Pearlman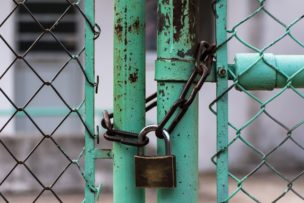 Casting directors have a tough job, one that takes talent, patience, and stamina. They are some of the most gifted and under-praised members of our industry. Through their wisdom and shrewd instincts, they have shaped some of our most beloved films and television shows.
But while casting directors are integral to the process of making great works of film or TV, they do not make final casting decisions. That is the job of the producers, writers, and directors. A fallacy that has so deeply infiltrated itself into the collective consciousness of the actor is that pleasing CDs is the magic pill for launching an acting career. This couldn't be more untrue.
I blame CD-run workshops/classes—fundamentally flawed gatherings in that they paint the casting director as superior to the actor—for propagating the myth. But this couldn't be further from reality when it comes to how things actually work in the industry. Read Entire Artice Here
---
The Hollywood Reporter – 'Indiana Jones 5' Delayed as New Writer Is Brought On, By Mia Galuppo, Borys Kit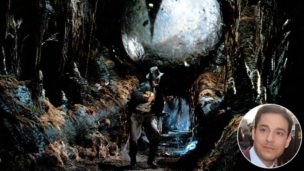 1981's 'Raiders of the Lost Ark' (Inset: Jonathan Kasdan)
Jonathan Kasdan, the son of 'Raiders of the Lost Ark' scripter Lawrence Kasdan, will work on a new version of the script.
Fans will have to wait a little longer for the return of Indiana Jones.
The production of the fifth installment of the film franchise, which is set to be directed by Steven Spielberg and see the return of star Harrison Ford, is being delayed as the movie continues to be developed, The Hollywood Reporter has confirmed.
Jonathan Kasdan, the son of Raiders of the Lost Ark scripter Lawrence Kasdan, is being brought on to write a new draft of the feature. A previous version was written by David Koepp, who is no longer available to work on the film because he is focused on directing his Blumhouse feature You Should Have Left. Read Entire Artice Here
---
Variety – Film Review: 'Ant-Man and the Wasp'
Paul Rudd and Evangeline Lilly reunite in a tiny-superhero Marvel sequel that's faster, funnier, and more cunningly confident than the original., By Owen Gleiberman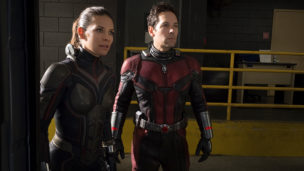 Director: Peyton Reed
With: Paul Rudd, Evangeline Lilly, Michael Douglas, Michael Peña, Walton Goggins, Bobby Cannavale, Laurence Fishburne, Michelle Pfeiffer, Judy Greer, Tip. "T.I." Harris, David Dastmalchian, Hannah John-Kamen, Abby Ryder Forston, Randall Park.
Release Date: Jul 6, 2018
"Ant-Man and the Wasp" has a pleasingly breakneck, now-you-see-it-now-you-don't surreal glee. It's a cunningly swift and delightful comedy of scale, in which Scott Lang (Paul Rudd), that quipster mensch of a convict-turned-superhero (has there ever been a movie criminal this nice?), shoots around in his miniaturizing metal suit like the world's tiniest gadfly, only to loom up as large as Godzilla. Either way, he always has time to deliver a line like "Do you really just put the word quantum ahead of everything?" The answer is: Yes. "Ant-Man and the Wasp" is a fantasy of mutating matter in which buildings collapse into Monopoly toys, a Hello Kitty Pez dispenser gets inflated into a freeway battering ram, and the most fearless of the characters is injected into an ocean of psychedelic sub-atomic protoplasm.
The director, Peyton Reed, also made the first "Ant-Man" (2015), but at the time he'd never helmed a special-effects blockbuster before, and his inexperience showed. He jammed comedy, action, and origin-story mythology into a film that had more amiable spirit than craft. In "Ant-Man and the Wasp," Reed keeps the entire movie — one-liners, Macy's Parade effects, hand-to-insect-wing combat — spinningly aloft. Always an inspired director of comedy ("Down with Love," "Bring It On"), Reed has learned how to operate the heavy machinery of a Marvel superhero movie yet keep it all light and fast and dizzying. His combat scenes don't overpower. They're well spaced out and actually make visual sense, like a hypnotic one early on in which Hope van Dyne (Evangeline Lilly), a.k.a. The Wasp, confronts a pack of goons in a restaurant kitchen by popping in and out of micro size, sliding along the edges of a tossed carving knife only to burst into her full ninja self to deliver the knockout blows. Read Entire Artice Here
---
Please send any questions or comments to Pepper@ActorsReporter.com
---
And, remember, you heard it through The TradeVine.
---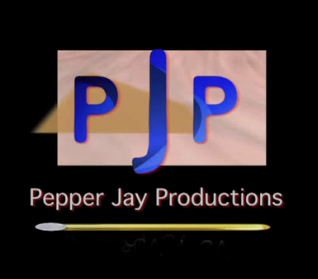 The TradeVine is a weekly article on Actors Reporter, a channel on the Actors Podcast Network, a Pepper Jay Production.