The TradeVine – Entertainment Trade Article Highlights – June 28th, 2019
Welcome to the TradeVine whose purpose is to encourage the entertainment industry to read their trades: Variety, Backstage, Hollywood Reporter, etc. Enjoy learning about your industry.
Each Friday, The TradeVine seeks out a few of the informative trade articles you may have missed. Please visit the trade, itself, for the entire article.

---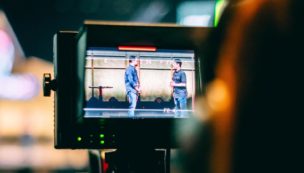 Backstage – A Talent Manager on Why You Need Specific Acting Clips, By Wendy Alane Wright

Acting clips are often essential when you or your agent or manager are submitting to a role and it's important to consider the types of clips you're submitting as part of your reel when you do. As a talent manager, I can tell you that the more specific message these can send to casting, the more auditions it will get you.
You should make sure you have clips for all the types of roles you're the best fit for and most likely to be cast in. For example, if one of those roles is a cop and you're up for that part, you should have a clip available showing you as a cop. If you're likely to be cast as a doctor, a lawyer, a teacher, or a social worker, you need clips showing you in those roles too.
Casting is moving so quickly now with thousands of digital submissions for every role that if they're casting a teacher, they're not going to sit through a reel watching scenes of you as a garbageman, a priest, or a racecar driver. They want to see you as a teacher. Read Entire Article Here
---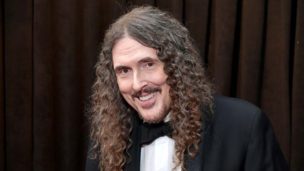 The Hollywood Reporter – "Weird Al" Yankovic Explains Decision to Drop Michael Jackson Parodies From Set List, By Gary Graff, Billboard.com

The Grammy Award-winning humorist considered the 'Leaving Neverland' documentary and the controversy that followed.
You might notice a couple of hits missing this summer from "Weird Al" Yankovic's Strings Attached Tour — his first trek playing with a full orchestra.
The Grammy Award-winning humorist has dropped his pair of well-known Michael Jackson parodies — "Eat It" ("Beat It") and "Fat" ("Bad") from his set this time out, in the wake of HBO's Leaving Neverland documentary and the controversy that followed.
"I don't know if that's going to be permanent or not," Yankovic tells Billboard, "but we just felt that with what's happened recently with the HBO documentaries, we didn't want anybody to feel uncomfortable. I felt I had enough fan favorites in the show that I could get away with it. I haven't gotten a lot of pushback. There have been some people who have expressed disappointment, but we decided to err on the side of not offending people." Read Entire Article Here
---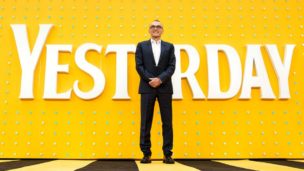 Variety – Will a "What If" Beatles Story Bring Audiences to Theaters?, By Chris Thilk

Working Title/Universal have run a campaign for 'Yesterday' that's heavy on the songs that moviegoers have heard all their lives.
Director Danny Boyle is hoping a mix of the legendary tunes from John Lennon/Paul McCartney and a science fiction-esque premise are enough to pique the interests of those not heading to the stateside rerelease of Avengers: Endgame this weekend.
Universal's Yesterday stars Himesh Patel as Jack, a struggling musician on the cusp of throwing in the towel and getting a real job, despite the ongoing support of his longtime friend Ellie (Lily James). One day he's struck by a bus at the same time a mysterious black out hits the entire planet. When he awakes he finds he's the only person who's ever heard of The Beatles. Capitalizing on the situation, Jack builds a career performing the songs only he remembers, bringing international fame and fortune but threatening his friendship with Ellie, the only person who's always been there for him. Read Entire Article Here
---
Please send any questions or comments to Pepper@ActorsReporter.com
---
And, remember, you heard it through The TradeVine.
---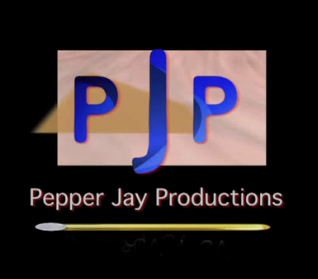 The TradeVine is a weekly article on Actors Reporter, a channel on the Actors Podcast Network, a Pepper Jay Production.