The TradeVine – Entertainment Trade Article Highlights – June 23rd
Welcome to the TradeVine whose purpose is to encourage the entertainment industry to read their trades: Variety, Backstage, Hollywood Reporter, etc. Enjoy learning about your industry.
Each Friday, The TradeVine seeks out a few of the informative trade articles you may have missed. Please visit the trade, itself, for the entire article.

---
Backstage – What You Need to Know About With an Instrument, by Brittney Grabill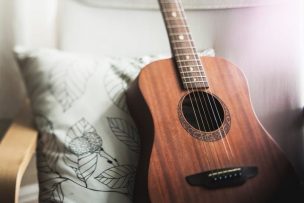 If you're called in for an audition that requires playing an instrument alongside acting, don't freak out! Focus on your strengths. The most important thing is your acting ability: don't let performing a musical skill take away from being absolutely prepared for your scene.
In my recent experiences casting projects that require characters who play instruments, we always started with the scene and then 30-60 seconds of playing. Like I said, acting comes first.
Another thing to keep in mind is that when you see musical performances on TV and film, it's most likely a day's worth of shots edited together to make it look like a seamless two-minute performance. The vocalist is usually lip singing to a previously recorded track, and that goes for the instrumentalists as well.
If you have an audition coming up that requires a musical instrument, here are a few tips to rock your it confidently:
Be honest.
We are on your side and are hoping you do well. Be honest when we ask how long you've played your instrument. If you're brand new, saying you're excited to learn more is better than apologizing for the upcoming terrible performance we're about to witness. I'd rather you not tell me you picked up the guitar yesterday because in my head I am saying "Oh no" instead of enjoying your performance. Read Entire Artice Here
---
The Hollywood Reporter – The THR 100: Hollywood Reporter's Most Powerful People in Entertainment, by THR Staff and Edited by Alison Brower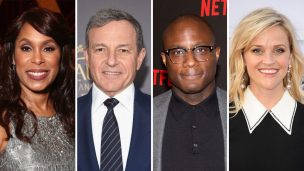 The second annual ranking brings new blood (Sony's Tony Vinciquerra), stars who also produce (welcome, Reese!) and two Jenkinses (Barry and Patty), along with the movers and multihyphenates who make the town run and the stock prices soar.
Who in this town has actual power, anyway? In short, the people on this list do.
In compiling the THR 100, our second annual ranking of Hollywood's most powerful people, we used one overarching criterion: the power of "yes." THR 100 essentially is a greenlight list: who has the authority to take projects from a no to a yes or the talent and track record to make what he or she wants. There are objective factors, like the size of an executive's empire (owning it helps, a la Shari Redstone), access to vast sums of money (both Megan Ellison and David Ellison) or the number of series a showrunner has on the air and their ratings (congrats, Ryan Murphy).
Then there's the subjective element of heat around town: "juice," for lack of a better word. The Murdoch family's 21st Century Fox is far more profitable than Netflix, but Reed Hastings and Ted Sarandos rank higher because there's no company more the subject of Hollywood fascination and envy these days than theirs. Patty Jenkins' Wonder Woman probably will end up grossing less worldwide than F. Gary Gray's The Fate of the Furious, but the fact that Jenkins broke ground for female directors lands her (and not him) on the list. And so on. Read Entire Artice Here
---
Variety – Two Tyler Perry Movies Get 2018 Release Dates, by Dave McNary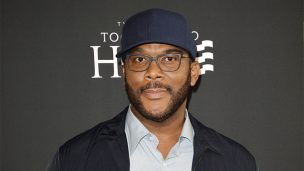 Lionsgate has announced that it's releasing a pair of Tyler Perry movies in 2018 — "She's Living My Life," starring Taraji P. Henson with Perry directing, and "Tyler Perry's A Madea Family Funeral."
"She's Living My Life" will hit theaters on March 30 and be written by Perry with Henson portraying a woman who is tired of standing by her devious husband, becoming enraged when it becomes clear she has been betrayed. Warner Bros.' "Ready Player One," directed by Steven Spielberg, is opening on that date, which is the start of Easter weekend.
"Family Funeral" will be released on Aug. 3 and star Perry with Cassi Davis and Patrice Lovely. The comedy will center on a joyous family reunion that becomes a nightmare as Madea and the crew travel to backwoods Georgia, where they find themselves unexpectedly planning a funeral that might unveil unsavory family secrets.
Lionsgate is launching the comedy sequel "Tyler Perry's Boo 2: A Madea Halloween" on Oct. 20. Perry brought his signature Madea character back to life last year in his ninth "Madea" movie — "Tyler Perry's Boo! A Madea Halloween." Read Entire Artice Here
---
Please send any questions or comments to TradeVine@ActorsReporter.com
---
And, remember, you heard it through The TradeVine.
---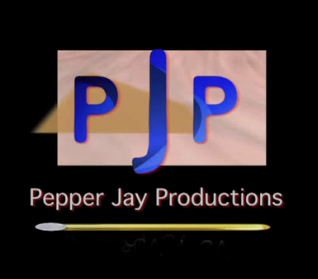 The TradeVine is a weekly article on Actors Reporter, a channel on the Actors Podcast Network, a Pepper Jay Production.