The TradeVine – Entertainment Trade Article Highlights – June 22nd, 2018
Welcome to the TradeVine whose purpose is to encourage the entertainment industry to read their trades: Variety, Backstage, Hollywood Reporter, etc. Enjoy learning about your industry.
Each Friday, The TradeVine seeks out a few of the informative trade articles you may have missed. Please visit the trade, itself, for the entire article.

---
Backstage – 5 Must-Haves for a Meeting With a Talent Agent, By Ajarae Coleman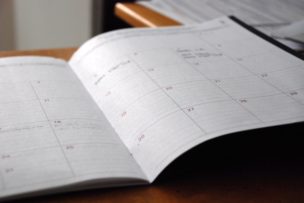 When you're an actor looking for representation, you will usually sit down for meetings with the agencies who are interested in working with you. These meetings can be in-person or virtual. The goal of the agency meeting is twofold: first, to show the agent that you're a talented professional who will work hard alongside her to move your career forward and second, to decide whether this particular agent and agency are a good fit for your team. As you plan for a successful meeting, these are five items you should always prepare:
Professional History
You must be able to talk about yourself confidently and describe your training and history of work as an actor. Be prepared to elaborate on any credit on your résumé and discuss your strengths and accomplishments. You'll want to be able to articulate how the agent will benefit from working with you.
Actor Goals
Reflect on your six-month, one-year, and three-year goals in advance of the meeting. Be clear on where you see your career headed and what you're willing to do to get there. An agent will appreciate that you are thoughtful and intentional about your career path and that you understand the realities of success in this business. Read Entire Artice Here
---
The Hollywood Reporter – Box-Office Preview: 'Jurassic World: Fallen Kingdom' Won't Match Previous Film's Opening, By Pamela McClintock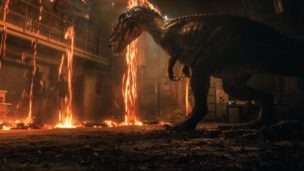 'Incredibles 2' will do big business in its second weekend; Sony Classics will still release 'Boundaries' at the specialty box office despite Peter Fonda's "abhorrent and reckless" tweet about Barron Trump.
The dinos should take a big bite out the U.S. box office this weekend — just not as big as Jurassic World did three years ago.
Prerelease tracking suggests that Jurassic World: Fallen Kingdom will debut to $130 million to $140 million in North America. That compares to a mega-debut of $208.8 million for Jurassic World in summer 2016, which, like Star Wars: The Force Awakens, benefited from pent-up demand for a franchise that had long been absent from the big screen. Read Entire Artice Here
---
Variety – 'Daredevil' EP Steven S. DeKnight Signs Netflix Deal, By Daniel Holloway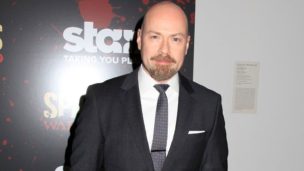 Former "Daredevil" showrunner Steven S. DeKnight has signed an overall deal with Netflix. Under the agreement, DeKnight will develop and produce series and other projects for the streaming service.
DeKnight served as executive producer and showruner on the first season of Marvel action drama "Daredevil," as well as on the Starz drama "Spartacus." Among DeKnight's other credits are "Buffy the Vampire Slayer" and "Angel." He was the writer and director on his first feature film "Pacific Rim Uprising," from Legendary Pictures.
"Steven S. DeKnight is a multifaceted writer, director, producer and showrunner whose daring visions have gripped audiences for years," said Cindy Holland, vice President, original content, Netflix. "From 'Buffy the Vampire Slayer,' which become a global cult sensation, to his historical gladiator epic Spartacus, and his unforgettable work on season one of 'Marvel's Daredevil,' Steven's bold, visceral storytelling has left its mark. We look forward to teaming with him on future original series and other projects for our members around the world." Read Entire Artice Here
---
Please send any questions or comments to TradeVine@ActorsReporter.com
---
And, remember, you heard it through The TradeVine.
---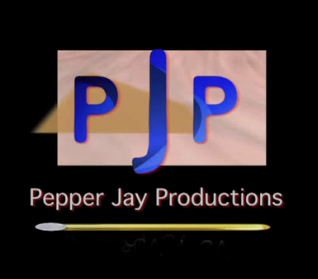 The TradeVine is a weekly article on Actors Reporter, a channel on the Actors Podcast Network, a Pepper Jay Production.