The TradeVine – Entertainment Trade Article Highlights – June 16, 2017
Welcome to the TradeVine whose purpose is to encourage the entertainment industry to read their trades: Variety, Backstage, Hollywood Reporter, etc. Enjoy learning about your industry.
Each Friday, The TradeVine seeks out a few of the informative trade articles you may have missed. Please visit the trade, itself, for the entire article.

a
---
Backstage – 10 Ways to Keep Your Child Actor Safe on Social Media, by Heidi Dean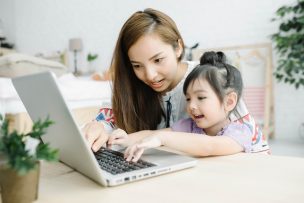 Professional performers today need a social media presence. However, social media exposes your child actor to a much larger world, making it your job to keep them safe. Here are 10 ways to keep them safe on social media.
1. Run their accounts!
You must run their accounts. Most social media guidelines restrict the use of their platforms for anyone under 13. If your child is under the age of 13 be sure your bio says something like, "run by parent." The age at which child actors can start running their own accounts is a judgment call for parents. If you do let your teen actor run his or her own account, make it a requirement that they "friend" and "follow" you in order to use the platform. And always check in to see what they are posting.
2. Clean-up your online footprint.
Before your child actor gets too much exposure in the business do a review of all the online accounts for your family. Make sure your family's personal information cannot be found anywhere online. If your child has a website, make sure your register their domain as private so your home address is not easily accessible in a WHOIS search. Never use your home address or phone number on anything (website, headshots, social media). Always list your child's agent or manager as the contact information. If they don't have representation, use your email.
3. Grab your child actor's name.com so no one can set up a fake website for them.
You want to control what's put on the official URL for your underage child. Read Entire Artice Here
---
The Hollywood Reporter – Box Office Preview: 'Cars 3' to Rev Past 'Wonder Woman' by Pamela McClintock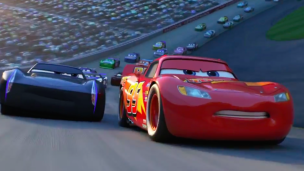 A trio of smaller films also open nationwide this weekend, including Tupac biopic 'All Eyez on Me' and the raunchy female comedy, 'Rough Night.'
The summer season's first animated event film should have no trouble speeding past the competition.
From powerhouse Pixar/Disney, Cars 3 is projected to gross $55 million or more in its North American debut this weekend, enough to finish at No. 1 and beat blockbuster Wonder Woman, now in its third weekend.
The first two Cars films together have earned north of $1 billion at the global box office — in addition to spawning a merchandising bonanza for Disney and Pixar. Read Entire Artice Here
---
Variety – Inside ' The Mummy's' Troubles: Tom Cruise Had Excessive Control, by Ramin Setoodeh, Brent Lang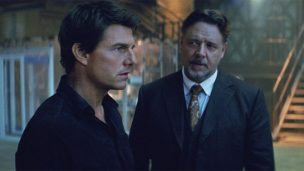 There were few signs that a major blockbuster was about to premiere when "The Mummy" rolled into Manhattan last week. The marquee of the AMC Loews Lincoln Square Theatres had gone blank. The carpet was totally covered with black plastic. Security only let guests past barricades after quizzing them about what they were there to see, and everybody had to walk through two imposing metal detectors.
Inside the theater, Tom Cruise was jubilant, as he stood in front of the crowd. "Hey y'all," said the 54-year-old actor. He introduced Alex Kurtzman, the film's director, as well as the cast members, who stood quietly as Cruise delivered a 10-minute improvised speech. "Movies aren't made by single people," he said. "It's a team effort."
But in the case of "The Mummy," one person–Cruise–had an excessive amount of control, according to several people interviewed. The reboot of "The Mummy" was supposed to be the start of a mega-franchise for Universal Pictures. But instead, it's become a textbook case of a movie star run amok.
As Hollywood is playing the blame game on what went wrong on "The Mummy," which had a measly domestic opening of just $32 million, many fingers are pointing to Cruise. In the same way that he commanded the stage at the film's premiere, leaving his cast standing awkwardly by his side, several sources close to the production say that Cruise exerted nearly complete creative oversight on "The Mummy," essentially wearing all the hats and dictating even the smallest decisions on the set. On stage, Cruise admitted his own perfectionist tendencies. "I don't just make a movie. I give it everything I have and I expect it from everyone also." Read Entire Artice Here
---
Please send any questions or comments to TradeVine@ActorsReporter.com
---
And, remember, you heard it through The TradeVine.
---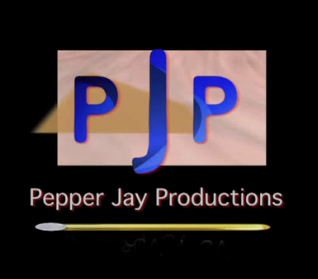 The TradeVine is a weekly article on Actors Reporter, a channel on the Actors Podcast Network, a Pepper Jay Production.