The TradeVine – Entertainment Trade Article Highlights – June 12th, 2020
Welcome to the TradeVine whose purpose is to encourage the entertainment industry to read their trades: Variety, Backstage, Hollywood Reporter, etc. Enjoy learning about your industry.
Each Friday, The TradeVine seeks out a few of the informative trade articles you may have missed. Please visit the trade, itself, for the entire article.

---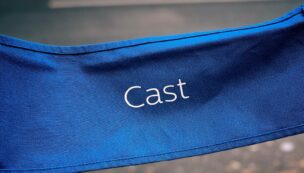 Backstage – How Casting a Low-Budget Film Differs From Casting a Studio Film, By Charis Joy Jackson

If you've been wondering if there are any differences when it comes to the casting process for a low-budget, independent film versus a larger studio project, I can tell you there are. Understanding these differences can help you when you step into the audition room and even before then as you decide what you want to audition for.
First of all, know that casting directors, whether they're working for a studio project or an indie film, are looking for actors who fit the role physically and can act. We look for actors who can hold their own, are easy to work with, and make strong choices as the character. We also want someone who gives a performance outside the clichés, but also knows when to play those clichés. Read Entire Article Here
---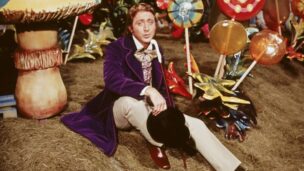 The Hollywood Reporter – Gene Wilder Had One Stipulation to Play Willy Wonka and It Became Iconic Moment, By Ryan Parker

The late, beloved actor would have turned 87 on Thursday.
The late Gene Wilder had a single stipulation to play Willy Wonka, which would ultimately become one of the most iconic moments in the 1971 classic, Willy Wonka & the Chocolate Factory. The beloved actor would have been 87 on Thursday. He died in 2016.
Wilder (born Jerome Silberman) told Larry King in a 2002 interview that he was ready to walk away from arguably his most famous role had his idea not been worked into the film.
"I was offered the part. I read the [Roald Dahl] book. And Mel Stuart, the director, came to my home in New York," Wilder explained. "He said, 'You wanna do it?' and I said, 'Well, I'll tell you, I will do it if I can come out, and all the crowd quiets down, and I am using a cane.' Oh, my God. Willy Wonka is crippled. 'And I walk slowly and you can hear a pin drop. And my cane gets stuck in a brick. And I fall forward onto my face and do a forward somersault and jump up, and they all start to applaud.'" Read Entire Article Here
---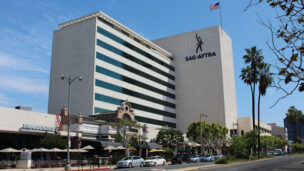 Variety – SAG-AFTRA, Studios Reach Agreement on Successor Contract, By Dave McNary

Negotiators for Hollywood studios and SAG-AFTRA have reached an agreement on a three-year successor deal to the current performers union contract after more than a month of talks.
Representatives of the Alliance of Motion Picture and Television Producers and SAG-AFTRA had no comment Thursday about the deal other than saying the tentative agreement will now go to the SAG-AFTRA National Board for review.
The talks between SAG-AFTRA and the AMPTP began on April 27 on a remote basis due to the coronavirus pandemic and with both sides pledging to adhere to a news blackout until the talks were completed. The SAG-AFTRA contract has a June 30 expiration.
SAG-AFTRA president Gabrielle Carteris has been chairing the union's negotiating committee and national executive director David White has been serving as SAG-AFTRA's chief negotiator. The lead negotiator for the studios is AMPTP president Carol Lombardini. Read Entire Article Here
---
Please send any questions or comments to Pepper@ActorsReporter.com
---
And, remember, you heard it through The TradeVine.
---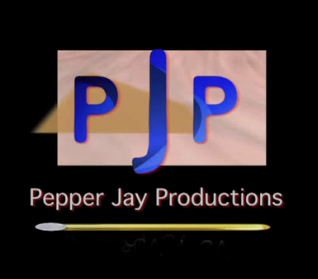 The TradeVine is a weekly article on Actors Reporter, a channel on the Actors Podcast Network, a Pepper Jay Production.