The TradeVine – Entertainment Trade Article Highlights July 7, 2017
Welcome to the TradeVine whose purpose is to encourage the entertainment industry to read their trades: Variety, Backstage, Hollywood Reporter, etc. Enjoy learning about your industry.
Each Friday, The TradeVine seeks out a few of the informative trade articles you may have missed. Please visit the trade, itself, for the entire article.

---
Backstage – How to Audition for Commercials Without Dialogue, by Cathryn Hartt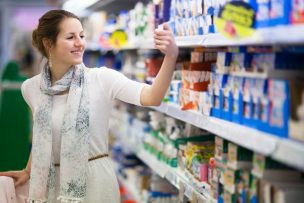 I teach commercial classes all the time. In an earlier article, I covered tips for commercials in which you make a pitch directly to the audience. Today, I want to concentrate on an area that seems to stump a lot of actors: commercial auditions that have no dialogue.
First and foremost, you must always be prepared to feel like an idiot at most commercial auditions. If you felt stupid, you probably looked great and aced your audition. But if you tried to protect yourself from looking stupid, that was actually when you looked stupid.
You often feel especially stupid in the auditions with no dialogue. You are standing in front of a blank wall and someone tells you to do something that makes no sense. Perhaps you have been given the task of looking at the meat products in the counter at the grocery store. Or maybe you are looking at a beautiful sunset. Actors audition for these parts all the time. How do they win them?
Use your imagination.
Picture where your scene might come in the actual commercial. Start watching commercials and notice all of the scenarios of people just walking or looking or smiling or holding a product or eating—think of all those vignettes of people looking at products on shelves or walking in the woods while the off-camera voice talks about a pill. If there is a storyboard, look at it to see how your moment fits into the whole commercial to help you to visualize better.
Then picture the meat counter. Really see the different types of meat there. Or visualize the sunset and use your sense memory to feel as if you are there. Feel as though you are standing in the woods. Create your reality just like you would for any other acting scene. Read Entire Artice Here
---
The Hollywood Reporter – 'Hawaii Five-o' Star Exits Spark Asian-American Concern: "Racial Hierarchy" Remains "Intact", by Rebecca Sun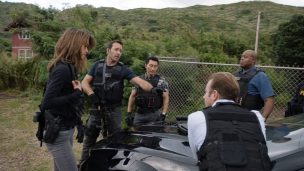 Daniel Dae Kim and Grace Park left the series ahead of season eight after failed contract negotiations with CBS and CBS Television Studios.
Members of Hollywood's small but vocal Asian-American community are speaking out in support of former Hawaii Five-0 stars Daniel Dae Kim and Grace Park, who have left the series after failed contract negotiations with CBS and CBS Television Studios.
"Unfortunately, the racial hierarchy established in the original 1968-1980 series remained intact in the 2010 reboot: Two white stars on top, two Asian/Pacific Islander stars on bottom," Guy Aoki, founding president of Media Action Network for Asian Americans, wrote in a statement to The Hollywood Reporter.
News of Kim's and Park's departures broke Friday before the Independence Day holiday, with sources confirming to THR that Kim and Park had requested and been denied pay equity alongside fellow original castmembers Alex O'Loughlin and Scott Caan. In a lengthy Facebook post Wednesday, Kim noted that he based his decision to leave on the inability to reach an agreement on a new contract, and added, "The path to equality is rarely easy." Sources say that Kim and Park asked to be compensated on par with leads O'Loughlin and Caan, who also receive a cut of the series' back-end profit. Read Entire Artice Here
---
Variety – Cirque du Soleil Acquires Blue Man Group, by Gordon Cox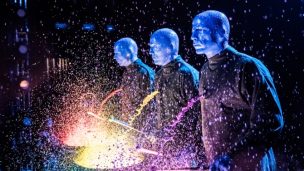 In a move that brings two large-scale live entertainment brands under the same umbrella, Cirque du Soleil has acquired Blue Man Productions for an undisclosed sum said to number in the tens of millions of dollars.
Both Cirque and Blue Man, the company behind New York's downtown-gone-global Blue Man Group, share a level of international name recognition and a global reach rare in the realm of live performing-arts entertainment. In recent years, Cirque has grappled with the challenges of expansion and diversification, eventually resulting in a restructuring that led private equity firm TPG to become the major controlling shareholder of the troupe.
The acquisition of Blue Man marks one step on Cirque's path toward growth and diversity. With its cheeky take on percussive performance art and its memorable aesthetic, Blue Man Group began as a small-scale show in New York more than 25 years ago and has since proliferated to play 20 countries. The company currently has six resident productions running in the U.S. and Germany, as well as North American and international tours. Read Entire Artice Here
---
Please send any questions or comments to TradeVine@ActorsReporter.com
---
And, remember, you heard it through The TradeVine.
---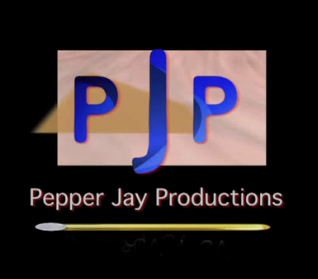 The TradeVine is a weekly article on Actors Reporter, a channel on the Actors Podcast Network, a Pepper Jay Production.