The TradeVine – Entertainment Trade Article Highlights – July 28th
Welcome to the TradeVine whose purpose is to encourage the entertainment industry to read their trades: Variety, Backstage, Hollywood Reporter, etc. Enjoy learning about your industry.
Each Friday, The TradeVine seeks out a few of the informative trade articles you may have missed. Please visit the trade, itself, for the entire article.

---
Backstage – – Why the Ability to Play Matters to Your Performance, by Kate McClanaghan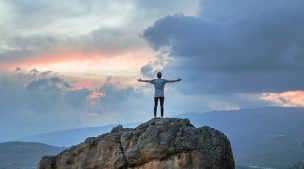 As an actor and an artist, you need to give yourself plenty of room to play. You need to allow yourself room to create and discover, often under time constraints and the pressure to deliver your very best on the fly.
Far too many talents make a habit of ramping up into their performances, anticipating a longer runway (and more time) than we are typically provided. Especially in auditions, we're only given a take or two and if you use both to "ramp up," that's all the people who matter are going to see.
As voice talent, if we're given the luxury to audition in front of those most likely to hire us, the pressure to deliver can introvert us rather than the other way around. By giving yourself a broader playing field right off the bat you'll more than likely deliver a far more impactful, desirable performance instead of revving up into the delivery and, ultimately, offering a merely passable take. All of this is why at SOUND ADVICE, I refer to a specific technique I call "stretching the canvas," which is basically just giving yourself permission and room to go big from the start.
We create a certain muscle memory the first time we do anything, so giving ourselves the freedom to create and "go too far" from the very start allows room to fully animate even the driest and unimaginative text. We'd rather see you go too far and calibrate you back a bit if necessary than have to come at you with a whip to offer anything of real value. Read Entire Artice Here
---
The Hollywood Reporter – Box- Office Preview: 'Emoji Movie,' 'Atomic Blond' to Battle 'Dunkirk', by Pamela McClintock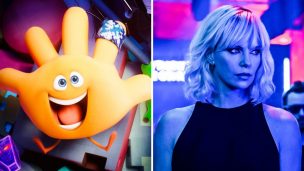 Elsewhere, Kathryn Bigelow's 'Detroit' and Al Gore's 'An Inconvenient Sequel' both debut in select theaters a week before opening nationwide.
If moviegoers ever wanted to hear Sir Patrick Stewart voice the poop emoji, they are about to get their chance.
This weekend, Sony Pictures Animation unfurls The Emoji Movie, based on the popular ideograms that have become their own popular language. But it remains to be seen whether The Emoji Movie can pass up Christopher Nolan's Dunkirk, which opened to $50.3 million last weekend, and win the weekend.
The Emoji Movie is tracking to debut in the $25 million-$27 million range, although Sony is being more conservative in suggesting $20 million.
Tony Leondis directed the film, about an emoji named Gene, who, unlike the other inhabitants of Textpolis, has multiple expressions. Determined to be normal, he and his pals embark on an adventure to find the code that will fix Gene, only to find themselves in a race to save the world. The ensemble voice cast includes T.J. Miller, James Corden, Anna Faris, Maya Rudolph, Steven Wright, Jennifer Coolidge, Jake T. Austin, Christina Aguilera, Sofia Vergara and Stewart. Read Entire Artice Here
---
Variety – Amazon Moves Into Self-Distribution With Woody Allen's 'Wonder Wheel', by Brent Lang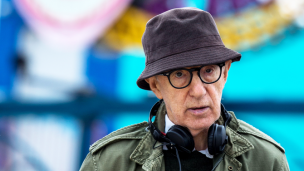 Amazon is moving into self-distributing its own movies, putting it on the path to becoming a full-fledged film studio.
The company will release Woody Allen's "Wonder Wheel" without bringing in a distribution partner. The film opens in theaters on Dec. 1, 2017, and is expected to be an Oscar contender.
Amazon began buying and producing films in 2015, working with filmmakers such as Whit Stillman and Spike Lee, and earning Academy Awards for last year's "Manchester By the Sea" and "The Salesman." However, it has relied on independent studios such as Bleecker Street, Roadside Attractions, and Lionsgate to bring its film to theaters.
With their deep pockets and big ambitions, Amazon and Netflix have upended the film distribution landscape, although they have taken different approaches. Netflix is solely focused on servicing its streaming service subscribers. Amazon believes in premiering movies in theaters before offering them on its Prime digital service. With the move into self-distribution, Amazon now offers all of the services that a traditional film studio boasts — from financing to production to rolling out a picture in cinemas. Read Entire Artice Here
---
Please send any questions or comments to TradeVine@ActorsReporter.com
---
And, remember, you heard it through The TradeVine.
---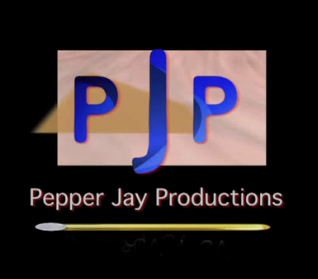 The TradeVine is a weekly article on Actors Reporter, a channel on the Actors Podcast Network, a Pepper Jay Production.