The TradeVine – Entertainment Trade Article Highlights – July 27, 2018
Welcome to the TradeVine whose purpose is to encourage the entertainment industry to read their trades: Variety, Backstage, Hollywood Reporter, etc. Enjoy learning about your industry.
Each Friday, The TradeVine seeks out a few of the informative trade articles you may have missed. Please visit the trade, itself, for the entire article.

---
Backstage – Read More Books, Be a Better Actor, By Charis Joy Jackson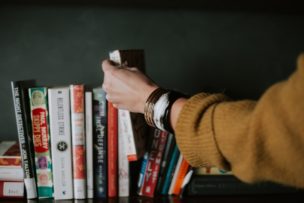 Are you looking for fresh inspiration for your acting or even life in general? The good news is you don't have to trek across the globe to find it (unless you want to); if you've got a local library or bookstore or even a stack of novels you've been meaning to read, that inspiration is at your fingertips. The simple act of reading not only helps expand your horizons, it can help you become the best version of yourself while also helping your acting career have more of that ever-elusive x-factor.
Reading increases your empathy.
When you read—especially if it's a story about someone completely the opposite of your personality—you get a glimpse of how that person feels, thinks, and what motivates him to move one way or another.
This is a huge benefit for the actor who is struggling to connect with a character they don't relate to. It's also helpful in offering a non-stereotypical approach to an unfamiliar character, helping you think outside the box for a more original and believable response. Read Entire Artice Here
---
The Hollywood Reporter – 'Charlie's Angels' Reboot: Naomi Scott, Ella Balinska Join Kristen Stewart, By Borys Kit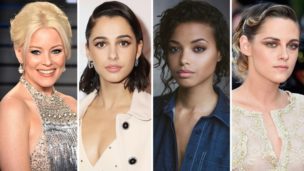 Elizabeth Banks, who is directing the crime adventure, will take on the role of Bosley.
Charlie and Sony have found their Angels.
Naomi Scott, who is starring as Jasmine in Disney's upcoming Aladdin remake, and British newcomer Ella Balinska are set to join Kristen Stewart in the studio's new Charlie's Angels reboot.
Elizabeth Banks, who is directing the project, will also take a role in front of the camera: She will play Bosley, the face of the enigmatic and never-seen owner of the detective agency, Charlie Townsend.
The new story takes the detective agency premise of the original television series and turn-of-the new century movies and takes it global, with the Townsend Agency now a worldwide security and intelligence service that has teams around the planet. The movie will focus on one of those teams and the next generation of Angels. Read Entire Artice Here
---
Variety – 'Mission: Impossible – Fallout' Targets $50 Million-Plus Opening, By Rebecca Rubin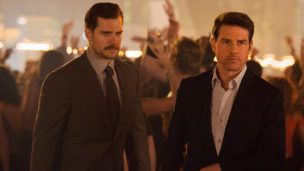 Tom Cruise's mission, should he choose to accept it, is to steal the box office crown.
Paramount's "Mission: Impossible – Fallout" looks to easily win the weekend, where the franchise's sixth installment is eyeing a North American debut between $50 million and $65 million.
Stellar reviews could help "Fallout" land a series-best domestic launch. That title currently belongs to "Mission: Impossible II," which opened with $57.8 million in 2000. The highest-grossing iteration is "Mission: Impossible – Ghost Protocol" ($694.7 million), followed by "Mission: Impossible – Rogue Nation" ($682.7 million), and "Mission: Impossible 2" ($546.4 million). Combined, the series has earned over $2.7 billion globally. Read Entire Artice Here
---
Please send any questions or comments to Pepper@ActorsReporter.com
---
And, remember, you heard it through The TradeVine.
---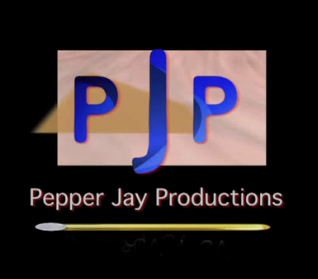 The TradeVine is a weekly article on Actors Reporter, a channel on the Actors Podcast Network, a Pepper Jay Production.