The TradeVine – Entertainment Trade Article Highlights – July 26th, 2019
Welcome to the TradeVine whose purpose is to encourage the entertainment industry to read their trades: Variety, Backstage, Hollywood Reporter, etc. Enjoy learning about your industry.
Each Friday, The TradeVine seeks out a few of the informative trade articles you may have missed. Please visit the trade, itself, for the entire article.

---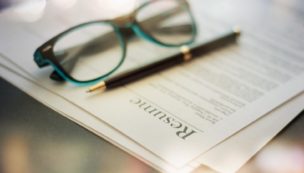 Backstage – 6 Résumé Basics Actors Must Know, By Clifton Guterman

Does an impressive and nicely laid out résumé really make a difference in the audition room? Often. Can a questionable or vague document raise eyebrows and undercut a fabulously acted appointment? Sometimes. Are there specific ways to impress and, alternatively, pollute an opportunity? You bet.
First, the basics:
1. A professional résumé should include your name, a working phone number and email address, always (either yours or your agent's). Under your name, list union status: Actors' Equity Association, EMC, SAG-AFTRA, SAG-eligible, nonunion, etc. Avoid listing a personal address. Don't list your age or birthday. If casting personnel see exactly how old you are, we may unknowingly box you in and find it a little harder to see you as a character's age (if we're reading you for a specific role). Unfair, but true. Let your headshot and your appearance in the room—and of course your acting ability—signal what age range you fit best.
2. Most theater casting folks don't tend to care much about notated physical stats like height, weight, hair color, and eye color. All that, we can see. And some companies ask for it on an audition form anyway. But, if you're working with an agent and are auditioning on-camera, ask about their preference. Hollywood cares very much about such things. Listing personal websites or links to performance reels is fine and occasionally helpful, but avoid going overboard with countless URLs. Read Entire Article Here
---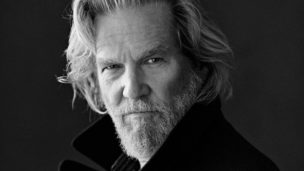 The Hollywood Reporter – Jeff Bridges to Star in FX Straight-to-Series CIA Drama 'The Old Man', By Lesley Goldberg

The Dude's first TV series is based on the best-selling book by Thomas Perry.
The Dude is going primetime.
Oscar winner Jeff Bridges is making his series-regular debut and will star in FX drama The Old Man, which has been ordered straight to series at the now Disney-owned cable network.
Based on Thomas Perry's best-selling book by the same name, The Old Man sees Bridges play Dan Chase, a retired CIA officer who absconded from the CIA decades ago and has been living off the grid since. When an assassin arrives and tries to take Chase out, the seasoned operative learns that to ensure his future he now must reconcile his past.
Jon Steinberg and Robert Levine (Black Sails) will pen the script and exec produce the drama, which hails from Fox 21 Television Studios-based Warren Littlefield. Dan Shotz, Bridges and David Schiff will also exec produce. Production on the pilot begins in the fall. Read Entire Article Here
---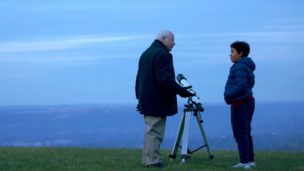 Variety – Film Review: 'Astronaut', By Tomris Laffley

Shelagh McLeod's sentimental drama lacks resources to build a credible world gearing up for the first commercial space travel. But Richard Dreyfuss still manages to inspire.
The recently widowed retiree Angus (Richard Dreyfuss) might be in the gutter, but he looks at the stars. Indeed, despite his flailing health and tricky family situation, the hopeful septuagenarian lives by that famous Oscar Wilde quote in "Astronaut," actress-turned-filmmaker Shelagh McLeod's caringly observed debut feature. It's a modestly scoped, visually amateurish film, but limited resources don't stop McLeod from reaching for galactic emotions with the story of a fantasist chasing his lifelong dream of becoming an astronaut. In the end, only a fraction of McLeod's ambitions sticks a landing. But "Astronaut" stays afloat with sweetness, thanks to a measured performance from Dreyfuss.
And that might just be intriguing enough for Dreyfuss loyalists (in other words, all of us), as well as aging viewers starved for original stories centered on their own demographics — after all, it's not only the below-60 crowd that deserves to have an outer space adventure. But even the core audiences here are gonna need a bigger spaceship (as well as a vastly charitable mindset) to navigate the Spielberg-lite beats of this unconvincing tale set amid haphazardly outlined characters. Read Entire Article Here
---
Please send any questions or comments to Pepper@ActorsReporter.com
---
And, remember, you heard it through The TradeVine.
---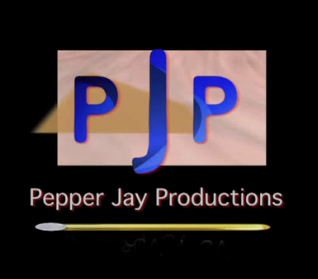 The TradeVine is a weekly article on Actors Reporter, a channel on the Actors Podcast Network, a Pepper Jay Production.