The TradeVine – Entertainment Trade Article Highlights – July 20, 2018
Welcome to the TradeVine whose purpose is to encourage the entertainment industry to read their trades: Variety, Backstage, Hollywood Reporter, etc. Enjoy learning about your industry.
Each Friday, The TradeVine seeks out a few of the informative trade articles you may have missed. Please visit the trade, itself, for the entire article.

---
Backstage – How to Get Discovered, By Risa Bramon Garcia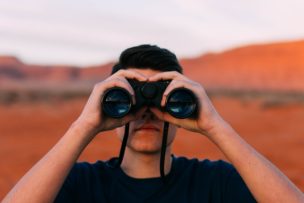 You are burning to be discovered. You have loads of talent, desire, and drive. You've prepared, taken great headshots, and have a few decent clips on your reel. And you've been doing the work. You've sacrificed. You love it so much and you want it bad. You just want to know how to get the industry to see you. You're willing to do everything and anything.
But are you really? If so, do you even know what it is?
Maybe you believe in the story of getting discovered "at Schwab's" or the restaurant where you work or a party or introduced by someone who knows someone, i.e. being in the right place at the right time. And sure, that happens. Call it serendipity, timing, luck. But if that moment does happen, you have to be ready. And, more importantly, you have to make your own luck.
Luck isn't magic; it's work. It takes hard work for a very long time, wherever and whenever you can for however long it takes. It's doing readings and theater and class and student films and friends' shorts. It's putting in more than 10,000 hours. It's the intense commitment to doing what you love because you must, because it's a calling, because you can't live without it. It may take five years or 25 years before anyone even pays you. But you have to be willing to drown yourself in it until the moment of discovery presents itself. Read Entire Artice Here
---
The Hollywood Reporter – Fox Exec Peter Rice Expected to Take Major Role in Combined Disney-Fox, By Marisa Guthrie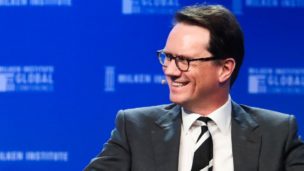 Dana Walden also is in talks for a new role at the company, while Ben Sherwood is likely to relinquish his current portfolio.
Fox executive Peter Rice is in talks to lead the combined TV properties of Fox and Disney when the companies clear regulatory approval for Disney's proposed $71.3 billion acquisition of many of 21st Century Fox's film and TV assets.
The move has been expected, and comes as Comcast on Thursday officially dropped its bid for Rupert Murdoch's 21st Century Fox.
Fox shareholders are scheduled to vote on the sale July 27. And the deal has already been approved by the Justice Department, on the condition that the new company divests Fox's 22 regional sports networks, which would compete with Disney owned-ESPN. Read Entire Artice Here
---
Variety – Box Office: 'Mamma Mia! Here We Go Again' Dancing Past 'Equalizer 2' to $30 Million-Plus Opening, By Rebecca Rubin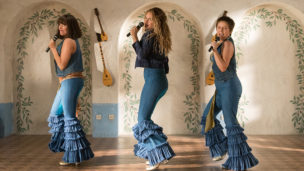 In true popcorn-season form, it'll be a battle of the sequels at the domestic box office this weekend.
Universal's "Mamma Mia! Here We Go Again" is taking a chance at the top spot against fellow newcomers "The Equalizer 2" and "Unfriended: Dark Web."
The follow-up to 2008's jukebox musical "Mamma Mia!" is tracking for a three-day tally between $30 million and $36 million when it opens in over 3,200 locations. A $30 million-plus debut would be a jump on its predecessor's $27 million start. Much like the hit Broadway musical it was based on, "Mamma Mia" became a box office smash, earning $615 million worldwide on a $52 million budget. Though it pocketed an impressive $144 million in North America, "Mamma Mia" found even greater success overseas, where Swedish pop group ABBA has a huge following. At the time, it was the highest-grossing film directed by a woman (Phyllida Lloyd), until it was surpassed by Patty Jenkins' "Wonder Woman" in 2017.
Arriving in theaters a decade after the first film, "Mamma Mia! Here We Go Again" is both a sequel and a prequel that once again features ABBA classics. Meryl Streep returns as Donna, the mother of Amanda Seyfried's Sophie. Though set five years later, the film relies heavily on flashbacks of Lily James as a young Donna to tell the story of how she came to the Greek villa of Kalokairi and met Sophie's three potential fathers. Read Entire Artice Here
---
Please send any questions or comments to Pepper@ActorsReporter.com
---
And, remember, you heard it through The TradeVine.
---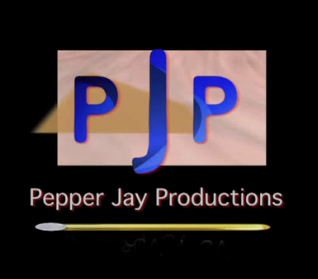 The TradeVine is a weekly article on Actors Reporter, a channel on the Actors Podcast Network, a Pepper Jay Production.