The TradeVine – Entertainment Trade Article Highlights – July 19th, 2019
Welcome to the TradeVine whose purpose is to encourage the entertainment industry to read their trades: Variety, Backstage, Hollywood Reporter, etc. Enjoy learning about your industry.
Each Friday, The TradeVine seeks out a few of the informative trade articles you may have missed. Please visit the trade, itself, for the entire article.

---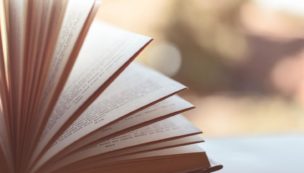 Backstage – When Do You Need to Perform a Monologue? An Acting Coach Explains, By Andrew Wood

There's a lot to think about when launching an acting career: classes, auditions, headshots, representation. It can be overwhelming. One more thing to think about on top of all that is monologues. Beginning actors can be confused about the need for a monologue or more than one. Under what circumstances will you be asked to do one? And under what circumstances won't you be? Here's what you need to know.
There are a few instances when you won't be asked to do a monologue. One is in commercial auditions. These auditions typically involve reading or reciting some copy or a line or two, perhaps while engaging in some activity. They're not going to ask you to perform a monologue so you can get out there and start trying to book a commercial without having one ready. You also won't need one for film and television auditions. In these, they're almost always going to ask you to read sides from the project and that's it. No monologue required.
You might be asked to do a monologue in a few situations. When meeting with prospective representation, you may need a monologue. Chances are good, if they want this, that they will give you some notice and ask you to prepare something. But the truth is the longer you know something the better you know it and the freer you'll be to focus on the acting values, and less of your psychic bandwidth will be taken up with remembering the next line. It's not a bad idea to have a monologue at the ready if you're embarking on a search for representation so that you're sure you can show prospective representation what you can do as an actor. Read Entire Article Here
---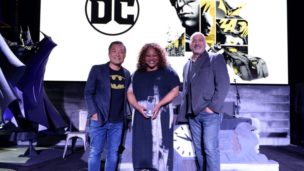 The Hollywood Reporter – Batman Inducted Into Comic-Con Hall of Fame, By Graeme McMillan

Pam Lifford, president of Warner Bros. Brands and Experiences, added that the character "connects with everyone no matter where you may come from in the world. Batman is a hero for all people. That's why he resonates across every medium: comic books, cartoons, TV shows, toys, video games, even theme park rides and postage stamps. Batman is everywhere."
Although the Dark Knight has proved omnipresent across multiple forms of media, DC publisher Dan DiDio made it clear that the character's birthplace remains his most vital home. Calling comic books "the test lab" for Batman, DiDio said, "it's where we take chances, where we experiment with new ideas, new concepts and new storylines. Those experiments in turn inspire other artists, filmmakers and writers."
The ceremony inducting Batman into the Comic-Con Museum Hall of Fame — the first fictional character to be awarded the honor — was the crowning moment of "The Gathering," a special celebration that doubled as a preview of The Batman Experience, a pop-up exhibit in the Balboa Park location that will eventually become the physical home of the Comic-Con Museum running during this year's San Diego Comic-Con, and a fundraiser for the Museum. Read Entire Article Here
---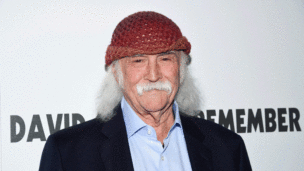 Variety – David Crosby Says New Documentary 'Remember My Name' Is Like 'Being Naked in Public' , By Michael Appler

"It's not easy. It's hard being naked in public," David Crosby, the legendary troubadour of classic rock, reflected at Tuesday night's New York City premiere of "David Crosby: Remember My Name." "I don't know what to do here. There's no guitars, no drums," he laughed.
Directed by newcomer A.J. Eaton and produced by the legendary Rolling Stone journalist and "Almost Famous" scribe Cameron Crowe, "Remember My Name" is an unblurred, deeply personal look at the long-troubled life of David Crosby, whose rise to fame as a founding member of The Byrds and tenure with Crosby, Stills, Nash & Young is inexorably tied to a few of this country's most transcendent artifacts of cultural and music history.
"They'll see a real guy. They'll see who I am. And I think it's better that they see an honest portrayal than they see some kind of fake. At least they can learn from what they see," Crosby told Variety on the red carpet. Following the artist along a 2017 tour, "David Crosby: Remember My Name" depicts the 77-year-old as he contends with the inevitability of death, and, through memory, traces the course of his 50-year career, portraying a musician whose battle with drug addiction, ego and anger fueled a volatility that's cost all but the music he made. For Crosby, that's the point. Read Entire Article Here
---
Please send any questions or comments to Pepper@ActorsReporter.com
---
And, remember, you heard it through The TradeVine.
---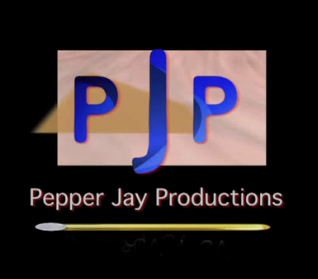 The TradeVine is a weekly article on Actors Reporter, a channel on the Actors Podcast Network, a Pepper Jay Production.