The TradeVine – Entertainment Trade Article Highlights – July 14th
Welcome to the TradeVine whose purpose is to encourage the entertainment industry to read their trades: Variety, Backstage, Hollywood Reporter, etc. Enjoy learning about your industry.
Each Friday, The TradeVine seeks out a few of the informative trade articles you may have missed. Please visit the trade, itself, for the entire article.

---
Backstage – 6 On-Camera Improv Secrets, by Ryan R. Williams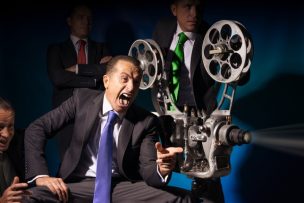 Imagine landing a role in a new Paul Thomas Anderson, Spike Lee, or Martin Scorsese film (like several students I've known and taught). Film directors, myself included, are known for letting their actors improvise on certain takes. I cast out of my scene study classes almost exclusively now, so selfishly, I created a new way to prepare my students to make it up as they go on set. This form of improvisation is very different because the goal is feature film and television work, not live comedy.
Whether you love improv or dread it, here are six easy-to-use tips that will help filmmakers use the best of what you have to offer. Keep these concepts in mind, and more of your creative ideas will make the final cut!
If you're wondering, "what should I say," you're asking the wrong question.
You make up your own dialogue every day of your life, and it's easy because you have goals as you go about your day and you choose words that move you closer to those goals. The real question is, What do you want? The less you think about the words as they come out of your mouth, the more interesting they will become. The only word you should concern yourself with is the actable verb you are playing towards your objective (read my article on how to form the best objectives and check out the best list of actable verbs anywhere.)
"Yes, and…" does not apply to filmed improv.
In a live improv show, it's essential that the troupe accept every offer made. In film and TV, if an improviser asserts a fact that is not in agreement with the script, it's best for others in the scene to ignore that offer and continue as though it didn't happen so the remainder of the take is still footage the editor can use. Cinematic improv is not free to wander into tangents the way stage improv can. Read Entire Artice Here
---
The Hollywood Reporter – Box-Office Preview: ' War for the Planet of the Apes' to Battle "Spider-Man', by Pamela McClintock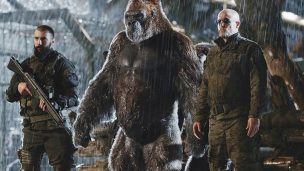 Elsewhere, supernatural horror film 'Wish Upon' could have trouble scaring up much business, while 'The Big Sick' expands nationwide after an impressive limited run at the specialty box office.
A battle is shaping up at the North American box office.
On Friday, the critically acclaimed War for the Planet of the Apes, the final installment in 20th Century Fox's refurbished trilogy, opens everywhere in North America. Prerelease tracking suggests the tentpole will launch to $55 million or more, but that might not be enough to beat holdover Spider-Man: Homecoming.
If Sony and Marvel Studios' Spider-Man reboot falls only 50 percent in its sophomore outing, that means a weekend tally of $58.5 million. But if it declines 55 percent or more, it will land in the low $50 million range.
Amid a summer strewn with tentpoles panned by critics before disappointing at the domestic box office, Apes and Spider-Man both boast the identical certified fresh rating on Rotten Tomatoes, or a stellar 93 percent. That's slightly ahead of Wonder Woman (92 percent) and Guardians of the Galaxy Vol. 2, the other two summer tentpoles bronzed by glowing reviews. Read Entire Artice Here
---
Variety – Emmy Nominations: The Biggest Snubs and Surprises, by Danielle Turchiano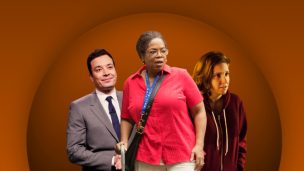 With more than 400 television shows to choose from and only a handful of ballot slots per category, the 21,000-plus voting members of the TV Academy had no choice but to leave quite a few strong contenders off the 2017 Emmy ballots. However, with such a plethora of worthy candidates, there were also quite a few pleasant surprises along the way. Now that the official nominations have been announced, Variety breaks down the biggest snubs and surprises of this small-screen award season.
SNUB: Oprah Winfrey
You may have thought the Academy could never snub Winfrey — voters just spot her name on the ballot, and even if they haven't seen her in the role for which she's nominated, they'll usually still give her the nod. But this year that proved not to be true, as Winfrey was overlooked for limited series "The Immortal Life of Henrietta Lacks."
SURPRISE: "Westworld" ties with "Saturday Night Live" for the most Emmy nominations this year.
After years of genre programming not getting much attention in the top categories (with the notable exception of "Game of Thrones," of course), the Academy recognized HBO's sci-fi western thriller. "Westworld" garnered 22 nominations in categories that ranged from outstanding drama series to outstanding directing for a drama. This could be a turning point for the awards.
Read Entire Artice Here
---
Please send any questions or comments to TradeVine@ActorsReporter.com
---
And, remember, you heard it through The TradeVine.
---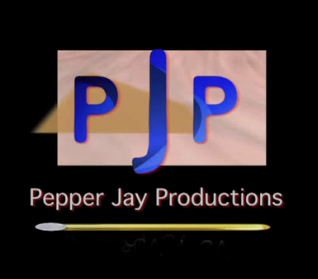 The TradeVine is a weekly article on Actors Reporter, a channel on the Actors Podcast Network, a Pepper Jay Production.