The TradeVine – Entertainment Trade Article Highlights – July 12th, 2019
Welcome to the TradeVine whose purpose is to encourage the entertainment industry to read their trades: Variety, Backstage, Hollywood Reporter, etc. Enjoy learning about your industry.
Each Friday, The TradeVine seeks out a few of the informative trade articles you may have missed. Please visit the trade, itself, for the entire article.

---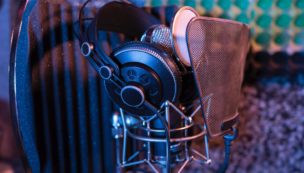 Backstage – How Voiceover Actors Can Find Work in Commercial, Radio Imaging + 3 Other Areas, By Jamie Muffett

This week on the VO School Podcast we're doing something a little different. I've invited four successful voiceover actors to share with us how they find work. In part one of a two-part series, we cover five areas: telephony-IVR, radio imaging, Spanish language in the U.S., promo, and commercial voiceover.
Joining me to discuss the areas of radio imaging and Spanish language is Issa Lopez, a bilingual voiceover talent, actor, singer, and spokesperson with global, national, regional and local on- and off-camera credits. As one of the most in-demand Spanish-English and radio imaging voices in the freelance world, she's been recognized among the top bilingual voiceover artists available.
Liz de Nesnera discusses telephony and IVR, bringing her years of experience working at the French Embassy Trade Office, then as a radio station copywriter and production director, and ultimately as a producer and casting director for a corporate recording studio. She records phone system prompts, medical and technical narrations, explainer videos, and more in English and French. Clients such as La-Z-Boy, Pier 1 Imports, and Porsche have hired her for her sound and experience. Read Entire Article Here
---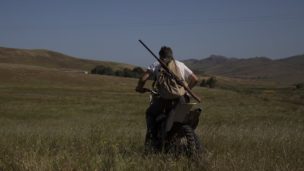 The Hollywood Reporter – 'Desolate': Film Review, By John DeFore

Frederick Cipoletti's crime yarn is set amid farmlands suffering apocalyptic drought.
Frederick Cipoletti's Desolate begins in familiar post-apocalyptic fashion, with shots of desiccated fields and a voiceover describing how lands have been struck by an "isolated cataclysm, or some s–t like that." But if the "isolated" part of that description prompts one immediate objection — why haven't our protagonists just moved to greener pastures nearby? — the unfolding plot eventually demands another: Why does a story about desperate men stealing a fortune from a human-trafficking gang need to be weighed down with a dystopian set-up that has little to no bearing on the action? A solid (if conspicuously handsome) cast does justice to the grim mood of Cipoletti's sophomore feature, but that mood sometimes suffocates a script that deviates little from genre expectations.
Will Brittain's Billy is the youngest boy in a family whose patriarch Duke Stone (James Russo) runs his land like a beleaguered military outpost. Older sons stand guard against bandits — though it's unclear what remains here that's worth stealing — and don't ask questions when sent on violent missions: After a brother is killed by a nearby family for reasons that aren't immediately clear, the youngsters go to execute him with their embittered father's pistol. Read Entire Article Here
---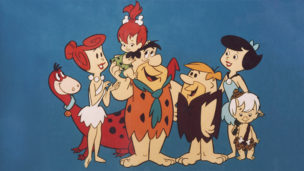 Variety – New 'Flintstones' Series in the Works From Warner Bros. Animation, Elizabeth Banks' Brownstone Productions, By Joe Otterson

Warner Bros. Animation and Elizabeth Banks' Brownstone Productions are teaming up for a new "Flintstones" series, Variety has learned exclusively.
The project, which is in early development, is described as a primetime animated adult comedy series based on an original idea featuring characters from "The Flintstones." The series will be produced by Warner Bros. Animation. No network is currently attached.
"The Flintstones" originally ran for six seasons and over 150 episodes on ABC between 1960 and 1966. The series followed the misadventures of the titular modern Stone Age family, comprised of Fred, Wilma, Pebbles, and family pet Dino. The show also heavily featured the Flintstones' neighbors, the Rubbles — Fred's best friend Barney, Wilma's best friend Betty, and their son, Bamm-Bamm.
There have been multiple attempts at new versions of the show over the years, including short-lived series like "The New Fred and Barney Show" and "The Pebbles and Bamm-Bamm Show." There have also been several "Flintstones" TV specials as well as two live-action films. Seth MacFarlane also developed a reboot of the series for Fox back in 2011, but that project ultimately did not go forward. Read Entire Article Here
---
Please send any questions or comments to Pepper@ActorsReporter.com
---
And, remember, you heard it through The TradeVine.
---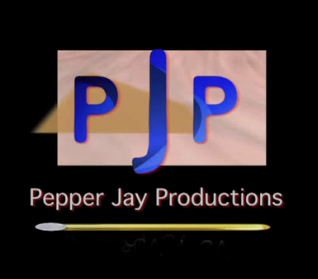 The TradeVine is a weekly article on Actors Reporter, a channel on the Actors Podcast Network, a Pepper Jay Production.