The TradeVine – Entertainment Trade Article Highlights January 6th
Happy New Year and welcome to the TradeVine whose purpose is to encourage the entertainment industry to read their trades: Variety, Backstage, Hollywood Reporter, etc. Enjoy learning about your industry.
Each Friday, The TradeVine seeks out a few of the informative trade articles you may have missed. Please visit the trade, itself, for the entire article.

---
Backstage – 8 Simple Steps to Dressing Right for Every Audition, by Casey Mink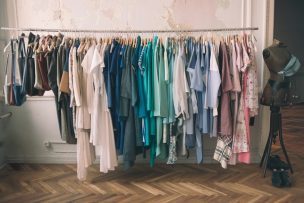 Whether you've got Whether you've got a passion for fashion, or an abhorrence for all things sartorial, as an actor, you cannot avoid the matter of clothing. In fact, when auditioning, what you choose to wear on your body will be one of the very first things the team notices about you. Yeah, yikes.
That doesn't mean you must overhaul every item currently hanging in your closet, nor does it mean you should dress in any way other than that which is comfortable. However, an audition getup could be substantial in whether you book a job, so allow our Backstage Experts to arm you with pointers that'll help you dress to impress while remaining authentic to yourself. After all, you have prepared tirelessly each time you step into an audition room and an ill-advised turtleneck should not thwart those efforts.
1. Prioritize professionalism.
"Don't overthink this one. You're going to a job audition. Be professional without overdressing. Don't dress too 'part specific.'…Learn what colors work on camera. Some just don't work. Plain colors, no patterns, graphics, or words (for most auditions, not all). Learn what looks good for your skin tone. Just trust your judgment, and if you're brand new to the biz, ask a friend!" —Jeremy Gordon
2. Accessorize to a fault.
"Feel free to wear accessories that show personality but don't distract. For guys and girls, simple jewelry or a fun watch goes a long way. We love accessories, but loud statement pieces in an audition can draw attention to the wrong place. This is your moment to shine, and you're shiny enough!" —Kayla Foster and Elizabeth Judd
3. Dress with the part in mind.
"I think actors should consider the part that they are auditioning for and then wear something that fits the part. I'm not saying get into costume, but if you are going out for a corporate lawyer, for example, don't come to the audition in a T-shirt and jeans. Take out as much guess work for the casting director as possible." —Marc Cartwright Read Entire Artice Here
---
The Hollywood Reporter – Megyn Kelly Faces Big NBC Challenges: 'Daytime Is Brutal", by Marisa Guthrie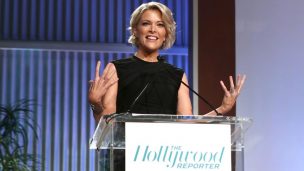 What Kelly's new deal means for NBC News, Fox News Channel and the media star herself.
New year, new network. Megyn Kelly started 2017 announcing her departure from Fox News Channel for a multifaceted mega-pact with NBC News, altering the TV journalism landscape and positioning perhaps cable news' biggest star for a risky and career-changing reinvention.
The multiyear deal gives Kelly her own daytime weekday news vehicle, a Sunday night newsmagazine and a key role in breaking news coverage. "For years, the story for broadcast network news has been downsizing and retrenchment," says independent news analyst Andrew Tyndall. "[But] this is a huge investment."
Nabbing Kelly is a coup for NBCUniversal News Group chairman Andrew Lack, who beat out would-be suitors including ABC News and CNN. Neither network came close to matching the reported $20 million annual salary the Murdochs were willing to shell out to keep Kelly (multiple insiders says the offer went as high as $25 million). But sources tell The Hollywood Reporter that NBC was not the highest bidder for Kelly, who has made no secret of her desire to spend more time with her three young children than her live 9 p.m. FNC show allowed. Read Entire Artice Here
---
Variety – Diego Luna Gets Emotional Over Response to 'Rogue One', by Dani Levy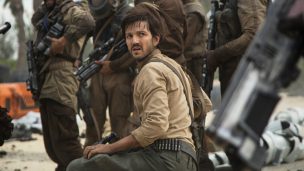 A heartwarming story found on Tumblr brought "Rogue One" star Diego Luna down to earth on Tuesday night. The post, which Luna tweeted with the note "I got emotional reading this!,' tells of Tumblr user Perls, a "Star Wars" fan who brought her father along to see the new film. The fan, whose father, like Luna, is Mexican, wanted her father to see himself represented onscreen. While Luna was touched by the post, his onscreen presence did even more for the girl's father.
"My dad was so happy," the fan wrote of her father's response to the film and Luna's large role in it.
In the franchise's most recent film, Luna plays Captain Andor, who retains Luna's Mexican accent. While the character's origins go unexplained in the film, the very presence of an actor who looks different from Han Solo, Luke Skywalker or Anakin Skywalker can make a difference. For this fan's father, it meant the world. The fan even filmed her father's response to hearing about Luna's tweet, a response filled with immense joy. "Representation matters," she wrote. Read Entire Artice Here
---
Please send any questions or comments to TradeVine@ActorsReporter.com
---
And, remember, you heard it through The TradeVine.
---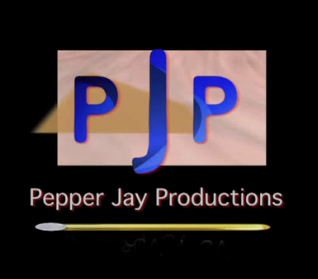 The TradeVine is a weekly article on Actors Reporter, a channel on the Actors Podcast Network, a Pepper Jay Production.