The TradeVine – Entertainment Trade Article Highlights – January 4th, 2019
Welcome to the TradeVine whose purpose is to encourage the entertainment industry to read their trades: Variety, Backstage, Hollywood Reporter, etc. Enjoy learning about your industry.
Each Friday, The TradeVine seeks out a few of the informative trade articles you may have missed. Please visit the trade, itself, for the entire article.

---
Backstage – 7 Tips for Nailing That Last-Minute Audition, By Kyle Buchanan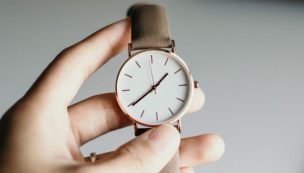 You have an audition tomorrow—yay! Except…it's already 7 p.m. and you have until tomorrow at 9 a.m. to prepare six pages of lengthy dialogue. Cue the fear setting in.
As actors, it's not unusual to get a big audition thrown at us extremely last-minute. And while it can be scary, it's part of the job. When that rushed pressure evolves into a heightened state of anxiety that consumes us, it robs us of the precious time we have to actually prepare a solid performance.
From a holistic perspective, here's how to tackle those big, last-minute auditions so that you approach them with ease, grace, and you rock the socks off the casting directors the next day!
1. Before reading the audition material, do the 4-7-8 breath for one minute.
Breathe in for a count of four, hold for a count of seven, and breathe out for a count of eight. Repeat this for one minute. This activates your parasympathetic nervous system—your calm state—so you'll read the audition material from a calm (not panicked) state of mind. Feeling rushed and anxious while reading the material can really cloud your initial judgments and instincts about the character. You'll also retain more when you're in a calm state. After this breath, do as you normally would to prepare the character. Read Entire Artice Here
---
The Hollywood Reporter – 2018 Box Office Revenue Soars to Record $11.9B in the U.S., Hits $42B Globally, by Pamela McClintock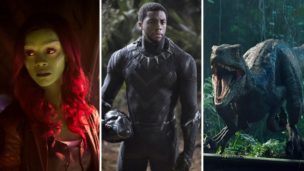 Growth at the U.S. box office fueled the biggest year in history worldwide.
Global box office revenue for 2018 hit an all-time high of $41.7 billion, thanks to a hefty uptick of nearly 7 percent at the North American box office.
Domestic revenue came in at a record $11.9 billion, eclipsing the milestone set in 2016 ($11.4 billion) by 4 percent, Comscore announced Wednesday. Year-over-year, revenue was up 6.7 percent over the $11.1 billion collected in 2017.
In terms of the number of people going to the movies in 2018, attendance in North America is expected to be up 4 to 5 percent. An official statistic won't be available until the average ticket price for the fourth quarter is tallied. Read Entire Artice Here
---
Variety – Golden Globes Predictions: Who Will Win (and Who Should), By Danielle Turchiano and Kristopher Tapley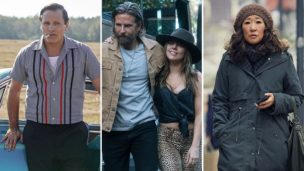 As the film awards season hurtles toward its final phase, the Hollywood Foreign Press Assn.'s 71st annual Golden Globes event is poised to mark the first televised awards show of the year. It's a chance for the year's various Oscar contenders, from "Black Panther" to "Green Book" to "Vice," to make an impact in front of a global audience just as film Academy voters receive their nomination ballots.
On the television side, the HFPA has long prided itself on celebrating the shiny and new — from first-time nominees and freshman titles, to content on emerging platforms. But the roughly 100 journalist members of the organization have also proved to be enchanted by big names as well. This year the ballot features an equal combination of all such things.
Here, Variety breaks down the odds-on favorites for the film and television races ahead of the Jan. 6 Golden Globe awards. Read Entire Artice Here
---
Please send any questions or comments to Pepper@ActorsReporter.com
---
And, remember, you heard it through The TradeVine.
---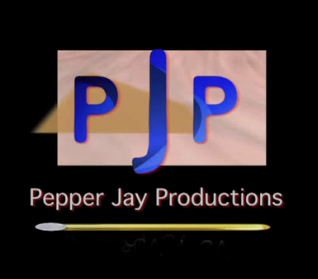 The TradeVine is a weekly article on Actors Reporter, a channel on the Actors Podcast Network, a Pepper Jay Production.