The TradeVine – Entertainment Trade Article Highlights – January 3rd, 2020
Welcome to the TradeVine whose purpose is to encourage the entertainment industry to read their trades: Variety, Backstage, Hollywood Reporter, etc. Enjoy learning about your industry.
Each Friday, The TradeVine seeks out a few of the informative trade articles you may have missed. Please visit the trade, itself, for the entire article.

---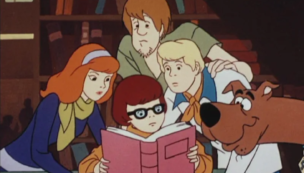 Backstage – Residuals, Copyrights + the Fine Print You Need to Read, By Casey Mink

You already know Backstage is the go-to for any and all information pertaining to your craft. But now, you have the chance to get in on the action with the Backstage Community Forum. Here, you can engage with others in your industry, as well as teachers, experts, and, yep, even agents and casting directors. Below are some of this week's most interesting new topics; drop a reply or post a new thread. Either way, fire up that keyboard and get involved right here!
Residuals when film is bought by streaming service?
"Hi!
"I had a small speaking part in an independent film last year (I had maybe eight-ish lines across multiple scenes, was in the background of a few more, my character had a name, etc.). It was a SAG-AFTRA modified low-budget film and I got paid scale for the seven-ish days I was on set. The film premiered at a film festival and was bought by Amazon. It will be released on Amazon later this year.
"I have honestly no idea what my contract said. I don't have an agent or manager (the process of me getting cast in this film was kind of a wild string of coincidences; I'm in college and my agent had already dropped me when I auditioned) and I didn't think to take pictures of the contract or ask for a copy when I signed. Read Entire Article Here
---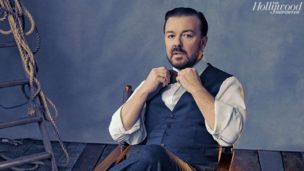 The Hollywood Reporter – Ricky Gervais, 5-Time Golden Globes Host, Has a Few More Things to Say to Hollywood, By Piya Sinha-Roy

At home in London with the bomb-throwing emcee as he lets loose on why he's returning, those controversial tweets, his 'Office' money and the jokes he can't tell in 2020: "Nowadays, you've got to make sure they're bulletproof."
It's two days before Christmas, and Ricky Gervais is preparing to spend a quiet holiday with his girlfriend and cat. In less than two weeks, he'll be 5,400 miles away in Beverly Hills, taking the stage for the fifth time to host the Golden Globe Awards. This means, of course, that the Gervais household Christmas plans have been derailed.
"As soon as NBC called and said, 'Do you want to do it?' I thought, 'Well, that's Christmas ruined because I've got to work,' " Gervais says. "People think that I'd go out there and I'd get drunk and say off-the-cuff [things]. I don't. I write jokes." Read Entire Article Here
---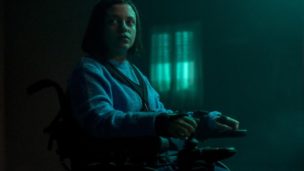 Variety – Strand Releasing Acquires North American Rights to Spanish Thriller 'Ropes', By Elsa Keslassy

Strand Releasing has acquired North American rights to José Luis Montesinos's Spanish-language thriller "Ropes" which world premiered at the Sitges Film Festival.
Represented in international markets by Reel Suspects, "Ropes" follows Elena, a young quadriplegic who is mourning the recent death of her sister and has moved to a country house with her father. While there, she has the help of Athos, a Belgian pastoral dog specially trained to help her. But the creature turns into her worst enemy after contracting a strange disease.
An up-and-coming director, Montesinos previously directed several shorts, including "El Corredor" which won a Goya (Spain's highest film honor) and was nominated for a European Film Award.
"Ropes," produced by Arturo Mendiz at Bastian Films and Carles Pastor, will be presented at the European Film Market during the Berlin Film Festival. Written by Montesinos and Yako Blesa, "Ropes" stars Paula del Río ("Retribution") and Miguel Ángel Jenner. Read Entire Article Here
---
Please send any questions or comments to Pepper@ActorsReporter.com
---
And, remember, you heard it through The TradeVine.
---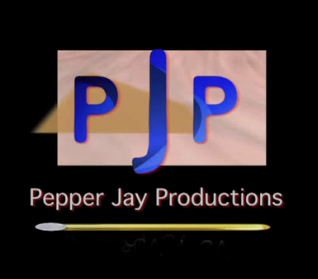 The TradeVine is a weekly article on Actors Reporter, a channel on the Actors Podcast Network, a Pepper Jay Production.