The TradeVine – Entertainment Trade Article Highlights January 26, 2018
Welcome to the TradeVine whose purpose is to encourage the entertainment industry to read their trades: Variety, Backstage, Hollywood Reporter, etc. Enjoy learning about your industry.
Each Friday, The TradeVine seeks out a few of the informative trade articles you may have missed. Please visit the trade, itself, for the entire article.

---
Backstage – Teen Actors: It's Time to Rethink the Way You Train, by Denise Simon and Larry Silverberg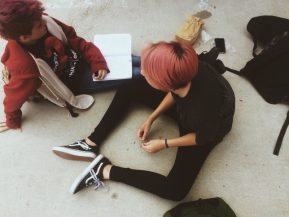 Here's some encouraging news for 2018: You no longer have to worry about whether you're talented enough or if you can really "do it." You can sleep peacefully knowing you don't have to compare yourself to others in your class or play. You can stop trying to please teachers and impress directors.
Pretty bold statements, sure, but with a combined 60 years of experience working with young actors, we're excited to let you in on a teen actor training revolution taking place. Acting is supposed to be thrilling not just for the audience but for the actor as well. But how can you, the actor, have any fun or enjoyment if you're constantly worried about being good enough? You can't. This is a problem that stems from actor training that's rooted in results. Your director says to "smile bigger here" or "be angrier now." You're told to produce these results and because you don't have a different way of working and you very much want to give your director those results, you fake it.
But "faking it" isn't acting, despite what a lot of people think. We can't tell you how many students have come to us and shared that they thought acting was basically just being a good faker. And this, dear friends, is the root of the problem. Instead of faking it, you need a clear, simple, human way of approaching your craft. And here's how to do it. Read Entire Artice Here
---
The Hollywood Reporter – Box-Office Preview: 'Maze Runner: The Death Cure' Eyes $20M U.S. Debut, by Pamela McClintock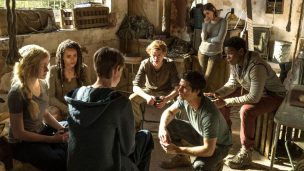 Elsewhere, Christian Bale's 'Hostiles' expands nationwide, while a flurry of films landing to Oscar nominations look for a bump.
Maze Runner: The Death Cure should have no trouble sprinting to the top of the North American box office this weekend with a debut of $20 million or more.
The threequel is the final installment in the successful YA film series adapted from James Dashner's dystopian-themed books.
From 20th Century Fox, The Death Cure was originally set to hit theaters a year ago, but its release was delayed when franchise star Dylan O'Brien suffered an injury while filming. Wes Ball directed all three films, the last of which, Maze Runner: The Scorch Trials, launched to $30.6 million in September 2015. The first outing, The Maze Runner, opened to $32.5 million in September 2014.
This time out, the Gladers travel to the villainous WCKD headquarters to rescue their friends. Read Entire Artice Here
---
Variety – Elton John Announces Retirement From Touring After Almost 50 Years, by Chris Willman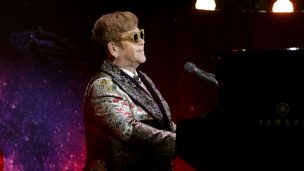 Elton John announced his retirement from touring at a press conference on Wednesday. But unlike fellow music legend Neil Diamond, who declared his own retirement two days earlier, John's road resignation isn't effective immediately: He's heading out on a three-year, 300-gig "Farewell Yellow Brick Road" tour that will begin Sept. 8 in Allentown, Penn. and wrap up back in the U.S. some time in 2021.
Speaking with Anderson Cooper in New York, he made it clear that doctors' checkups had nothing to do with his decision. "In the press today — in England, of course — they said I'm retiring because of ill health," said John, referring to news stories anticipating the announcement. "And if you're up to do 300 shows, you're not in ill health. You're in great health. Listen, last year I picked up an infection in America and I was very ill for seven weeks and it knocked me sideways, but I still did 96 shows last year." Read Entire Artice Here
---
Please send any questions or comments to TradeVine@ActorsReporter.com
---
And, remember, you heard it through The TradeVine.
---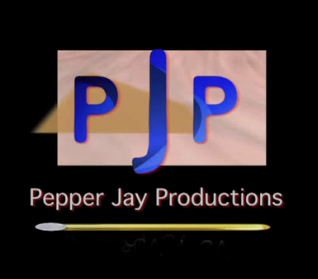 The TradeVine is a weekly article on Actors Reporter, a channel on the Actors Podcast Network, a Pepper Jay Production.