The TradeVine – Entertainment Trade Article Highlights January 20th
Happy Holidays and Welcome to the TradeVine whose purpose is to encourage the entertainment industry to read their trades: Variety, Backstage, Hollywood Reporter, etc. Enjoy learning about your industry.
Each Friday, The TradeVine seeks out a few of the informative trade articles you may have missed. Please visit the trade, itself, for the entire article.

---
Backstage – 3 Commitments Every Working Actor Needs to Make, by Craig Wallace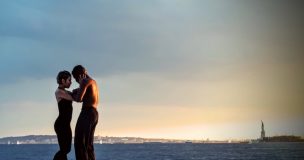 I sometimes hear actors in my classes brag about the strength of their commitment, while simultaneously telling me they didn't have enough time to work on their scene for the week. Given that there are 168 hours between classes to find the time to devote to a scene, it's clear that if they're committed to something, it's not acting.
You cannot bring any less than all you have to every moment of your professional (and personal) life if you are to succeed. The discipline and focus that comes from commitment is often the difference between actors who make it, and those that don't. Creativity without discipline is simply a mess, a goal without commitment is just talk, for commitment is the engine that fuels the dream.
So let's look at three things that need your full commitment and see if we can increase that winning energy:
Your life.
How you live is how you work. You're not just an actor when you're acting or auditioning; you are an actor in every moment of your life. Great actors know this and they use their lives as creative laboratories, fully present for everything life throws their way, awake to every exchange. Everything that happens to or around them is an opportunity to learn. They take in all of life with an artistic awareness that enriches and empowers their work.
They also live their lives mindfully. They know what they need to be at their best, and live their lives accordingly. They know when to rest, when to work, when to explore internally and externally, they know what gets their creative juices flowing, and what calms and steadies their minds.
They are actors 24/7 and all of their lives show up in their work. Read Entire Artice Here
---
The Hollywood Reporter – President Obama Writes Farewell Letter To America: "You've Made Me A Better Man" by Jackie Strauss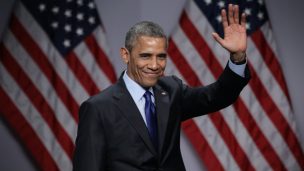 The outgoing president wrote a thank-you note on his final day in the White House.
President Barack Obama had one final task to complete during his last day in the White House: Writing a thank-you note to America.
Explaining that it's a long-standing tradition for the sitting president to leave a parting letter in the Oval Office for his successor, Obama took to Facebook to also thank the American people before he hands over the reins to President-elect Donald Trump on Friday.
"Because all that I've learned in my time in office," he explained, "I've learned from you. You made me a better President, and you made me a better man."
Crediting the neighbors and communities throughout the country for giving him "hope from which I've pulled strength," Obama praised Americans for taking care of each other during the worst economic crisis, specifically mentioning young graduates, scientists, wounded warriors and children who have reminded "us through their actions and through their generosity of our obligations to care for refugees, or work for peace, and, above all, to look out for each other." Read Entire Artice Here
---
Variety – The Good, the Bad, and the Ugly of People's Choice Awards 2017, by Will Thorne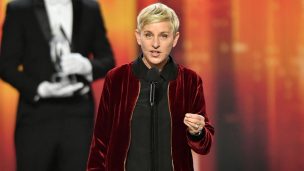 Ellen DeGeneres is officially the peopliest person, the "awardiest awardee," in People's Choice Awards history, after the daytime host swept the three awards she was nominated for at the 2017 edition, taking her tally to a staggering 20 wins.
As stars and fans packed the Microsoft Theater L.A. Live for the 2017 People's Choice Awards, hosted by Joel McHale, DeGeneres and her record-breaking moment were the center of attention, trumping the upcoming presidential inauguration. And while Trump jokes and jabs were kept to a minimum, the award winners took time to speak for the power of women in Hollywood, and to express their hope that their films and TV shows might bring a little joy into the current global climate.
However, with the good of DeGeneres' victory and Blake Lively's "girl power" speech, there was also the bad of jokes falling flat, and the ugly of the teleprompter breaking down in the middle of Kristen Bell's introduction of the favorite humanitarian award, which this year went to Tyler Perry.
So without further ado, here's the good, the bad, and the ugly of the 2017 People's Choice Awards: Read Entire Artice Here
---
Please send any questions or comments to TradeVine@ActorsReporter.com
---
And, remember, you heard it through The TradeVine.
---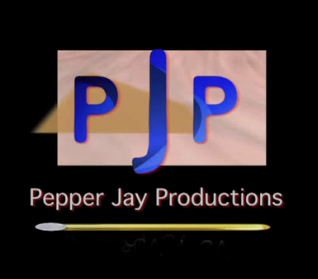 The TradeVine is a weekly article on Actors Reporter, a channel on the Actors Podcast Network, a Pepper Jay Production.