The TradeVine – Entertainment Trade Article Highlights – January 17th, 2020
Welcome to the TradeVine whose purpose is to encourage the entertainment industry to read their trades: Variety, Backstage, Hollywood Reporter, etc. Enjoy learning about your industry.
Each Friday, The TradeVine seeks out a few of the informative trade articles you may have missed. Please visit the trade, itself, for the entire article.

---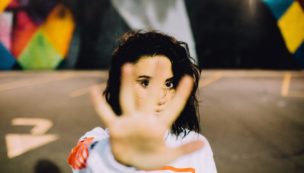 Backstage – Why It's Good to Sometimes Say No to Auditions, By Matthew Del Negro

In my last contribution to Backstage, I spoke about the virtues of preparing for every audition and taking chances on auditions for roles that may not seem like a fit for you. However, there are times when you should actually pass on opportunities instead. Deciding whether or not to pass is a fine line. You need to really dig deep to make sure your motives are not fear-based. No matter what stage of your career you're in though, you need to remember you always have the power to say no and walk away.
In my experience, there's something inherent in the process of auditioning that can cause actors to feel that they're powerless and since opportunities can be stark at times, young actors particularly can fall prey to thinking they need to ask "how high?" every time someone says "jump." This can lead to you spending lots of time on a project that doesn't share the same commitment to the craft as you or with people who have less than your best intentions in mind and might take advantage of you.
While I realize certain compromises need to be made when you're not in a position of power and choice, I also believe there are limits. While the criterion for "what's worth it" is different from actor to actor, regardless of what your values may be, you need to figure out where you stand and what you're willing to do or not do. This is the power of passing. Read Entire Article Here
---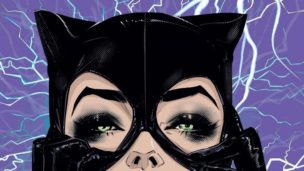 The Hollywood Reporter – DC Sets 80th Anniversary Catwoman Comic Book, By Graeme McMillan

Batman's true love will get a birthday special this April.
She's been a thorn in the Dark Knight's side for eight decades, and in April, DC is celebrating the anniversary of Selina Kyle's costumed alter ego with the extra-length Catwoman 80th Anniversary 100-Page Super Spectacular.
In line with other similar anniversary specials, the Catwoman 80th Anniversary special will feature work from a number of creators with a connection to the character, including current writer/artist Joelle Jones, who provides the main cover to the issue, as well as Tom King, Mikel Janin, Will Pfeifer, Adam Hughes, Ann Nocenti and Mindy Newell, amongst others.
Perhaps the most surprising contribution to the issue will be "The Art of Picking a Lock," a new 12-page story by Ed Brubaker and Cameron Stewart, marking both creators' return to the character that arguably made their reputations more than a decade earlier. The story will mark Brubaker's first DC work since 2005, and the first non-creator-owned work he's released in comics since 2012. Stewart teased the project on Twitter on Wednesday. Read Entire Article Here
---
Variety – Box Office: Robert Downey Jr.'s 'Doolittle' Eyes Rough Opening, 'Bad Boys for Life' Looks Strong, By Rebecca Rubin and Brent Lang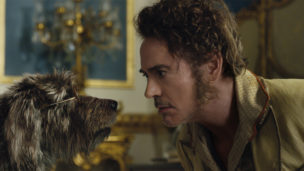 After hanging up Iron Man's suit last April, Robert Downey Jr. is discovering that it's hard to find a follow-up franchise. "Dolittle," the former Marvel star's attempt to launch a kid-friendly series, is looking like a box office dud, one that shows that even his considerable charms have limits.
Saddled with horrific reviews (The Atlantic's David Sims dubbed it "one of the worst cinematic fiascos I've seen") and reports of production nightmares, "Dolittle" looks like it's going to be one of the first high-profile misses of 2020. Directed by Stephen Gaghan ("Traffic," "Syriana"), the beleaguered fantasy-adventure about an eccentric veterinarian with a penchant for conversing with his four-legged patients has been plagued with extensive re-shoots that propelled its price tag above $180 million.
"Robert Downey Jr. is a national treasure, and his success with 'Iron Man' and 'The Avengers' cemented his status to the multiplex masses. That said, he doesn't actually have superpowers, ones that can predict or stop the evil forces that can lead to box office bombs," said Jeff Bock, a media analyst with Exhibitor Relations. "In Hollywood, you're only as good as your last project, and if 'Dolittle' tanks like many suspect, he'll be down, but certainly not out." Read Entire Article Here
---
Please send any questions or comments to Pepper@ActorsReporter.com
---
And, remember, you heard it through The TradeVine.
---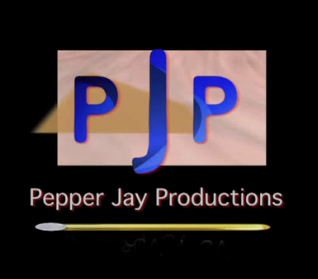 The TradeVine is a weekly article on Actors Reporter, a channel on the Actors Podcast Network, a Pepper Jay Production.