The TradeVine – Entertainment Trade Article Highlights – January 11th, 2019
Welcome to the TradeVine whose purpose is to encourage the entertainment industry to read their trades: Variety, Backstage, Hollywood Reporter, etc. Enjoy learning about your industry.
Each Friday, The TradeVine seeks out a few of the informative trade articles you may have missed. Please visit the trade, itself, for the entire article.

---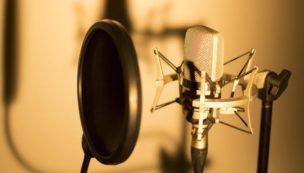 Backstage – Steps To A Long, Strong, Successful Voiceover Career, By Terry Berland

I see many talent transition from on camera, theater, film, comedy, and improv into a voiceover career. The VO field is wide open with many opportunities but if you're going to do it, do it right. Here's what it takes for a long, strong voiceover career.
BEGINNER
Learn the basic foundational techniques: You have to learn how to take direction from someone else and give direction to yourself. Some typical directions are to sound bright, friendly, serious, compassionate, strong, warm, trustworthy, and thoughtful.
Find your strengths: Start recognizing what your strengths are. You might be more of the announcer, non-announcer, personality-driven, or long format story-telling type. Read Entire Artice Here
---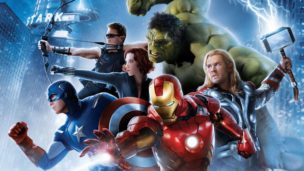 The Hollywood Reporter – Oscars Team Scrambling to Reunite 'Avengers' on Telecast, by Scott Feinberg

Without a host, the Academy is looking for a star-studded Marvel superhero team-up to add luster to a show that airs on Disney's ABC network.
Avengers, assemble!
In the wake of its popular Oscar and Kevin Hart debacles, the Academy of Motion Picture Arts and Sciences could use a superhero save — or two.
It now appears that the show, airing Feb. 24, won't have a traditional host, but instead will rely on a rotating cast of stars to introduce various segments.
And to up the star quotient even further, the show's producers are currently lining up appearances by as many big-name castmembers from Marvel's sprawling Avengers franchise as possible. Read Entire Artice Here
---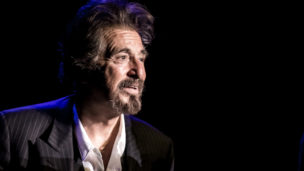 Variety – Al Pacino Near Deal to Star in Drama Series 'The Hunt' at Amazon, Joe Otterson

Al Pacino is close to closing a deal to star in the upcoming drama series "The Hunt" at Amazon, Variety has confirmed with sources.
Should the deal close, it would mark Pacino's first regular television role in his long and storied career. Amazon declined to comment.
Pacino has previously starred in the TV miniseries "Angels in America" and "The Godfather Saga." He is known for his roles in iconic films like "The Godfather" franchise, "Serpico," "Dog Day Afternoon," and "Scent of a Woman." In recent years, he has also starred in a number of HBO films like "You Don't Know Jack" as Jack Kevorkian, "Phil Spector," and "Paterno."
He is repped by CAA. Read Entire Artice Here
---
Please send any questions or comments to Pepper@ActorsReporter.com
---
And, remember, you heard it through The TradeVine.
---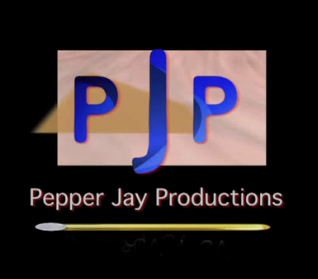 The TradeVine is a weekly article on Actors Reporter, a channel on the Actors Podcast Network, a Pepper Jay Production.