The TradeVine – Entertainment Trade Article Highlights – January 10th, 2020
Welcome to the TradeVine whose purpose is to encourage the entertainment industry to read their trades: Variety, Backstage, Hollywood Reporter, etc. Enjoy learning about your industry.
Each Friday, The TradeVine seeks out a few of the informative trade articles you may have missed. Please visit the trade, itself, for the entire article.

---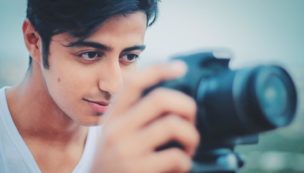 Backstage – 6 Mistakes Actors Make When Getting Headshots, By Marc Cartwright

We hear over and over again that headshots are an actor's calling card or first impression. Once the homework of selecting the right photographer to take your headshots is complete, you want to make sure you're doing your part to create the platform for a successful session. Here are six mistakes I notice actors make when taking headshots:
1. Not communicating with your agent before the headshot session.
Your agent is the one who sees all of the casting breakdowns each day. They know what current trends are happening in casting. You want your agent to be excited about your headshots and feel your image represents profitability. Communicating with your agent helps ensure you're getting them what they need to promote you as a brand, so be certain you and your agent are on the same page. If you see yourself as a quirky comedian and your agent views you as a sexy dramatic actor, there may be a disconnect that could affect the audition process. A little communication helps you shape your brand and avoid wasting your time and money on needing to reshoot. Read Entire Article Here
---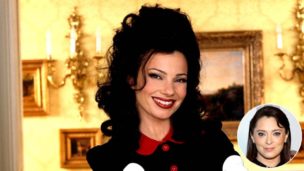 The Hollywood Reporter – 'The Nanny' in Development as Broadway Musical, By David Rooney
Fran Drescher of 'The Nanny' (Inset: Rachel Bloom)
Original series creators Fran Drescher and Peter Marc Jacobson will adapt the '90s sitcom, while the score will feature lyrics by Rachel Bloom with music by Bloom and Adam Schlesinger.
The flashy girl from Flushing might be headed to Broadway.
A new musical based on the popular CBS sitcom The Nanny, which starred Fran Drescher as a shop assistant from Queens who accidentally lands a live-in Manhattan job taking care of the three children of a British Broadway producer and working her way into his heart, is being developed for the stage.
Producers Brian Zeilinger and Scott Zeilinger on Wednesday announced that the show will feature a book by Drescher and her ex-husband Peter Marc Jacobson, who created the Sony Pictures television series, which aired for six seasons from 1993-1999. Read Entire Article Here
---
Variety – 'Underwater': Film Review, By Owen Gleiberman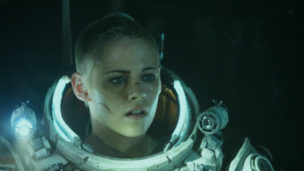 Kristen Stewart battles an alien of the deep in a waterlogged thriller that can't come up with one original variation on the movies it's ripping off.
Before technology took over the movies, a cruddy sci-fi action thriller often looked just as bad as it played. No longer. "Underwater," a deep-sea knockoff of "Alien" set on a corporate research rig seven miles beneath the surface of the ocean, has been made with the kind of lavish atmospheric precision that, 30 years ago, you'd have been hard-pressed to find outside a movie directed by James Cameron. Now, though, even a dregs-of-January throwaway will get slathered in the kind of grand-scale murk and logistical explosiveness that's meant to excite us, even if the story it's telling is rudderless junk.
Well, guess what? It doesn't excite us. "Underwater" is a stupefying entertainment in which every claustrophobic space and apocalyptic crash of water registers as a slick visual trigger, yet it's all built on top of a dramatic void. It's boredom in Sensurround. Read Entire Article Here
---
Please send any questions or comments to Pepper@ActorsReporter.com
---
And, remember, you heard it through The TradeVine.
---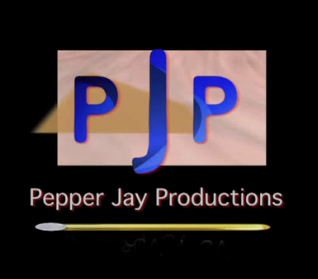 The TradeVine is a weekly article on Actors Reporter, a channel on the Actors Podcast Network, a Pepper Jay Production.