The TradeVine – Entertainment Trade Article Highlights – February 7th, 2020
Welcome to the TradeVine whose purpose is to encourage the entertainment industry to read their trades: Variety, Backstage, Hollywood Reporter, etc. Enjoy learning about your industry.
Each Friday, The TradeVine seeks out a few of the informative trade articles you may have missed. Please visit the trade, itself, for the entire article.

---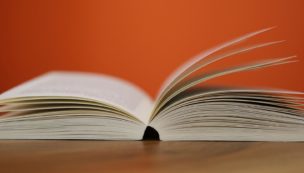 Backstage – An Actor's 5-Minute Exercise for Memorizing a Monologue, By Cam Faull

I still remember being given my first monologue as a teen actor to perform for a professional showreel my agent could use for marketing. I felt huge amounts of pressure, staring at the page and already feeling nervous about performing it for the camera. There was a sense of having to "get it right," not miss a single line, and deliver it authentically. Sadly, this experience is one I went through for decades until I discovered the five-minute monologue exercise. If I had been given the exercise I share with you here, my approach to learning and performing the piece would have been a much more joyous experience.
Monologues have the potential to be huge confidence builders, character exploration pieces, and ways to further your skills as an actor. There are a few key issues, however, that seem to stop actors from having monologues to practice regularly or attempt to add them to their repertoire at all. I get it. They can be daunting, long and occasionally difficult to connect with, so permit me to unpack these issues for a moment and then present you with an exercise to help resolve this common problem. Read Entire Article Here
---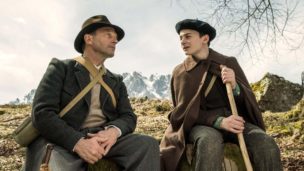 The Hollywood Reporter – 'Waiting for Anya': Film Review, By Frank Scheck

Anjelica Huston, Jean Reno and Noah Schnapp of 'Stranger Things' appear in Ben Cookson's World War II-set thriller based on a YA novel by 'War Horse' author Michael Morpurgo.
Holocaust-themed films geared to younger audiences inevitably have a certain defanged quality. It's the inevitable trade-off for softening the horrors attendant to the subject matter, and there's something to be said for making the historical period more accessible to viewers who may not be familiar with it. Unfortunately, the approach can also result in blandness, which is the main problem afflicting Ben Cookson's screen adaptation of British author Michael Morpurgo's 1990 children's book. Despite its laudable intentions, Waiting for Anya proves less impactful than it should be. The film certainly doesn't have the thematic weight of War Horse, another film (and acclaimed stage play) based on a war-themed book by Morpurgo that was geared to young readers.
There's certainly an arresting story at the pic's center. Set in 1942 in the French Pyrenees, it concerns Jo (Noah Schnapp, displaying the same strong presence as he does in Netflix's Stranger Things), a teenage shepherd who spends much of his time in the mountains attending to his grandfather Henri's (Jean Reno) sheep. One day, after narrowly avoiding a possibly fatal encounter with a bear, Jo runs into the mysterious Benjamin (Frederick Schmidt). It turns out that Benjamin, a Jew, had escaped with his young daughter Anya from a train bound for a concentration camp, after which they were unfortunately separated. Now, he hides in the woods, helping to smuggle Jewish children to safety in Spain with the help of his elderly widowed mother-in-law Horcada (Angelica Huston) and desperately hoping to be reunited with Anya. Read Entire Article Here
---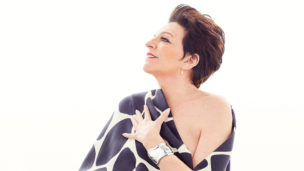 Variety – Liza Minnelli Opens Up About Mom Judy Garland, Working With Fosse and Going to Rehab, By Marc Malkin

Liza Minnelli is getting ready to be photographed for the cover of Variety. She's wearing an off-the-shoulder black beaded shirtdress and perched on a director's chair. As she adjusts herself, trying to find the right position to extend her bare legs, she screeches, "I'm getting f—ed by a chair!"
As if on cue, the room goes silent. But before anyone can blink, Minnelli's distinctive throaty cackle bounces off the walls. It's the permission everyone in the room needs to howl at what they can't believe they just heard.
At 73, Minnelli is still the consummate entertainer, taking an awkward moment and turning it into a bawdy joke about getting intimate with a piece of furniture. Read Entire Article Here
---
Please send any questions or comments to Pepper@ActorsReporter.com
---
And, remember, you heard it through The TradeVine.
---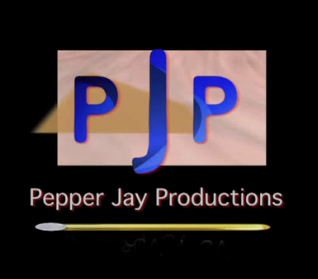 The TradeVine is a weekly article on Actors Reporter, a channel on the Actors Podcast Network, a Pepper Jay Production.