The TradeVine – Entertainment Trade Article Highlights February 2nd, 2018
Welcome to the TradeVine whose purpose is to encourage the entertainment industry to read their trades: Variety, Backstage, Hollywood Reporter, etc. Enjoy learning about your industry.
Each Friday, The TradeVine seeks out a few of the informative trade articles you may have missed. Please visit the trade, itself, for the entire article.

---
Backstage – 9 Posing Rules for Headshots, By Mae Ross


It's that time of year: new headshot season! Many actors kick off the spring by getting a new batch of photos made.
Headshot sessions can be expensive and, for some actors, can be a source of stress. It's important that you go into your session prepared so that you come out with as many viable proofs as possible. You want options. Lucky for you, there are specific things that you can do on the day that will guarantee you more success.
Aside from hiring a wardrobe stylist and solid hair and makeup professionals—and, of course, a top-notch photographer—you will want to prepare yourself for the actual posingthat happens during a headshot session. Some photographers are hands on when it comes to positioning actors, but others are less so. It's in your best interest to be prepared—to practice different positions and poses at home so that you can have a relaxed and successful session.
Here are nine tips on how to pose for your headshots: Read Entire Artice Here
---
The Hollywood Reporter – Rod Serling's 'Planet of the Apes' Script Inspires Graphic Novel, by Graeme McMillan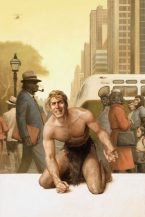 'Visionaries' adapts the 'Twilight Zone' creator's unproduced original screenplay for the 1968 sci-fi classic.
A lost piece of movie history will be rescued this summer, as Boom! Studios and 20th Century Fox Consumer Products partner to bring Rod Serling's original Planet of the Apes vision to life for the first time in the graphic novel Planet of the Apes: Visionaries.
The Twilight Zone creator was the first screenwriter to adapt Pierre Boulle's novel for the screen, and his draft differs in some important ways from the finished movie — not least of which being that Thomas (not Taylor) discovers an entire modern city filled with apes in a parody of contemporary life, rather than the village seen onscreen. Visionaries uses Serling's screenplay, along with original concept art and makeup tests, as the basis for the graphic novel, with The Simpsons writer Dana Gould and Avengers: Origins artist Chad Lewis responsible for turning it into a complete comic book experience.
"As someone who knows the original films by heart, I'm honored to present Rod Serling's original vision to the public," Gould tells Heat Vision. "It's the world you know, yet it's also very different — very political, very Rod Serling. For me, this is all about him." Read Entire Artice Here
---
Variety – F. Gary Gray in Talks to Direct 'Men in Black' Spinoff, by Justin Kroll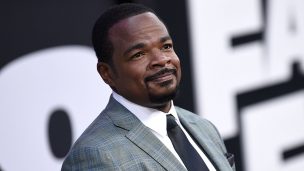 "Straight Outta Compton" and "The Fate of the Furious" director F. Gary Gray is in talks to direct Sony Pictures' "Men in Black" spinoff, Variety has learned.
The studio fast-tracked the project earlier this fall, setting Matt Holloway and Art Marcum to pen the script and dating a May 17, 2019, release.
Will Smith and Tommy Lee Jones will not reprise their roles in the film, which is meant to launch a new franchise with fresh talent. Sony had originally planned on combining the "Men in Black" and "21 Jump Street" franchises, but have since tabled that idea.
The original movie followed Smith and Jones, who played agents of a secret organization, known as the Men in Black, and protected Earth from intergalactic bad guys. The first film was huge hit and produced two more sequels. Read Entire Artice Here
---
Please send any questions or comments to TradeVine@ActorsReporter.com
---
And, remember, you heard it through The TradeVine.
---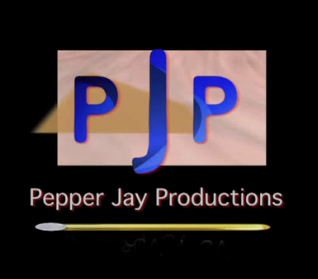 The TradeVine is a weekly article on Actors Reporter, a channel on the Actors Podcast Network, a Pepper Jay Production.