The TradeVine – Entertainment Trade Article Highlights – February 28th, 2020
Welcome to the TradeVine whose purpose is to encourage the entertainment industry to read their trades: Variety, Backstage, Hollywood Reporter, etc. Enjoy learning about your industry.
Each Friday, The TradeVine seeks out a few of the informative trade articles you may have missed. Please visit the trade, itself, for the entire article.

---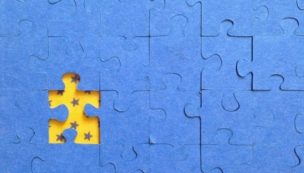 Backstage – How to Make Yourself Unforgettable to Casting Directors, By Shaun Grant

In our quest to be a successful, recognized, award-winning actor, we always have to be aware of what the people who are hiring us—casting directors—are looking for. At first, this can seem extremely difficult. But after 11 years of auditioning, screen tests, and eventually booking, I've come up with a few things that will make it impossible for a casting director to forget you.
One of my greatest mentors, an actor who booked over 500 jobs in his career, once told me, "If you're going to succeed in this business, you need to leverage everything you can to help you stand out." He later explained that if 10 million people are vying for the same roles I want, it has to be my obligation to help the CD want to give me the job. As actors, we need every advantage possible to help us rise above the rest of the pack.
The first thing you need to know if you're going to stand out is the concept of connection. If you can establish a connection with someone, they're going to be drawn to you. When it comes to connecting with CDs, do your research before an audition. Read Entire Article Here
---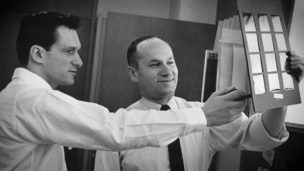 The Hollywood Reporter – 'Art Paul of Playboy: The Man Behind the Bunny': Film Review, By Frank Scheck

Makes clear that Hefner wasn't the only creative genius behind the magazine's success.
The magazine's legendary founding art director, who created the iconic bunny logo, is profiled in Jennifer Hou Kwong's documentary.
"I often bought Playboy for the graphic design," says one of the commentators in Jennifer Hou Kwong's documentary about the men's magazine's founding art director, Art Paul. Prior to seeing the film you'd probably assume it was a joke, much like the sheepish explanation commonly offered by Playboy's purchasers that they read it for the articles. But you'll be thoroughly convinced by Art Paul of Playboy: The Man Behind the Bunny, which strongly makes the case for its subject's vital role in the magazine's popularity.
No less an authority than the late Hugh Hefner, who's interviewed in the film (wearing a red smoking jacket, of course), makes the case succinctly. "Art was as responsible for the success of the magazine in those years as much as I was," he states. His daughter Christie adds, "I think Art had a perfect partner in my father." Read Entire Article Here
---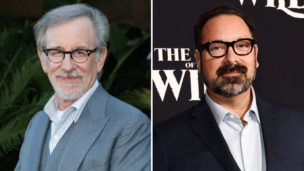 Variety – Steven Spielberg Won't Direct 'Indiana Jones 5,' James Mangold in Talks to Replace, By Adam B. Vary, Justin Kroll and Brent Lang

After a long development process, Steven Spielberg is handing the directing reins on "Indiana Jones 5" to another filmmaker for the first time in the franchise's 39-year history, Variety has learned.
Sources say, while a deal hasn't closed, "Ford v Ferrari" director James Mangold is in talks to take the job. Mangold has been put in this situation before when he took over the "Wolverine" franchise; 2017's "Logan" was a blockbuster, grossing $619 million globally, and earning Mangold an Oscar nomination for adapted screenplay.
Spielberg will remain as a hands-on producer on "Indy 5." According to a source close to the filmmaker, the decision to leave the director's chair was entirely Spielberg's, in a desire to pass along Indy's whip to a new generation to bring their perspective to the story. Read Entire Article Here
---
Please send any questions or comments to Pepper@ActorsReporter.com
---
And, remember, you heard it through The TradeVine.
---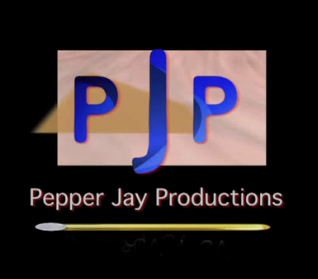 The TradeVine is a weekly article on Actors Reporter, a channel on the Actors Podcast Network, a Pepper Jay Production.