The TradeVine – Entertainment Trade Article Highlights February 23rd, 2018
Welcome to the TradeVine whose purpose is to encourage the entertainment industry to read their trades: Variety, Backstage, Hollywood Reporter, etc. Enjoy learning about your industry.
Each Friday, The TradeVine seeks out a few of the informative trade articles you may have missed. Please visit the trade, itself, for the entire article.

---
Backstage – When Is the Best Time for Actors to Move to L.A.? by Casey Mink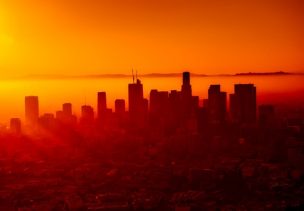 You already know Backstage is the go-to for any and all information pertaining to your craft. But now, you have the chance to get in on the action with the Backstage Community Forum. Here, you can engage with others in your industry, as well as teachers, experts, and, yep, even agents and casting directors. Below are some of this week's most interesting new topics; drop a reply or post a new thread. Either way, fire up that keyboard and get involved right here!
Best time to move to LA?
"I'm reading contradicting advice from different people/sources on when an actor should take the plunge and move to LA. I currently live in Austin, TX, and it's a great city and I have a pretty comfortable/stable lifestyle. The acting scene is decent enough; it's never going to be as bustling as the LA acting environment, but I'm fortunate to live in a city where work is decent and there's plenty of it (in Austin or surrounding cities). Obviously, financial constraints is a big concern for moving, and acting is an expensive industry to be in. I just turned 25, so I feel like I'm behind on pursuing this impractical dream of mine. I knew I wanted to act at a young age (middle school), but only dipped my toes in it until now… perhaps I'm going through a quarter-life crisis. Read Entire Artice Here
---
The Hollywood Reporter – Hollywood's Movie Dilemma: Gamble at Box Office or Sell to Netflix!, by Tatiana Siegel, Borys Kit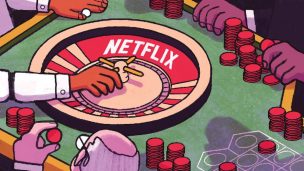 Midbudget titles that would've been theatrical fare in years past (like 'Cloverfield Paradox') are going direct to streaming as studios minimize risk and Paramount offloads international rights to the new thriller 'Annihilation.'
Facing an uncertain box-office climate, executives at major studios are more frequently asking: "Should we try our luck in theaters or sell this thing to Netflix?"
In the case of recent midbudget sci-fi films like The Cloverfield Paradox (Paramount) and Extinction (Universal), the answer was "sell."
The streamer paid more than $50 million for Paradox, even if the gamble didn't make major waves initially. Paradox drew 2.8 million viewers in its first three days after a stealthy plan to drop it following the Super Bowl on Feb. 4. Read Entire Artice Here
---
Variety – 'Hamilton' Alum Brandon Victor Dixon Joins NBC's 'Jesus Christ Superstar Live', by Joe Otterson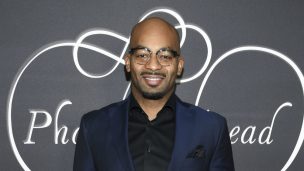 Brandon Victor Dixon has been cast as Judas in NBC's upcoming live staging of "Jesus Christ Superstar," the network announced Thursday.
Dixon won a Tony in 2014 as a producer of "Hedwig and the Angry Inch," which won for Best Revival of a Musical. In 2006 Dixon was nominated for Best Featured Actor in a Musical for his role as Harpo in "The Color Purple," and again in 2016 for his role as Eubie Blake in "Shuffle Along."
In addition to his Tony nominations, Dixon is known for taking over the role of Aaron Burr in the hit musical "Hamilton" from original star Leslie Odom Jr. Dixon played Burr for nearly a year at the Richard Rodgers Theatre. He currently co-stars on the Starz series "Power" as Terry Silver. His previous screen credits include "The Good Wife" and "The 40th Annual Kennedy Center Honors" in December. Read Entire Artice Here
---
Please send any questions or comments to TradeVine@ActorsReporter.com
---
And, remember, you heard it through The TradeVine.
---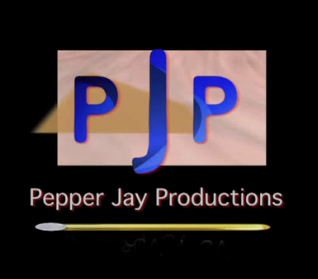 The TradeVine is a weekly article on Actors Reporter, a channel on the Actors Podcast Network, a Pepper Jay Production.