The TradeVine – Entertainment Trade Article Highlights – February 22nd, 2019
Welcome to the TradeVine whose purpose is to encourage the entertainment industry to read their trades: Variety, Backstage, Hollywood Reporter, etc. Enjoy learning about your industry.
Each Friday, The TradeVine seeks out a few of the informative trade articles you may have missed. Please visit the trade, itself, for the entire article.

---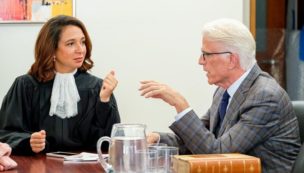 Backstage – Why Everything—Yes, Everything—Counts When It Comes to Your Career, By Matthew Del Negro

Living under a rock that is kept in place by all of my kids' activities, I didn't discover "The Good Place." until recently. But now that I've seen it, I think there's a reason it's been resonating with audiences old and young: It's rooted on the premise that everything counts. Every action and interaction in your life is sending positive or negative vibes into the world. So why would it be any different for actors?
Many times, we're called in for auditions that don't necessarily feel like a fit, particularly early on in our careers. But we hear phrases like, "It's a numbers game" and, "work begets work." So what do we do?
We work our butts off for every opportunity that comes our way, regardless of whether we think we'll actually get the gig. Our job is to represent our character, not to cast the show. When we create our own material, we can cast whomever we want, but when we're going in as an actor, we go in with one thing in mind: how to do everything in your power to convince yourself—and the people hiring—that you can represent this character honestly, artfully, and with a depth that costs something. We're not just auditioning for a role; we're sending a message to the business of what kind of actor we are and how well-prepared we are. Read Entire Artice Here
---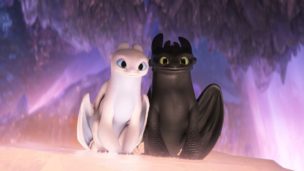 The Hollywood Reporter – Box Office Preview: 'How to Train Your Dragon 3' to Fly Past $40M, By Pamela McClintock

Oscar weekend's other new nationwide offering is the Dwayne Johnson-produced WWE biopic 'Fighting With My Family.'
The young Viking Hiccup and his beloved dragon Toothless are back for the third, and final, time on the big screen.
How to Train Your Dragon: The Hidden World should have no trouble flying to No. 1 over Oscar weekend a with $40 million-plus debut, enough to beat holdover Alita: Battle Angel.
The CGI-animated threequel is the first DreamWorks Animation title released and marketed by Universal since buying Jeffrey Katzenberg's company.
The Hidden World has earned rave reviews from critics, in addition to already grossing north of $175 million overseas.
"Pulling off a rare three-peat, How to Train Your Dragon: The Hidden World is a tender, spirited, coming-of-age CG-animated feature that proves every bit as emotionally resonant and artistically rendered as its 2010 and 2014 predecessors," writes The Hollywood Reporter film critic Michael Rechtshaffen in his review. Read Entire Artice Here
---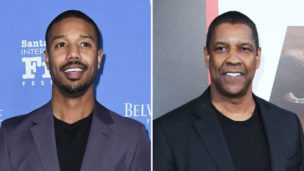 Variety – Michael B. Jordan to Star in Denzel Washington's 'Journal for Jordan', By Justin Kroll

Michael B. Jordan is in talks to star in Sony's "Journal for Jordan," a drama that will be directed by Denzel Washington.
The movie, penned by "Mudbound" screenwriter VirgiL Williams, is based on the true story of Pulitzer Prize winning journalist Dana Canedy's love affair with First Sergeant Charles Monroe King. King kept a journal full of poignant life lessons for their newborn son, Jordan, while deployed overseas. He was killed in Iraq in 2006 when Jordan was just seven months old, but his spirit lives on in his messages of love to Dana and Jordan.
Jordan will also produce through his Outlier Society banner, while Washington and Escape Artist's Todd Black, Jason Blumenthal, and Steve Tisch will also produce.
Jordan garnered critical acclaim for portraying the tormented villain Erik Killmonger in "Black Panther," the first Marvel movie to score a best picture Oscar nomination. He most recently starred in "Creed II," the second installment in the Rocky Balboa spinoff series. The sequel earned over $200 million at the worldwide box office. Read Entire Artice Here
---
Please send any questions or comments to Pepper@ActorsReporter.com
---
And, remember, you heard it through The TradeVine.
---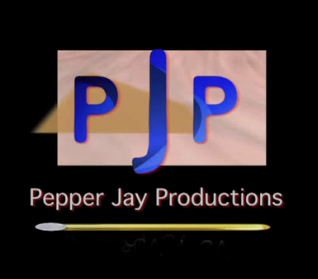 The TradeVine is a weekly article on Actors Reporter, a channel on the Actors Podcast Network, a Pepper Jay Production.