The TradeVine – Entertainment Trade Article Highlights – February 21st, 2020
Welcome to the TradeVine whose purpose is to encourage the entertainment industry to read their trades: Variety, Backstage, Hollywood Reporter, etc. Enjoy learning about your industry.
Each Friday, The TradeVine seeks out a few of the informative trade articles you may have missed. Please visit the trade, itself, for the entire article.

---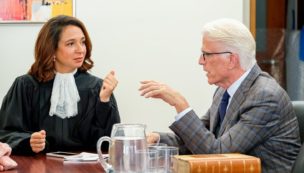 Backstage – Why Everything—Yes, Everything—Counts When It Comes to Your Career, By Matthew Del Negro

Living under a rock that is kept in place by all of my kids' activities, I didn't discover "The Good Place" until recently. But now that I've seen it, I think there's a reason it resonates with audiences old and young: It's rooted on the premise that everything counts. Every action and interaction in your life is sending positive or negative vibes into the world. So why would it be any different for actors?
Many times, we're called in for auditions that don't necessarily feel like a fit, particularly early on in our careers. But we hear phrases like, "It's a numbers game" and, "work begets work." So what do we do?
We work our butts off for every opportunity that comes our way, regardless of whether we think we'll actually get the gig. Our job is to represent our character, not to cast the show. When we create our own material, we can cast whoever we want, but when we're going in as an actor, we go in with one thing in mind: how to do everything in your power to convince yourself—and the people hiring—that you can represent this character honestly, artfully, and with a depth that costs something. We're not just auditioning for a role; we're sending a message to the business of what kind of actor we are and how well-prepared we are. Read Entire Article Here
---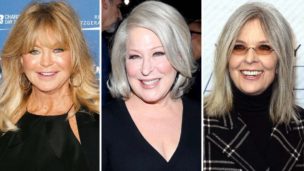 The Hollywood Reporter – Bette Midler, Goldie Hawn and Diane Keaton to Star in Comedy 'Family Jewels', By Mia Galuppo

Hawn, Midler and Keaton play three women who are forced to spend the Christmas holidays together, after the man they were all once married to drops dead.
Bette Midler, Goldie Hawn and Diane Keaton will share the big screen together for the first time in over two decades, since 1996's First Wives Club.
The trio will star in multigenerational comedy Family Jewels from New Republic Pictures.
Hawn, Midler and Keaton play three women that are forced to spend the Christmas holidays together, along with their kids and grandkids, after the man they were all once married to drops dead in a New York City department store.
Screenwriter Peter Hoare penned the movie, which is eying a production start date for later this year. New Republic principals Brian Oliver and Bradley Fischer will produce, along with Alan Nevins. Tracey Nyberg will executive produce. Read Entire Article Here
---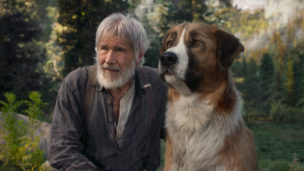 Variety – Harrison Ford in 'The Call of the Wild': Film Review, By Owen Gleiberman

The Jack London novel gets a semi-CG 1960s-nature-film makeover, and that's more fakery than it needed. But Harrison Ford rescues the journey.
Dogs, in their rambunctious domesticated way, can lead us overly civilized humans a step or two closer to the natural world. So it's only fitting that the best dog movies have saluted that unruly canine spirit without a lot of artificial flavoring. Hollywood's classic dog tales, like "Old Yeller" (1957) or "Lassie Come Home" (1943), are lyrical marvels of plainspoken storytelling — primal fables of love, loss, heart, and home — and so, in its way, was the last great dog movie, "Marley & Me" (2008), which treated the title pooch of John Grogan's memoir as a scruffy agent of canine chaos who was also, in his way, a figure of faith. That said, I've never had much patience for synthetic anthropomorphic dog comedies like "Beethoven" or "Benji" or "Turner & Hooch." If I want to see a dog turned into a cartoon, I'd rather watch a cartoon.
"The Call of the Wild," an adaptation of the Jack London classic that's true to the spirit, if not always the letter, of the 1903 novel (which I admit, as a kid, I could never get through), is a dog movie that's more concocted than it has any right to be. It was produced by 20th Century Studios, back when the company had a "Fox" in its name, but in this case there's something almost poetically appropriate about the fact that the film is now emerging from the gates of the Disney empire. That's because "The Call of the Wild," directed by Chris Sanders (the co-director, with Dean DeBlois, of "How to Train Your Dragon" and "Lilo & Stitch"), is a semi-live-action film that nevertheless bounces along with the glibly overdone visual logic of an old Disney dog comedy from the 1960s. Read Entire Article Here
---
Please send any questions or comments to Pepper@ActorsReporter.com
---
And, remember, you heard it through The TradeVine.
---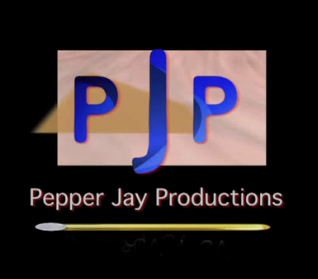 The TradeVine is a weekly article on Actors Reporter, a channel on the Actors Podcast Network, a Pepper Jay Production.