The TradeVine – Entertainment Trade Article Highlights – February 1st, 2019
Welcome to the TradeVine whose purpose is to encourage the entertainment industry to read their trades: Variety, Backstage, Hollywood Reporter, etc. Enjoy learning about your industry.
Each Friday, The TradeVine seeks out a few of the informative trade articles you may have missed. Please visit the trade, itself, for the entire article.

---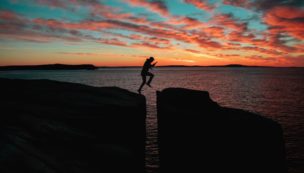 Backstage – Trust Your Instincts, By Natalie Roy

Acting (and living) from instinct is a lost art, yet it's one of the most vital tools of the artist. We have tossed instinct aside for planning and controlling and in doing so, cut ourselves off from the magic of natural impulses and innate wisdom.
Many great actors with incredibly rich impulses lose themselves in years of technique and study. But we must prioritize the study of trust above all masters. We must be willing to throw away everything we know and face the moment with wonder and the awe of a beginner's mind. Only then will our performance live and breath. Anything else is mechanics.
There is a story about a frog and a centipede that beautifully illustrates this idea. One day, a centipede was out strolling when it happened upon a frog watching it intently. The frog was absolutely astonished gazing at the centipede. The frog asked, "How is it that you walk? How is it that you know which leg to lift first? How is it that all one hundred legs move in such a way?" The centipede answered, "I have never thought about it! Let me see…" The centipede then tried to think about which leg began the movement and he could not move. He was stuck, paralyzed. The centipede looked to the frog angrily and said, "never ever ask a centipede this question again for you have ruined me!" Read Entire Artice Here
---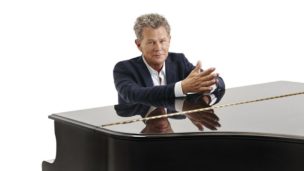 The Hollywood Reporter – David Foster Signs With ICM Partners, By Rebecca Sun

The agency will focus on booking the Oscar-nominated musical icon, with exclusive rights in the U.S. and Latin America
David Foster has signed with ICM Partners, The Hollywood Reporter and Billboard have exclusively learned.
The agency's primary priority with the musical icon will be in touring, as it has exclusive representation of him in the U.S. and Latin America and shared representation with Octagon in Europe and South Africa. He will kick off the next leg of his current tour, An Evening With David Foster: Hitman Tour, on Feb. 18 in Miami. He previously has staged two all-star Foster & Friends concerts in Las Vegas. Read Entire Artice Here
---
Variety – Box Office: Can Gina Rodriguez's 'Miss Bala' Break 'Glass" Streak?, By Rebecca Rubin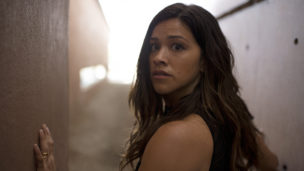 Gina Rodriguez is taking on the unlikeliest of competitors this weekend — Super Bowl LIII.
The actress, best known for her titular role on the CW's "Jane the Virgin," is heading to the big screen for her first starring role in a studio film with "Miss Bala." Sony's thriller, based on the well-regarded 2011 Mexican crime movie, is hoping to entice moviegoers as Sunday's primetime match between the Los Angeles Rams and New England Patriots draws fans outside of theaters. The biggest weekend in football tends to slow ticket sales in North America as people park themselves in front of television sets to watch the championship game.
With a primarily Latinx cast and crew, "Miss Bala" should have added appeal to Latinos, a demographic that tends to turn out in force at multiplexes. The drug-cartel drama is expected to generate between $6 million and $10 million when it opens in over 2,000 locations. A single-digit debut would represent a modest start for a movie that cost $15 million to produce. The studio is bracing for a slower start due to the Super Bowl and anticipates that "Miss Bala" will pick up steam heading into Presidents' Day weekend. Rodriguez, who most recently appeared in Paramount Pictures' "Annihilation," portrays a woman who is forced to take on Mexican drug lords after her friend is kidnapped. Catherine Hardwicke, the filmmaker behind "Twilight" and "Thirteen," directed "Miss Bala." Read Entire Artice Here
---
Please send any questions or comments to Pepper@ActorsReporter.com
---
And, remember, you heard it through The TradeVine.
---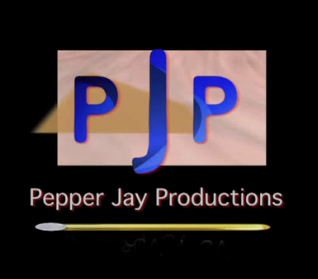 The TradeVine is a weekly article on Actors Reporter, a channel on the Actors Podcast Network, a Pepper Jay Production.