The TradeVine – Entertainment Trade Article Highlights – December 28th, 2018
Welcome to the TradeVine whose purpose is to encourage the entertainment industry to read their trades: Variety, Backstage, Hollywood Reporter, etc. Enjoy learning about your industry.
Each Friday, The TradeVine seeks out a few of the informative trade articles you may have missed. Please visit the trade, itself, for the entire article.

---
Backstage – 6 Signs You're Meant to Be an Actor, By Michelle Danner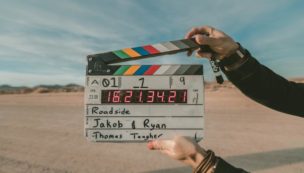 When children are growing up, they are often encouraged to take a part in the school play or musical. Acting is a good thing to explore. If you were an ebullient, outgoing, or social child, you may have heard, "You are a natural born actor." But if you were shy or more reserved, you may have heard, "Why don't you take an acting class? It will help you to be more comfortable in front of people." These can be experiences that mark you and give you the taste for being an actor. Right then and there you could have gotten hooked by the acting bug and made you think, I want to be an actor when I grow up. But how do you know if you are really meantto pursue a career in acting?
As you keep dealing with the obstacles that an acting career offers, you have to keep asking yourself, is this your purpose? Are you meant to go on this roller coaster?
Here are six irrefutable signs that you are meant to act:
1. You want to act all of the time.
You wake up in the morning and all you think about all day every day is acting. You keep hearing that magic calling that gnaws at your gut. You learn about why you want to act all the time. You know that if you don't use yourself as an actor, you deny your humanity. You feel that fire in your gut to express yourself artistically. What you have to say is greater than the result, the paycheck, the recurring contract, the quote, or the awards. You are invested in the journey. You book work or you create it yourself! Because the need to work is as necessary as drinking water and breathing every day. Read Entire Artice Here
---
The Hollywood Reporter – Lady Gaga's Two-Part Residency Could Be A Game-Changer for Las Vegas Model, By Leena Tailor, Billboard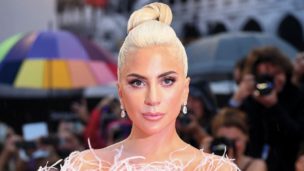 The singer will launch her residency Friday night – the hit-fueled Lady Gaga 'Enigma' show and accompanying 'Lady Gaga Jazz & Piano' concerts, featuring stripped-down versions of her songs and music from 'The Great American Songbook.'
"We're always trying to do the unexpected," says Lady Gaga's manager, Bobby Campbell, weeks out from launching the most hotly-anticipated show on the Las Vegas strip. It's early December, a decade since the New York native was rocketing to success with her debut album, The Fame, and while the holiday buzz is all about her award nominations for A Star Is Born, behind-the-scenes it's the "unexpected" next chapter of her musical endeavors which the 32-year-old singer is focused on.
It's a chapter that entails a new challenge for the megastar — whittling all the awe-inspiring creativity, energy and production value of the arena-style shows she has become accustomed to and renown for into an intimate, 5,200-seat theater. Read Entire Artice Here
---
Variety – Worldwide Box Office Heads for All-Time Record Year, By Dave McNary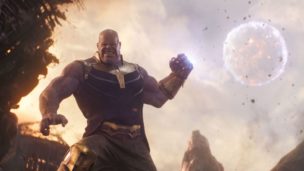 The worldwide movie business is on track to hit an all-time benchmark. Estimates show 2018 could end up with $41.7 billion globally.
That would mark a healthy 2.7% gain from last year, with most of that hike coming from North America. Year-end projections released Thursday by Comscore predict that domestic grosses will hit $11.9 billion, a 7% increase from 2017. International grosses look to reach $29.8 billion, a 2.7% bump compared to the previous year.
Four titles joined the elusive $1 billion club: Disney and Marvel's "Avengers: Infinity War" ($2.05 billion), Disney and Marvel's "Black Panther ($1.35 billion), Universal's "Jurassic World: Fallen Kingdom" ($1.3 billion), and Disney and Pixar's "Incredibles 2" ($1.24 billion). Sony's "Venom" finished in fifth place worldwide with $855 million, followed by Paramount's "Mission: Impossible – Fallout" with $791 million, Fox's "Deadpool 2" with $735 million, and Fox's "Bohemian Rhapsody" with $668 million. Read Entire Artice Here
---
Please send any questions or comments to Pepper@ActorsReporter.com
---
And, remember, you heard it through The TradeVine.
---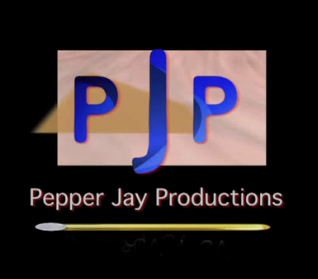 The TradeVine is a weekly article on Actors Reporter, a channel on the Actors Podcast Network, a Pepper Jay Production.