The TradeVine – Entertainment Trade Article Highlights – December 27th, 2019
Welcome to the TradeVine whose purpose is to encourage the entertainment industry to read their trades: Variety, Backstage, Hollywood Reporter, etc. Enjoy learning about your industry.
Each Friday, The TradeVine seeks out a few of the informative trade articles you may have missed. Please visit the trade, itself, for the entire article.

---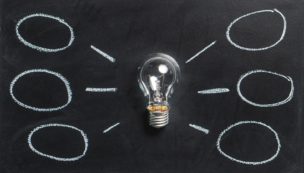 Backstage – 1 Way to Decide Which Strong Choices to Make in an Audition, By Murisa Harba

You're preparing for an audition, scouring the sides, and thinking to yourself, "I'll do something really outlandish to make them notice me." Then, when you're there the scene doesn't go right, the energy was weird, and your big moment falls flat. You're left confused and frustrated because all you wanted to do was stand out from the other 30 people auditioning for your role. You knew you had to make a standout choice, but how can you determine the right choice to make?
As an actor, director, and acting coach, I've developed an approach to this using an equation I call the Space Between. The Space Between stretches the arc, journey, relationship, and intention of a character to the limits of what's available within the script. Using it will grant you those coveted strong choices and moments of authentic breakthrough. Deceptively simple, you can apply this framework to every audition and performance as long as you know basic subtraction.
The Space Between is an equation and it looks like this: a – b = c. Here are three ways you can use it for your next audition. Read Entire Article Here
---
The Hollywood Reporter – Box Office: 'Rise of Skywalker' Unwraps Huge $32M Christmas, Crosses $500M Globally, By Pamela McClintock

That's the second-biggest gross ever for Dec. 25. 'Little Women' and 'Uncut Gems' sparkle as they open nationwide.
J.J. Abrams' Star Wars: The Rise of Skywalker crushed the Christmas Day box office with $32 million, the second-best showing of all time for Dec. 25 behind Star Wars: The Force Awakens ($49.3 million).
Rise of Skywalker supplanted Star Wars: The Last Jedi ($27.5 million). Sherlock Holmes remains the record-holder ($24.6 million) in terms of films opening on the holiday.
Disney and Lucasfilms' newest Star Wars pic finished Wednesday with $258.9 million domestically and $259.9 internationally for a global total of $516.8 million as it races toward the $1 billion mark. Read Entire Article Here
---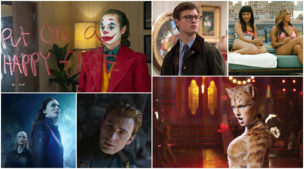 Variety – The Biggest Box Office Hits and Flops of 2019, By Rebecca Rubin and Brent Lang

Barring a Hollywood ending, 2019 will not go down as a year for the record books.
Heading into the Christmas holiday, box office receipts are down nearly 4.6% at roughly $11.88 billion, marking the steepest drop in half a decade. The lackluster results are a consequence of too many blockbuster-hopefuls that weren't, and misguided attempts to reboot, revive and reanimate tired franchises that had worn out their welcome. Moviegoers shouldn't hold their breath for any more "X-Men" adventures or "Charlie's Angels" outings, and any dreams of a "Cats: Part Deux" have been effectively declawed.
Despite those duds, there were bright spots aplenty. Robert Downey Jr.'s Iron Man got a rousing sendoff with "Avengers: Endgame," supplanting "Avatar" as the highest-grossing film in history. "Us" secured Jordan Peele's place as the dominant force in horror, spinning a zeitgeisty hit that rivaled the success of his previous film, "Get Out." And "Joker" reinvented the comic book genre with a vengeance, turning the story of a failed comic's turn to the dark side into an unorthodox crowd pleaser. Read Entire Article Here
---
Please send any questions or comments to Pepper@ActorsReporter.com
---
And, remember, you heard it through The TradeVine.
---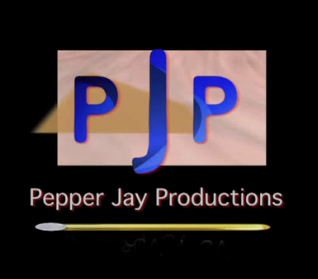 The TradeVine is a weekly article on Actors Reporter, a channel on the Actors Podcast Network, a Pepper Jay Production.