The TradeVine – Entertainment Trade Article Highlights – December 22nd, 2017
Welcome to the TradeVine whose purpose is to encourage the entertainment industry to read their trades: Variety, Backstage, Hollywood Reporter, etc. Enjoy learning about your industry.
Each Friday, The TradeVine seeks out a few of the informative trade articles you may have missed. Please visit the trade, itself, for the entire article.

---
Backstage – Walk Before You Run: Your First 5 Steps as an Actor, by Todd Etelson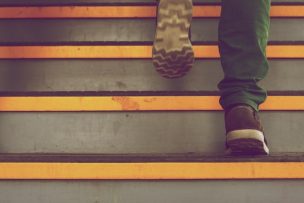 There are thousands of new faces coming into this industry every year. That means there are thousands of new actors who are chasing the dream and need to know where to start. Want my sage advice? Don't hurry. Build slowly.
You don't need to rush out and spend money on a headshot so quickly. Wait a year and build your skill and knowledge—New York and L.A. aren't going anywhere. Very few actors gain immediate success and if they do, it probably won't last. Beauty counts big time and can trump skill in commercial work; but again, there's still a lot of beautiful people out there. If you want to be the next Kim Kardashian, skip this article. If you're serious about the craft and plan to be in this business for the long haul, do it the right way.
Here are five initial steps to building a solid foundation and that will set you up for success.
1. Start with monologue study.
You need to learn the fundamentals of acting and that begins with the internals: subtext, feelings, honesty. With monologue study, you learn the basics of having an objective, conflict, given circumstances and transitions. Don't start with Shakespeare or a scene class. Learn the basics of acting through character work. If you're deciding between a class and private study, choose a class. You'll learn more watching others and listening to the direction given to each in the class. Read Entire Artice Here
---
The Hollywood Reporter – Gal Gadot to Be Honored at the Critic's Choice Awards, by The THR Staff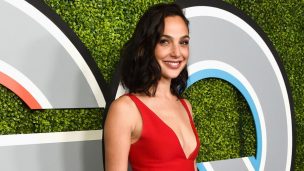 The #SeeHer Award is meant to recognize a woman that changes stereotypes in the entertainment industry.
Wonder Woman star Gal Gadot will be honored at the upcoming Critics' Choice Awards with the #SeeHer Award, which recognizes a woman that pushes boundaries and changes stereotypes in entertainment to accurately portray women.
The award will be presented to the actress by her Wonder Woman director Patty Jenkins during the Jan. 11 gala, which will be telecast live from Santa Monica on The CW.
The #SeeHer movement is spearheaded by the Association of National Advertisers and has the goal of accurately portraying all women and girls in media by 2020.
"We're honored to recognize Gal this year with the second annual #SeeHer Award," said ANA CEO Bob Liodice. "Not only was she able to challenge stereotypes in film and find success by starring in one of the biggest blockbusters this year, she also used that success to shine a light on her own industry, and push the boundaries on gender equality in real life." Read Entire Artice Here
---
Variety Film Review: 'Father Figures', by Owen Gleiberman
Ed Helms and Owen Wilson are bickering brothers out to learn who their father is in a buddy road comedy that turns "healing" into tedium.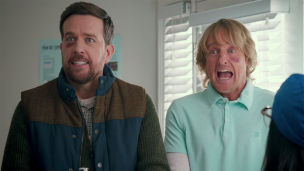 Twins don't have to look alike, but in the dithering and maladroit road comedy "Father Figures," Ed Helms and Owen Wilson play bickering brothers who are fraternal twins, and the casting doesn't sit right; the two actors never convince us that they were baptized in the same physical or spiritual DNA. Helms is Peter Reynolds, a proctologist (are you laughing yet?), divorced and lonely, with a teen son who hates him. He's supposed to be a miserable uptight crank, but since Helms comes off more like a Teddy Bear nerd, the characterization doesn't quite parse. That said, he's a major pill next to Owen Wilson, who is cast as yet another whiny-cooey-voiced Owen Wilson king of mellow — a dude who lives off his residuals from having served as the model for a sketch on a jar of barbecue sauce. Read Entire Artice Here
---
Please send any questions or comments to TradeVine@ActorsReporter.com
---
And, remember, you heard it through The TradeVine.
---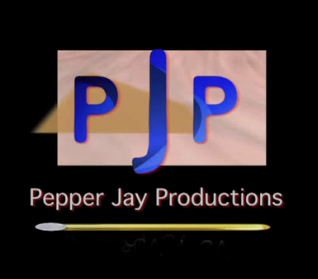 The TradeVine is a weekly article on Actors Reporter, a channel on the Actors Podcast Network, a Pepper Jay Production.