The TradeVine – Entertainment Trade Article Highlights – December 15th, 2017
Welcome to the TradeVine whose purpose is to encourage the entertainment industry to read their trades: Variety, Backstage, Hollywood Reporter, etc. Enjoy learning about your industry.
Each Friday, The TradeVine seeks out a few of the informative trade articles you may have missed. Please visit the trade, itself, for the entire article.

---
Backstage – Advice for New Actors + More From the Backstage Community Forums, by Casey Mink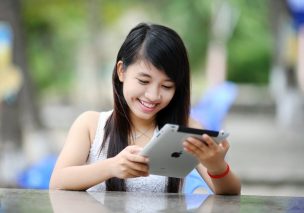 You already know Backstage is the go-to for any and all information pertaining to your craft. But now, you have the chance to get in on the action with the Backstage Community Forum. Here, you can engage with others in your industry, as well as teachers, experts, and, yep, even agents and casting directors. Below are some of this week's most interesting new topics; drop a reply or post a new thread. Either way, fire up that keyboard and get involved right here!
New actress asking for advice:
"Hello! I am a 13 year old girl with a strong interest in acting. The only problem is; I've only ever done a play in 4th grade, but I was the lead. I'm in my school's drama club, but my school/ town is so small, we can't afford to put on a real show.
"Any advice? Anything ranging from how to get roles, how auditions are like/ how to find them, to acting tips and whatnot. I am brand new to the acting world, and could really use some advice. Anything helps! Thank you!" —nur-aksamija
Starting fresh:
"Hello everyone, my name is Ashton kirkland. I am 22 years old and interested in getting started acting, modeling, and doing stunt work. I have no representation and really need some advice on how to get started such as, format of resume, how to get into contact with agents, etc and anything else i might need to know just starting out. Thanks in advance." —Karatekid22 Read Entire Artice Here
---
The Hollywood Reporter – 'Birdboy: The Forgotten Children': Film Review, by Sheri Linden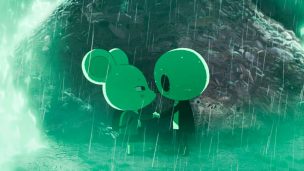 Anthropomorphic creatures populate a surreal, horror-tinged landscape in the film that was named best animated feature at the Goya Awards.
The animals and mechanical objects that talk and scheme in Birdboy could not be more human — in their yearning and suspicions and, most of all, their pain. They're not cuddly-cute critters, and their desperate post-apocalyptic adventures are not kiddie fare.
Directors Alberto Vázquez and Pedro Rivero, expanding a short film based on Vázquez's graphic novel Psiconautas, los niños olvidados, weave irreverent humor and bursts of poetic rapture into their fever dream of adolescent hope, set in a world drained of joy. An endlessly inventive excursion into despair, death and rebirth, and bitter satire, the hand-drawn animated feature from Spain packs a lot into its brief running time. And though its dark riches can at moments feel like overload, and its narrative thrust occasionally grows diffuse, the story casts an undeniable spell. Read Entire Artice Here
---
Variety – Disney to Buy 21st Century Fox Assets for $52.4 Billion in Historic Hollywood Merger, by Cynthia Littleton and Brian Steinberg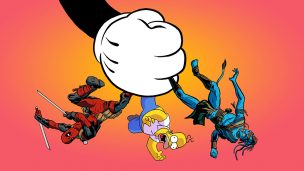 Disney CEO Bob Iger extends contract through 2021 to oversee integration
The Walt Disney Co. has set a $52.4 billion, all-stock deal to acquire 20th Century Fox and other entertainment and sports assets from Rupert Murdoch's empire. The deal between Disney and 21st Century Fox marks a historic union of Hollywood heavyweights and a bid by Disney to bolster its core TV and film businesses against an onslaught of new competitors in the content arena.
Key elements of the transaction unveiled Thursday morning:
• The deal values the 21st Century Fox assets in the transaction at $66.1 billion, including $13.7 billion in 21st Century Fox debt, or $28 a share. The enterprise value of the deal is $69 billion.
• Disney chairman-CEO Bob Iger has extended his contract with the company for another two years, through the end of 2021, in order to oversee the integration of the assets.
• 21st Century Fox shareholders will receive 0.2745 Disney shares for each Fox share held, giving Fox shareholders about 25% of Disney.
• 21st Century Fox will spinoff Fox Broadcasting Co., Fox Sports, Fox News, Fox Television Stations and a handful of other assets into a new company that will have revenue of $10 billion and earnings of about $2.8 billion. The 20th Century Fox lot in Century City will also remain with the spinoff Fox company.
• 21st Century Fox will continue to pursue its acquisition of the remaining 61% stake in Euro satcaster Sky that it does not already own with the intention of Disney taking it over when the Disney-Fox transaction is completed.
• Disney expects to realize $2 billion in cost savings from combining Disney and Fox's overlapping businesses within two years of the deal's closing.
• Disney expects the regulatory review of the acquisition to take as long as 18 months. Read Entire Artice Here
---
Please send any questions or comments to TradeVine@ActorsReporter.com
---
And, remember, you heard it through The TradeVine.
---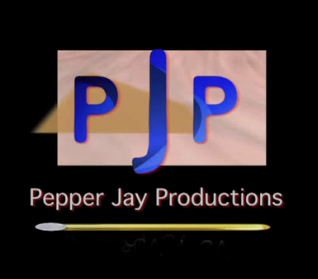 The TradeVine is a weekly article on Actors Reporter, a channel on the Actors Podcast Network, a Pepper Jay Production.