The TradeVine – Entertainment Trade Article Highlights – December 13th, 2019
Welcome to the TradeVine whose purpose is to encourage the entertainment industry to read their trades: Variety, Backstage, Hollywood Reporter, etc. Enjoy learning about your industry.
Each Friday, The TradeVine seeks out a few of the informative trade articles you may have missed. Please visit the trade, itself, for the entire article.

---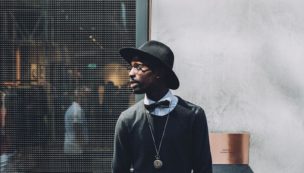 Backstage – How to Dress for Your Audition, By Carolyne Barry

The right clothes help actors look and feel the part and often help establish their type. You can create a different persona, depending on what you're wearing. An expensive suit will create a different look and quality than jeans and a t-shirt. Uniforms, dressy evening attire, and camping outfits create distinct looks, and you usually feel different when wearing each. The clothes that you wear to auditions can often influence how directors, agency executives, and clients view you, and they can also be a subliminal callback and booking factor. You and your representation work hard to get auditions, so always be prepared with the appropriate wardrobe to visually create the roles.
In order to decide what you should wear to an audition, it is important to understand the terminology casting directors use to describe the designated audition wardrobe.
Casual or Home Casual: Clothing worn for relaxing or socializing with friends at home. Read Entire Article Here
---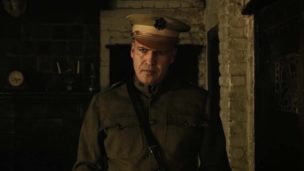 The Hollywood Reporter – 'The Great War': Film Review, By Frank Scheck

A unit of white soldiers is ordered to rescue an African-American regiment trapped behind enemy lines in Steven Luke's World War I thriller.
Director/screenwriter Steven Luke must have spent a lot of time playing war games as a child. His debut feature, 2018's Wunderland (for which he's credited as Luke Schuetzle), was a World War II drama in which he also co-starred with Tom Berenger. His next film, due next year, is an unspecified war film called Come Out Fighting. And his current effort, The Great War, is set during, well, you should already know if you took any world history courses.
Unfortunately, despite his obvious passion for the genre, Luke doesn't yet have the cinematic chops (or clearly, the budget) to effectively put his vision onscreen. This World War I drama, about a group of white soldiers attempting to rescue an African-American regiment trapped behind enemy lines in France just as the war is drawing to a close, plays mostly like a racially tinged variation on Saving Private Ryan, complete with a character reading aloud a letter written by Abraham Lincoln. The Great War is being released theatrically just a couple of weeks before Sam Mendes' acclaimed World War I-set 1917 hits screens, but it's safe to say that this film won't be providing significant competition in terms of either box-office receipts or awards. Read Entire Article Here
---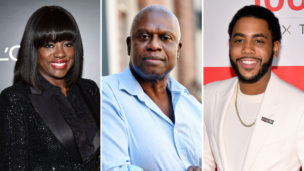 Variety – Viola Davis, Andre Braugher, Jharrel Jerome Among Seven Cast in ABC's 'Live in Front of a Studio Audience', By Joe Otterson

ABC's second "Live in Front of a Studio Audience" special has added several stars to its cast.
The special, which will air on Dec. 18, will feature classic episodes of "All in the Family" and "Good Times." Joining the cast for "Good Times" are Viola Davis and Andre Braugher as Florida Evans and James Evans, Jay Pharoah as J.J Evans, Asante Blackk as Michael Evans, Corinne Foxx as Thelma Evans, and Tiffany Haddish as Willona Woods. Jharrel Jerome is also confirmed to join in an unspecified role.
In addition, Anthony Anderson and Patti LaBelle will sing the show's theme song live.
Previously announced cast members for "All in the Family" include Woody Harrelson, Marisa Tomei, Ellie Kemper, and Ike Barinholtz, all of whom will reprise their roles from the first special earlier this year. Kevin Bacon, Jesse Eisenberg, and Justina Machado will also appear, with their roles will be announced live.
"All in the Family" originally hailed from Norman Lear and Bud Yorkin. "Good Times" was created by Mike Evans and Eric Monte and was developed by Lear. Both shows are considered two of the best sitcoms of all time. Read Entire Article Here
---
Please send any questions or comments to Pepper@ActorsReporter.com
---
And, remember, you heard it through The TradeVine.
---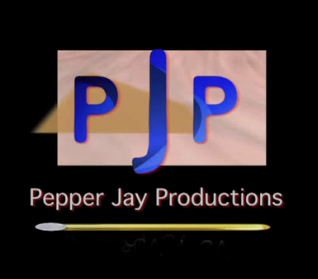 The TradeVine is a weekly article on Actors Reporter, a channel on the Actors Podcast Network, a Pepper Jay Production.